Nightlife and Lounge
As part of the resort's multi-faceted $690-million renovation, Rockwell Group designed three new amenity spaces—KAOS Nightclub, Bobby Flay's Shark, and Greene St. Kitchen—that have distinct identities, while seamlessly connecting guests to a new dayclub.
Technology enhances interaction and storytelling to create an immersive, sensory and celebratory experience at KAOS nightclub.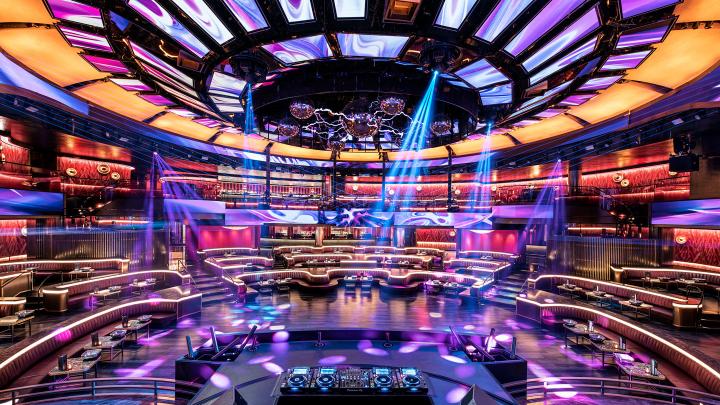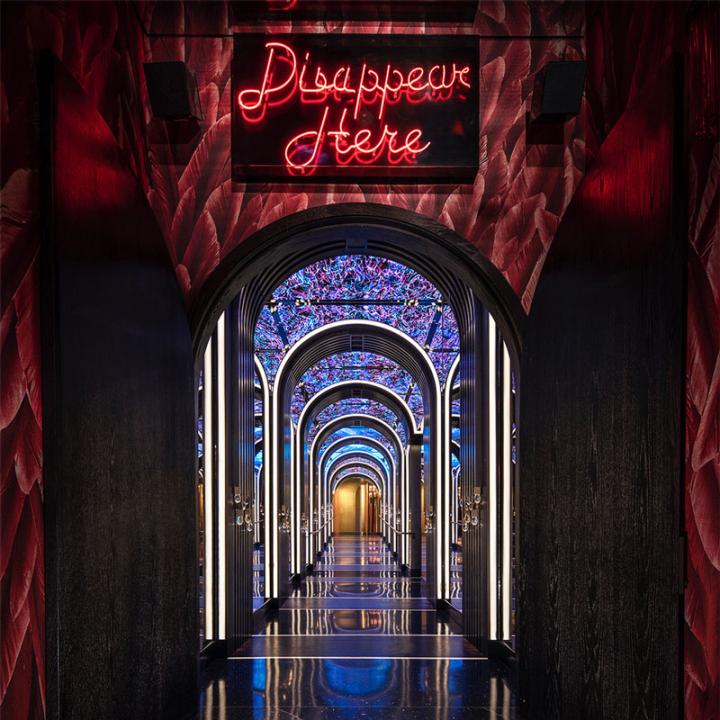 Kinetic energy
---
The choreography and circulation that leads guests to the theater-like club takes inspiration from a modern playhouse, with art and architecture working hand in hand to create a surreal, ever-shifting experience.
Greene St. Kitchen highlights the interplay of gritty and lush moments found in urban street life. The interior has been conceived as a maze-like series of five spaces; entry, tunnel, lounge, dining areas, and art installations are intricately choreographed to create a sense of discovery in each room. Located between the pool deck and the casino, Greene St. draws guests inside from both experiences.
Chef Bobby Flay's Shark is a fish restaurant with a Latin beat. Our dining room was inspired by the open courtyards found in Central and South America.
A covered outdoor dining terrace feels like a backyard, with fabric awnings on the ceiling and vines growing on back wall. Black and white cement tiles in a random geometric pattern add a graphic, dynamic feel in contrast to the warmth of the restaurant interior.