blog
To better understand the creative impulses behind Illuminarium, as well as to get a sense of what audience members can expect, we went right to the source. Here, David Rockwell explains his inspiration, his goals, and what thrills him most about bringing this brand new experience to life.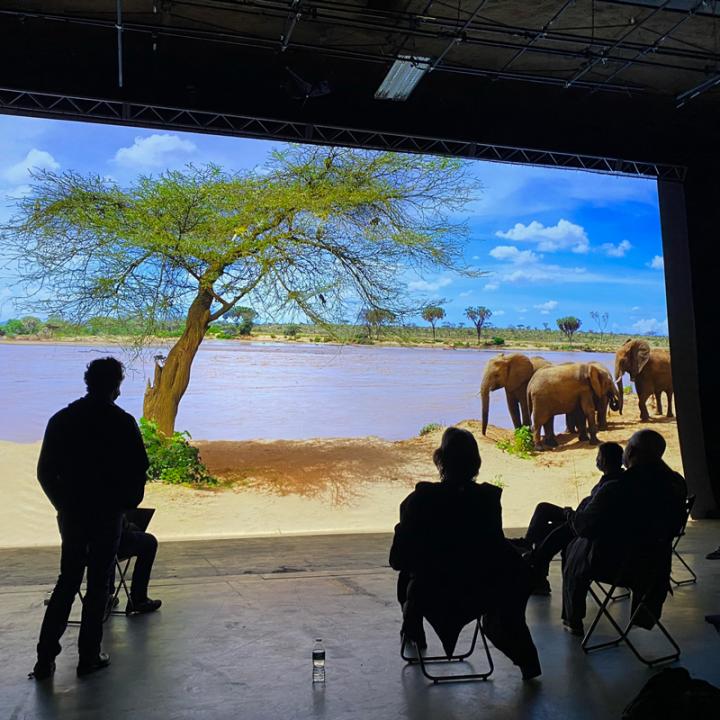 How did Illuminarium come about?
---
Illuminarium Experiences has been years in the making. CEO Alan Greenberg partnered with Jon Kamen of RadicalMedia and I to combine our different backgrounds in content creation and architectural and theatrical design. Together, we wanted to create a new type of digital spectacle.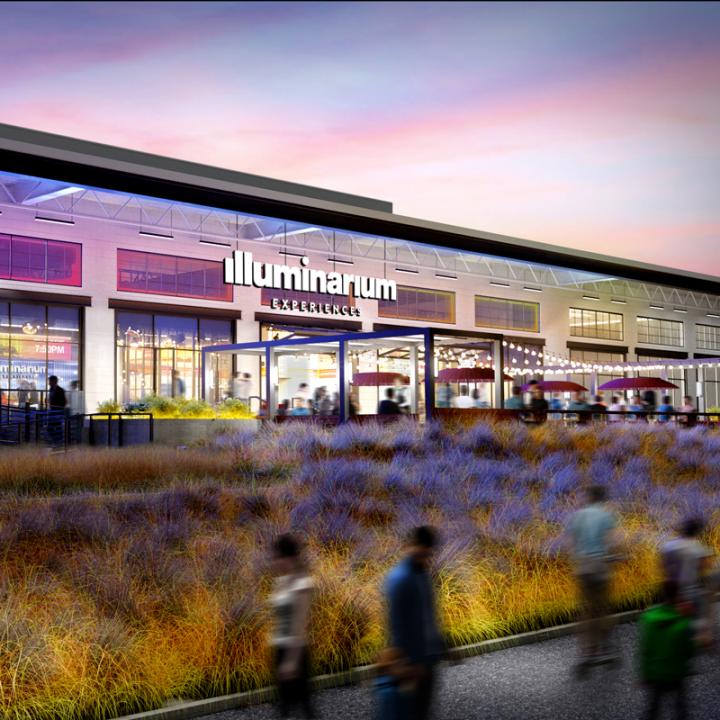 Give us an overview of Illuminarium
---
An Illuminarium is an entirely new type of collective experience. The first outpost is located inside a converted industrial building along Atlanta's BeltLine, which is a former railway corridor.
It's a 26,000-square-foot space that includes 10,000-square-feet of theater, which is a blank slate for a fully projected mapped environment, from the floor to the walls to the 22-foot-high ceiling.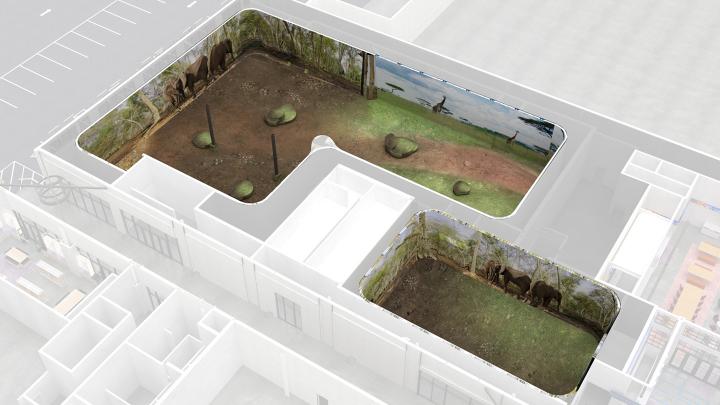 We designed reprogrammable, immersive theaters that surround visitors in a sensory space of sight, sound, and scale. The remaining square footage is dedicated to retail, F&B, a lobby, and an outdoor terrace.
What kind of content will be programmed?
Each location will host two to three different spectacles each year, and each will be designed to transport visitors to an environment that they might otherwise never have a chance to experience. The inaugural spectacle, WILD: A Safari Experience, for example, brings guests face-to-face with some of the world's most exotic animals in their native habitats across South Africa, Kenya and Tanzania.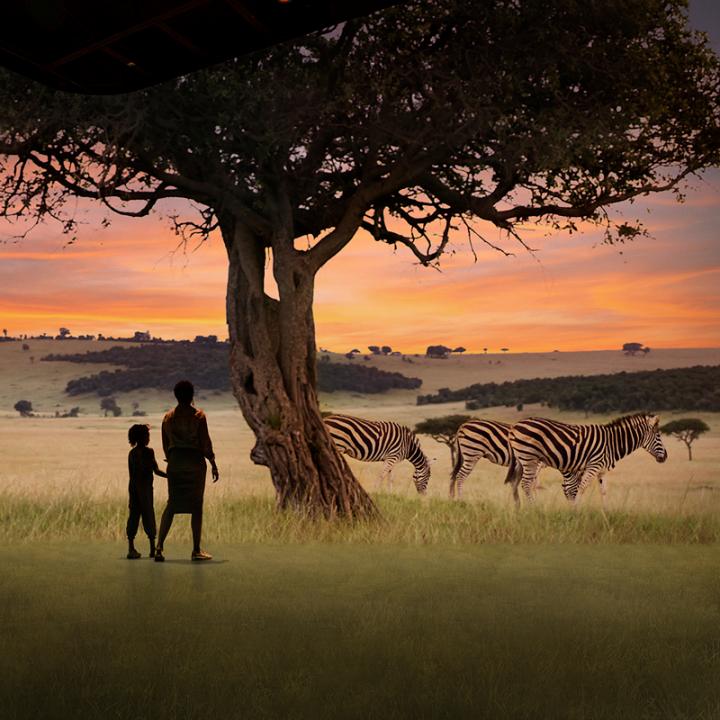 RadicalMedia sent film crews to Africa to capture cinematic content using custom camera arrays that provide a 240-degree native field of view. By comparison, the average human field of view is only 210-degrees.
And this is content at resolutions many times higher than HD, so it's unbelievably stunning and completely immersive in the truest sense. It's like stepping into a virtual reality system, without the need to put on goggles.
In addition to the filmed content taking place inside the theater space – there is The Bar at Illuminarium. The LAB has created a series of dynamic virtual environments that change throughout the course of the evening. It has been such a unique thrill to have a completely blank canvas to dream up any kind of setting we wanted to make. Any place that anyone on our team had ever fantasized about having a cocktail, the LAB is able to offer that specific experience.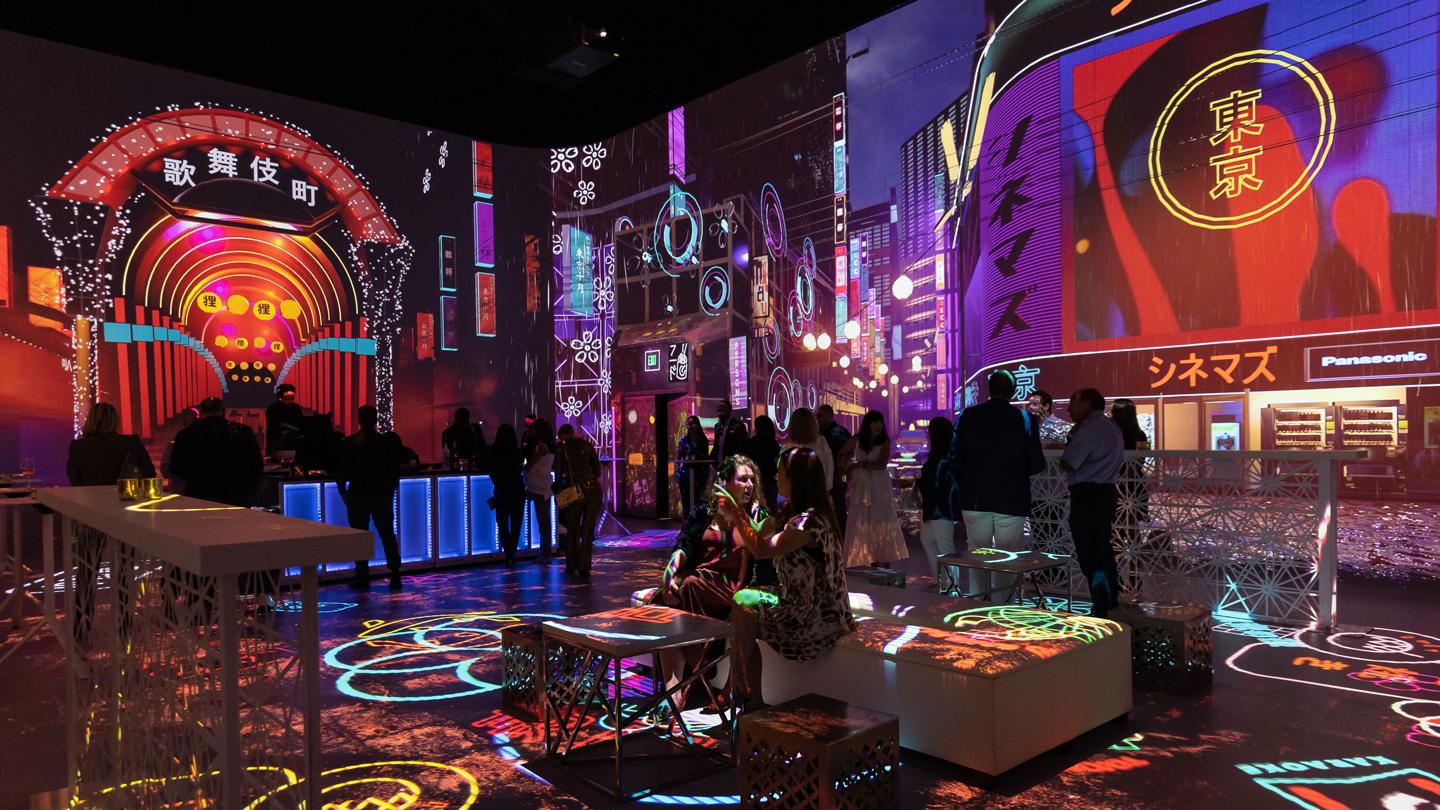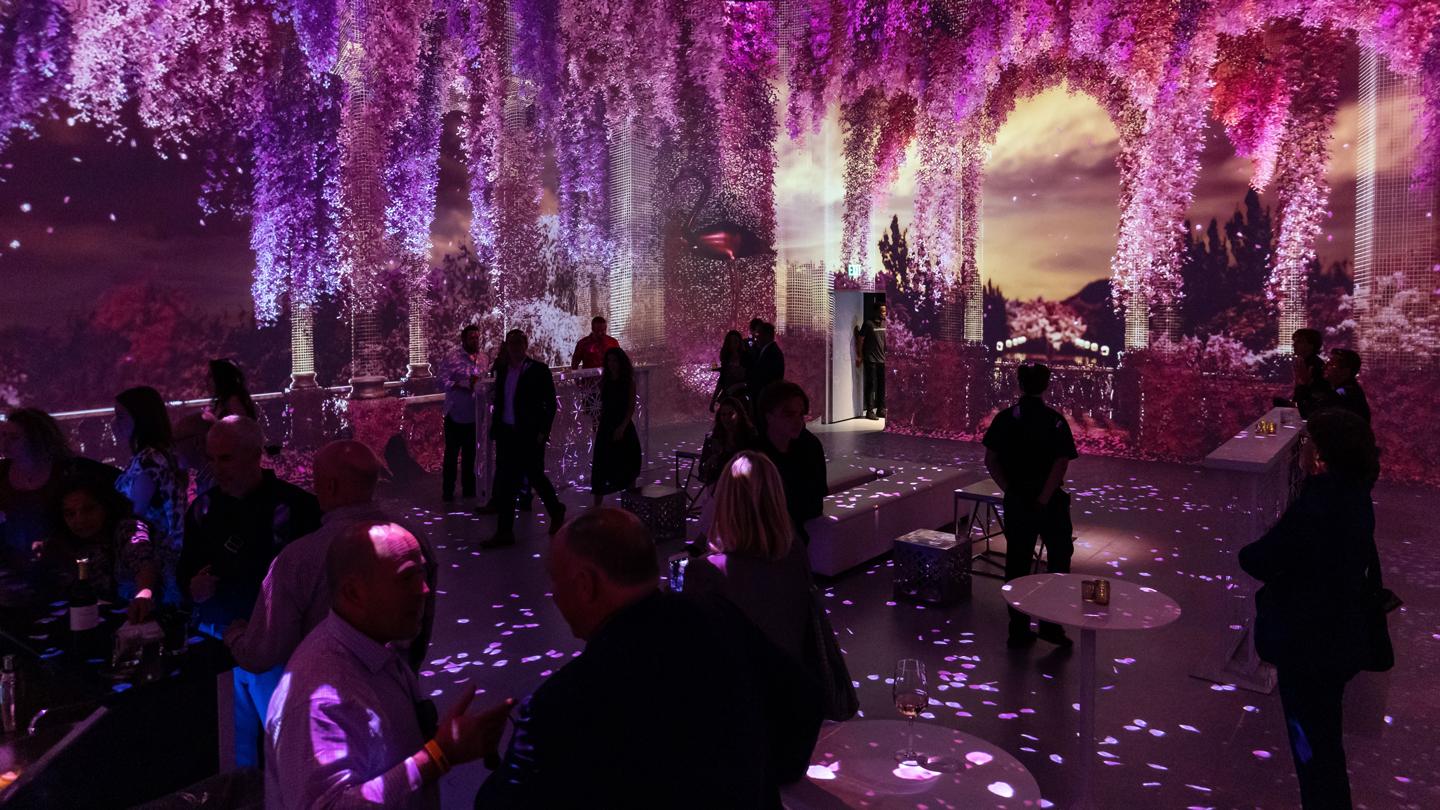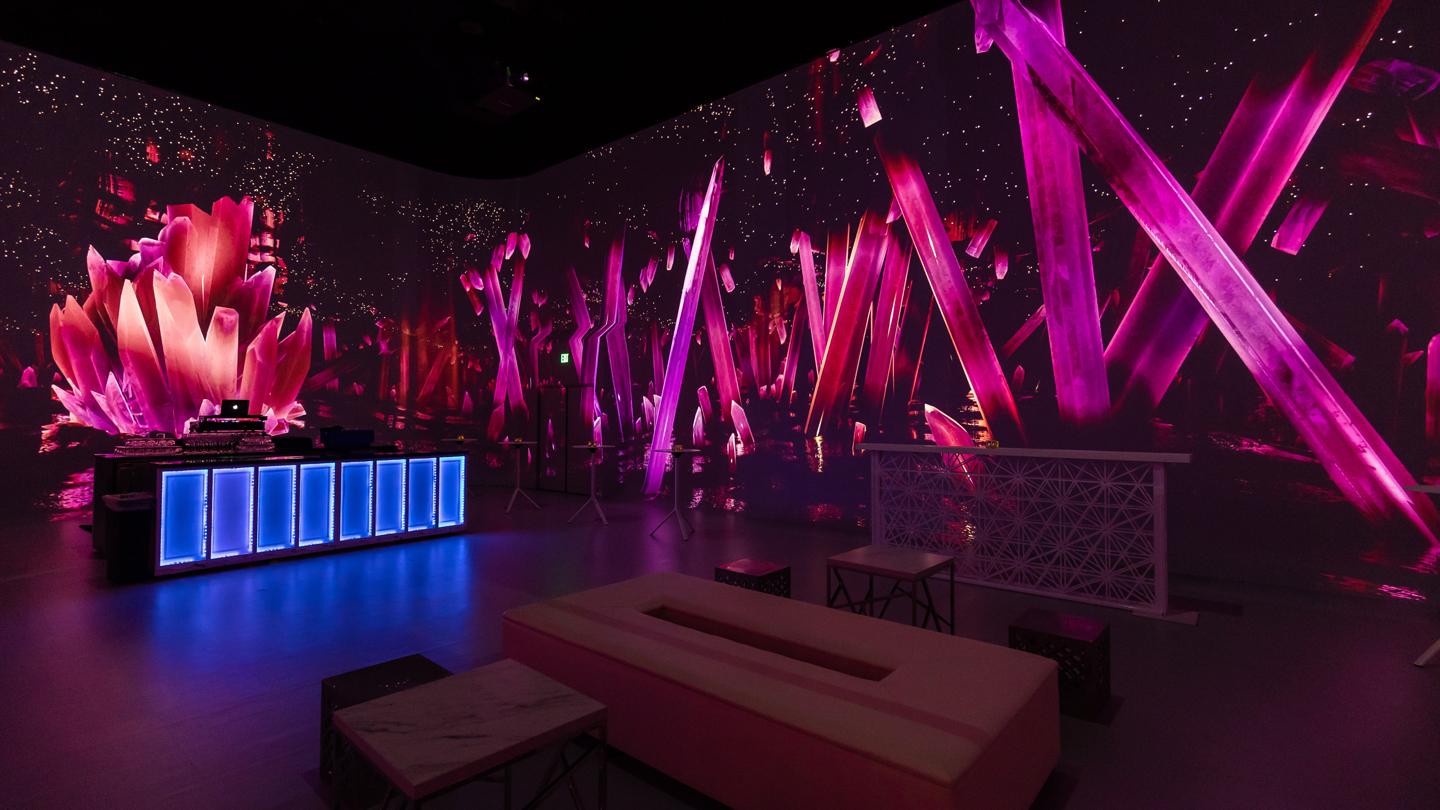 You've been on safari in Africa. What does WILD have to offer for someone who has already experienced the real thing?
I don't see Illuminarium as a substitute for world travel or exploration, but rather as its own distinct experience. What is the experience like of just wandering off an Atlanta street into a full formed, exotic landscape? How does that immediacy feel different from taking a 15-hour flight to get somewhere? What is it like to be able to wander amongst lions without fear? How does that shift your expectation or point-of-view? Just as Illuminarium doesn't replace travel, travel doesn't replace Illuminarium.
You have spent your career designing for the theater and for hospitality. What did you bring to this project from both worlds?
All of my work is driven by a desire to find ways to gather people and offer them surprising, meaningful experiences, and Illuminarium fits perfectly into that central ambition. Because our brains are hard wired to respond to narrative, story is one of the ways we assign meaning to something. So, at the root of everything we do is a human story. And another way we find meaning is through community, so that's why I place such an importance on collective experience. Whether it's with theater, a restaurant, or a hotel, we merge narrative threads with communal experiences to, hopefully, create lasting memories. Illuminarium is a tremendous example of that. We created a new format of theater as well as the content to fill it. And, of course, don't forget this is also a fully functional hospitality venue, complete with an indoor/outdoor café and, at night, an immersive bar experience.
Can you tell me anything about future plans, beyond Atlanta and beyond WILD?
In early 2022, Illuminarium will be premiering an experience called SPACEWALK, which takes visitors on a journey through the solar system.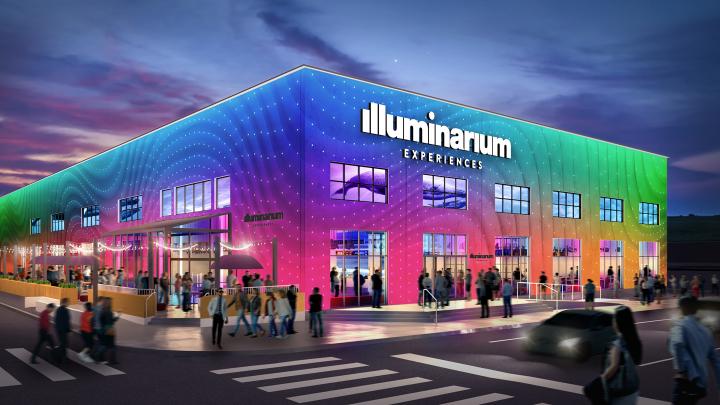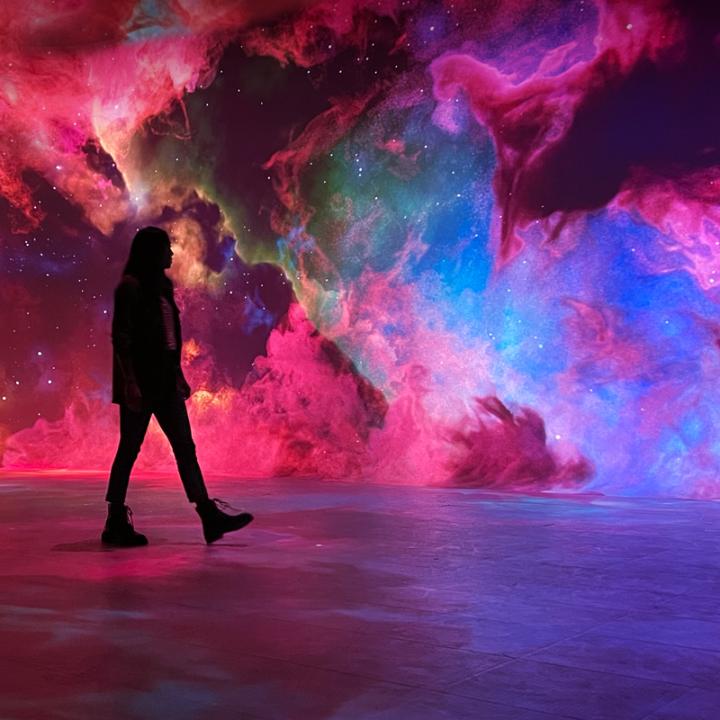 As far as future locations are concerned, we are set to open in Las Vegas, at AREA 15, in January 2022 and in Miami, at Mana in the Wynwood Arts District, in fall 2022. And there are about a half-dozen more cities across North America under consideration.