curiosity
It's easy to think of the architecture around us as relatively permanent. But moving buildings are some of the earliest human-made artifacts and their "impact is as complex and significant as that of architecture in general," as Robert Kronenberg writes in "Architecture in Motion." Exploring the ways that buildings can move and transform over time has always been a part of our practice, so we are especially intrigued by the origins and evolution of this phenomena, which includes portable, temporary, flexible, relocatable, and demountable buildings.
In Bolivia, the Aymara Indians fish Lake Titicaca from boats made of totora reeds; their houses feature similar construction methods.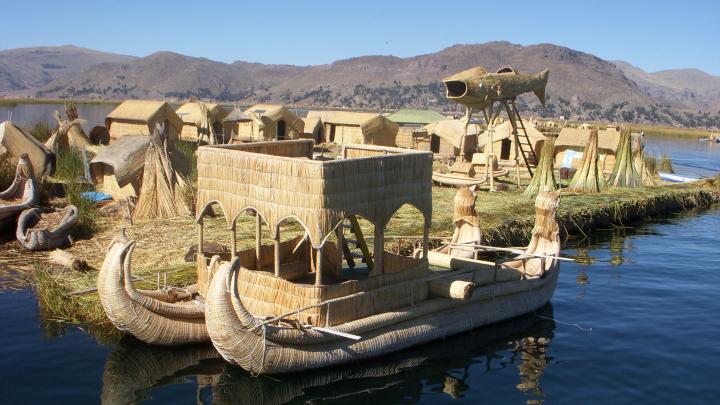 18th-century traveling circuses made use of demountable timber frames, like this one. They were lightweight and structurally independent. We used a similar concept and thinking for our pop-up TED theater.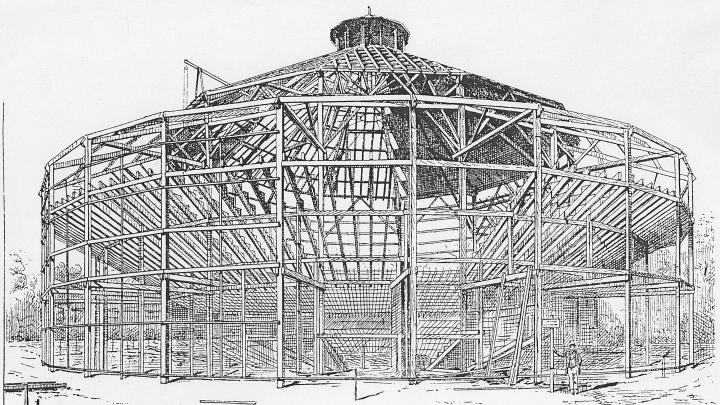 Le Corbusier called ships "palaces" of the sea, and oceanliners such as the Olympic, Titanic, and Britannic could transport thousands of passengers and crew, powered by steam engines. The infrastructure used to construct the ships were kinetic beings in and of themselves, consisting of gantries with traveling and revolving cranes and portable riveting machines.
Frei Otto and his collaborator Rolf Gutbrod's West German Pavilion Roof for the Expo '67 was made of a tensile membrane over a steel wire net that took weeks to build, but had been decades in the making.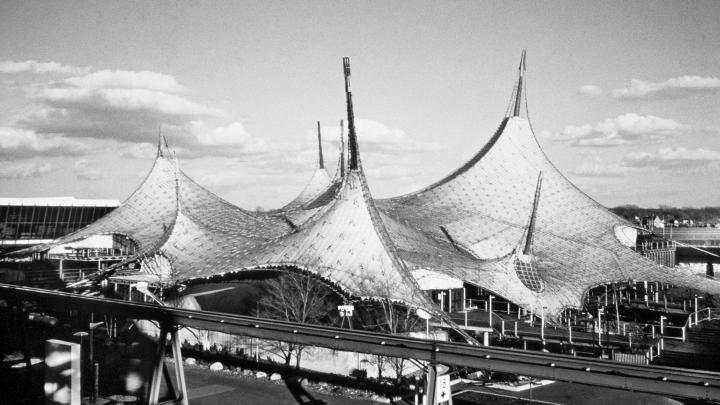 Inflatocookbook: The ultimate conceptual pop-up idea from Ant Farm, an avant-garde design practice founded in 1968. Vinyl "inflatable" architecture was seen as an ideal medium for flexibility and freedom.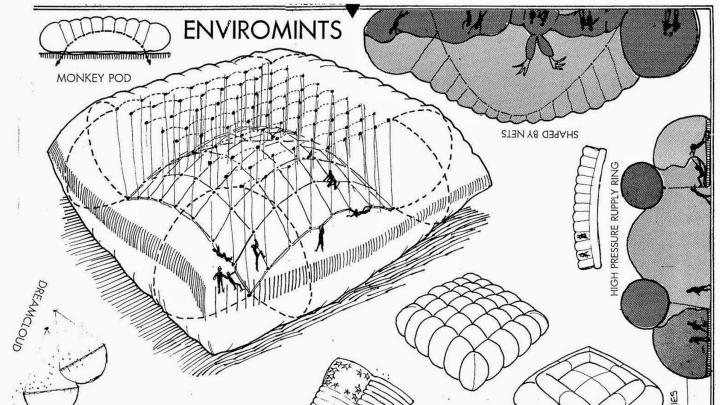 The British Antarctic Survey's Halley VI research station, designed by Hugh Broughton Architects and launched in 2013, is comprised of eight modules on extendable hydraulic legs fitted with skis!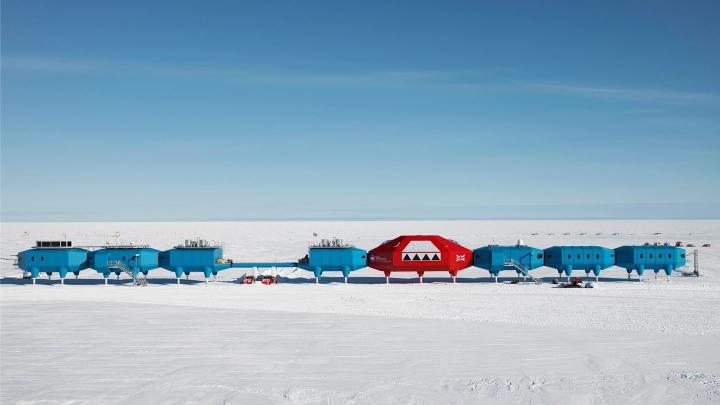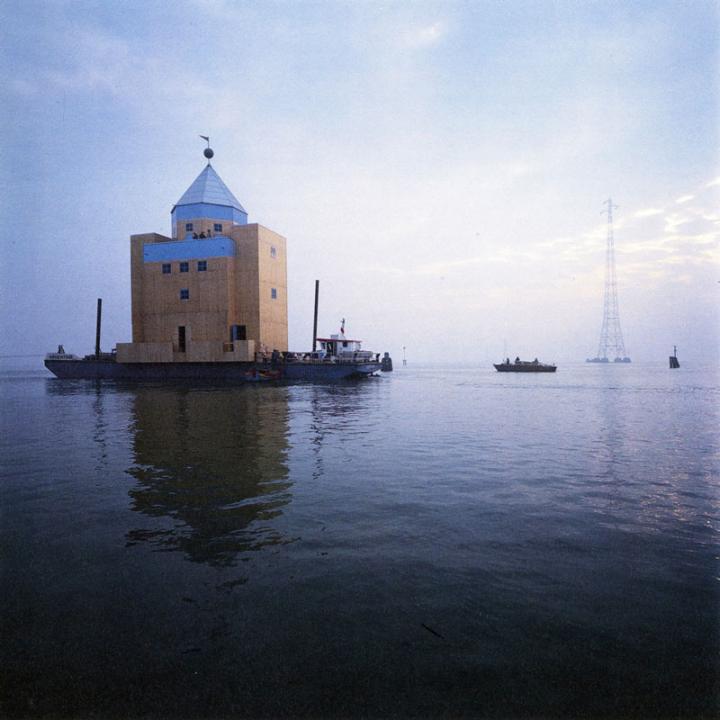 Designed for the 1979 Venice Biennale, Aldo Rossi's floating steel and wood theater evoked those built in the 18th century for the carnival in Venice.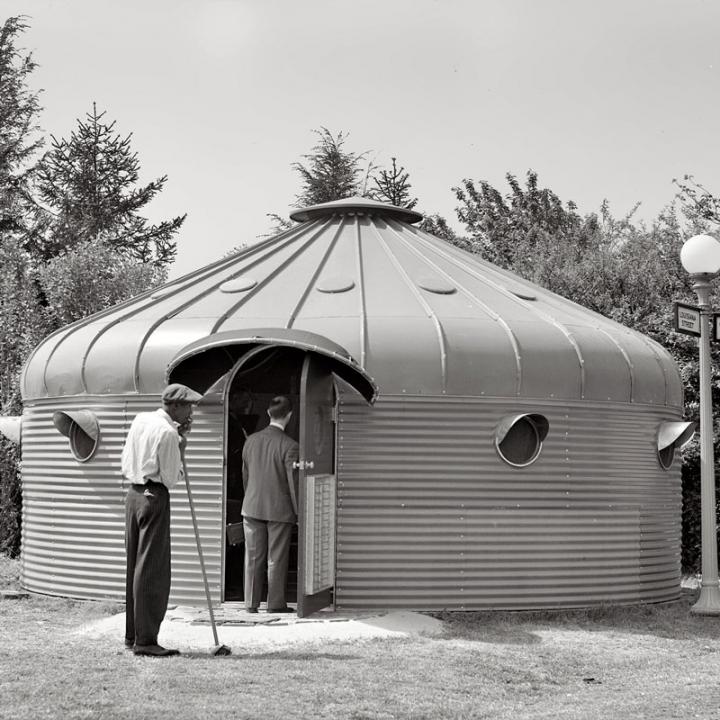 Buckminster Fuller's Dymaxion House was never fully realized, but it was meant to be flat-packed, mass-produced, and shipped worldwide.
The Soundforms acoustic shell was developed by conductor Mark Stephenon, BFLS Architects, Arup, and ES Global. The steel-framed portable stage has timber acoustic panels and can be dismantled and trucked.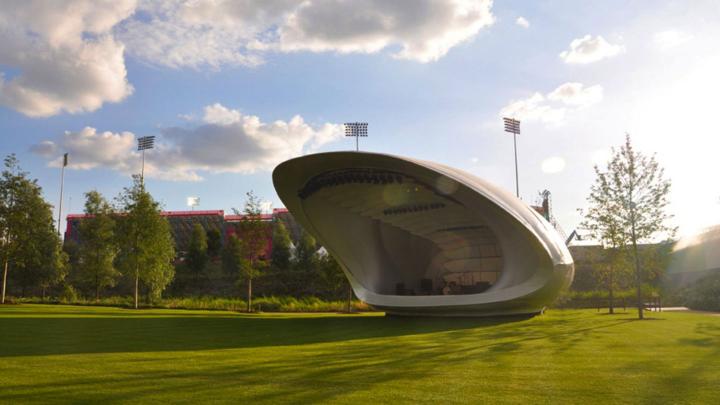 Another current example of kinetics in buildings is The Shed, currently under construction on the far west side of Manhattan where the High Line meets Hudson Yards. The Shed will be housed in a 200,000-square-foot, six-level structure designed by Diller Scofidio + Renfro, Lead Architect and Rockwell Group, Collaborating Architect. Opening in 2019, the radically flexible design of the performative structure can physically and operationally accommodate the broadest range of performance, visual art, music, and multi-disciplinary work.