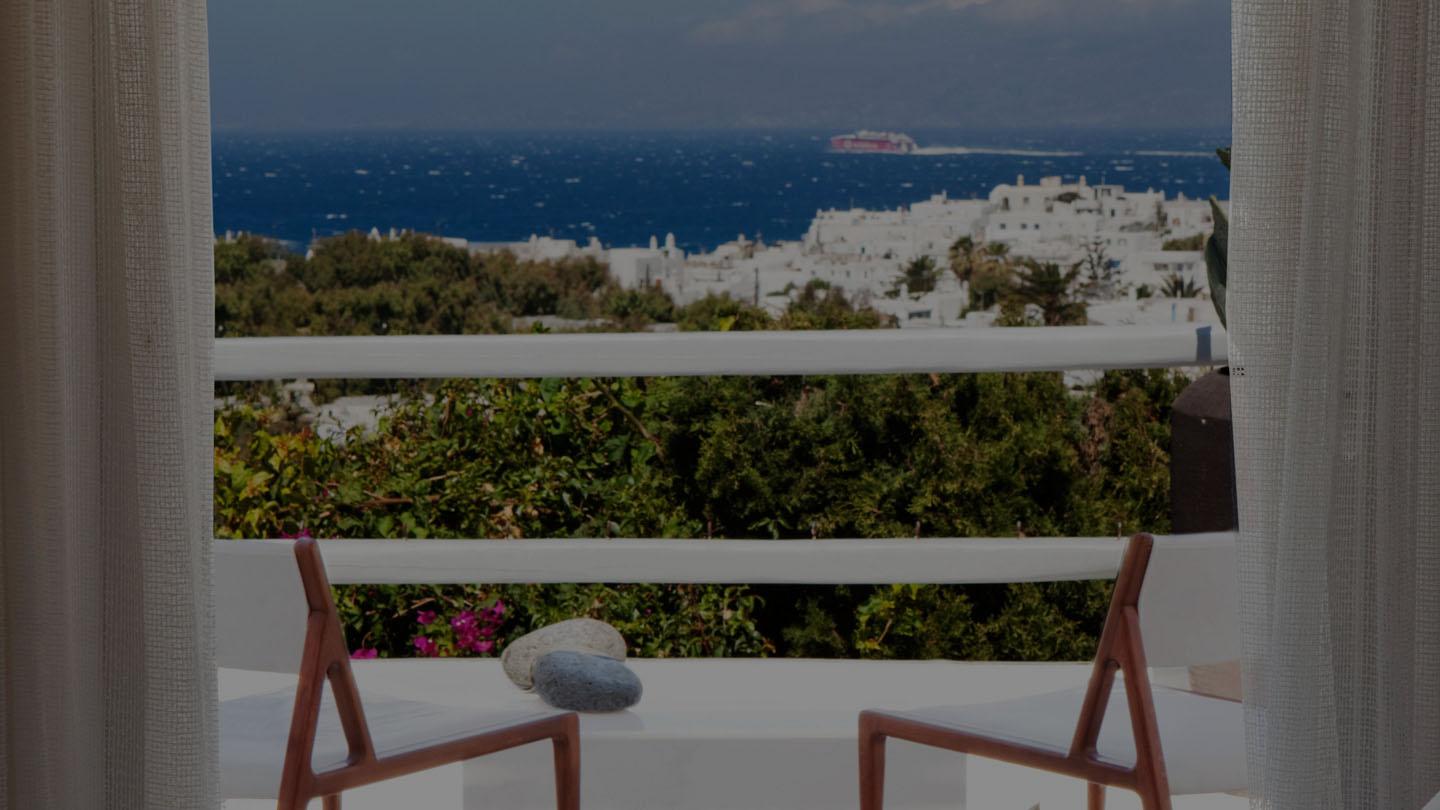 What if light was your primary material?
Inspired by the transformative quality of the city's beautiful daylight and streets that come alive with lanterns at night, a meandering pathway leads to spaces that change throughout the day.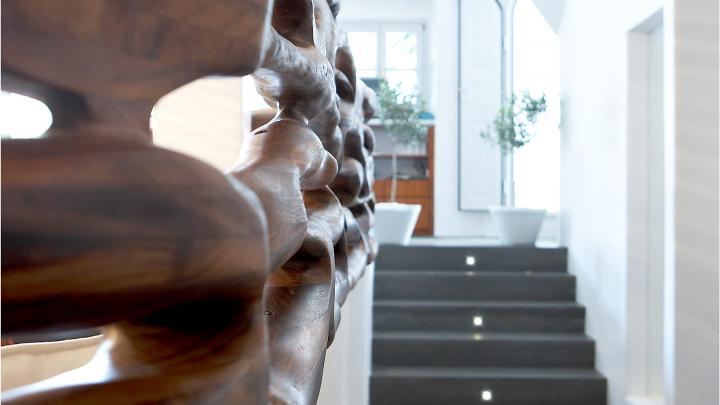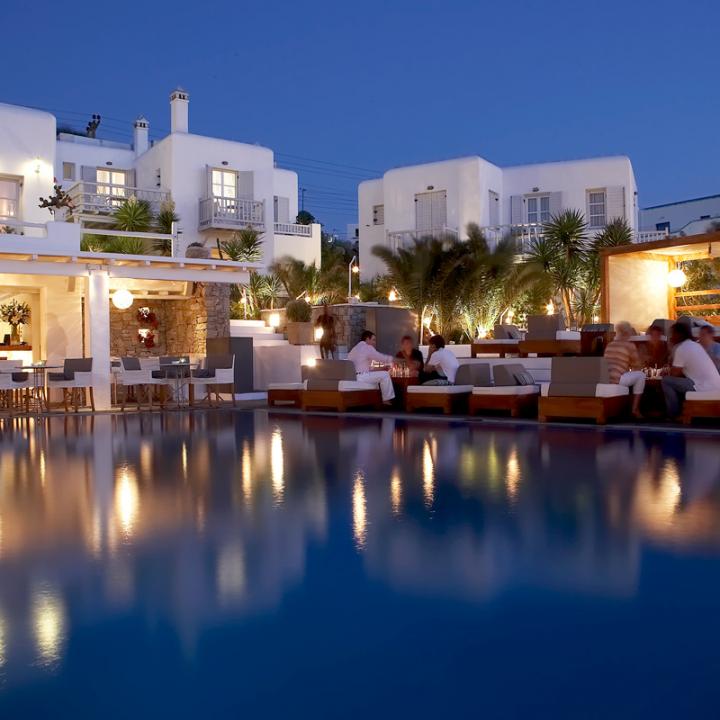 The hotel was designed to transform from day to night.
---
The elegant pool area boasts lounge chairs and large teak wood cabanas during the day. As night falls, the landscaped setting seamlessly converts into a dining area and then into a nightclub.
"Change in time should correspond to a change in the room."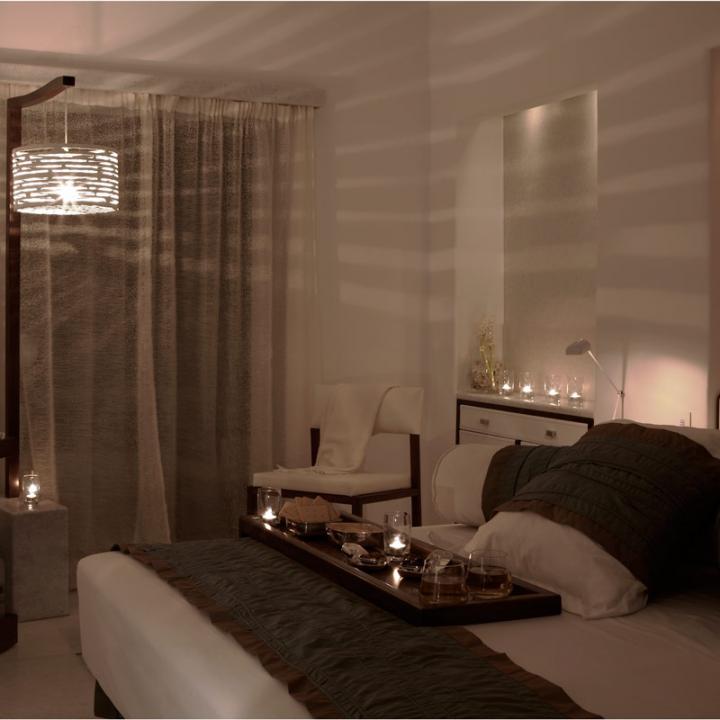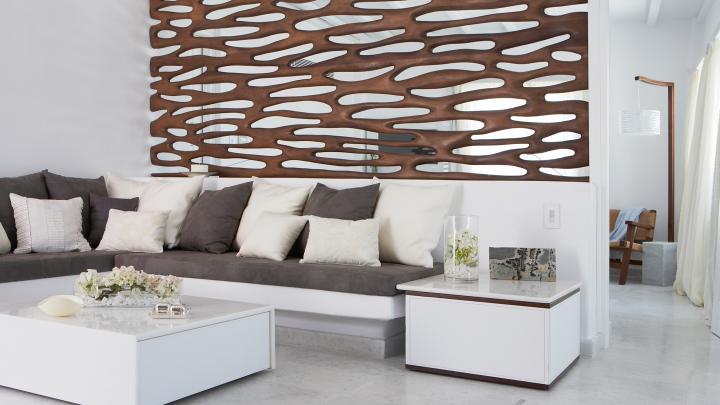 Yacht-inspired furniture like pullout desks and bar trolleys are built into carved rosewood millwork in each room. Sliding screens create even more flexibility.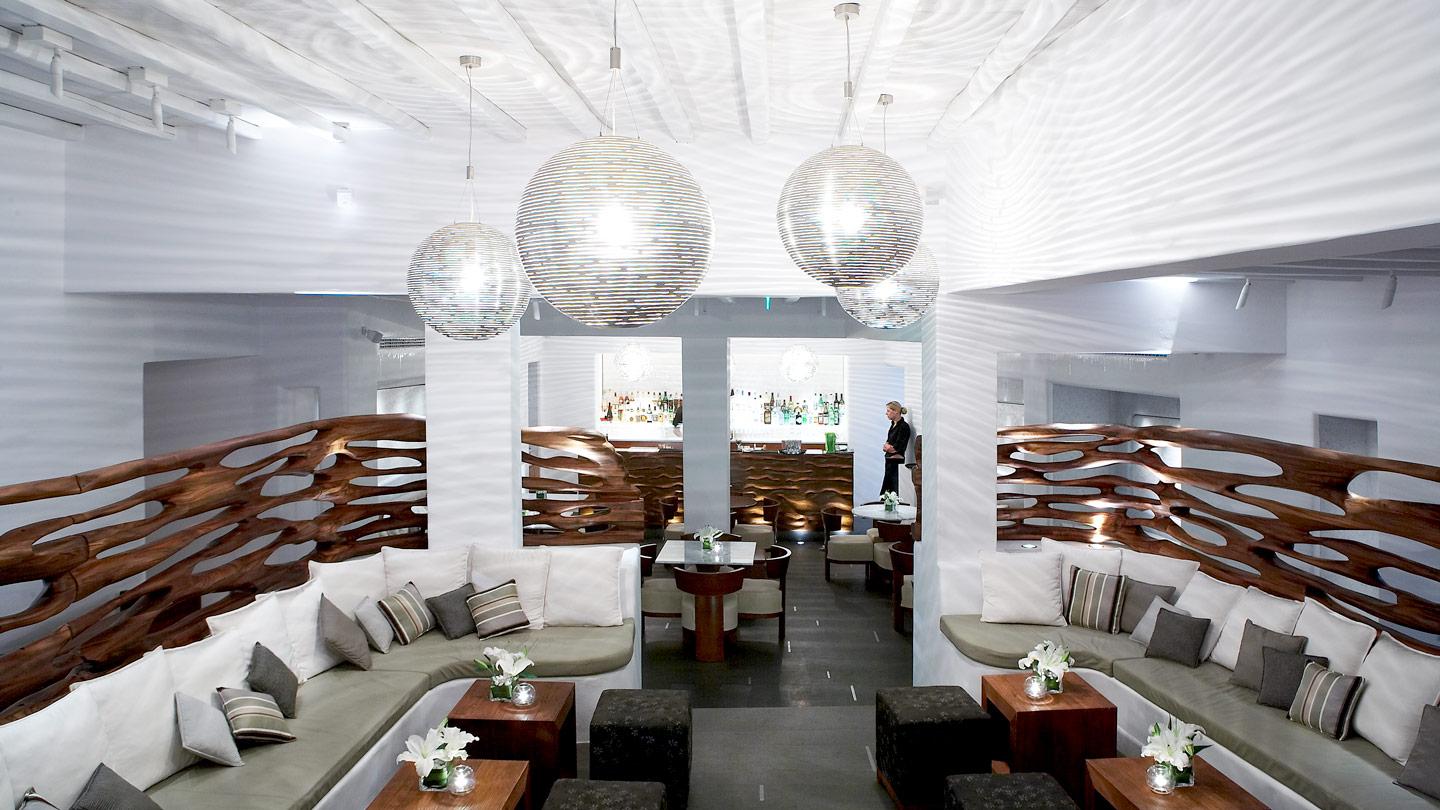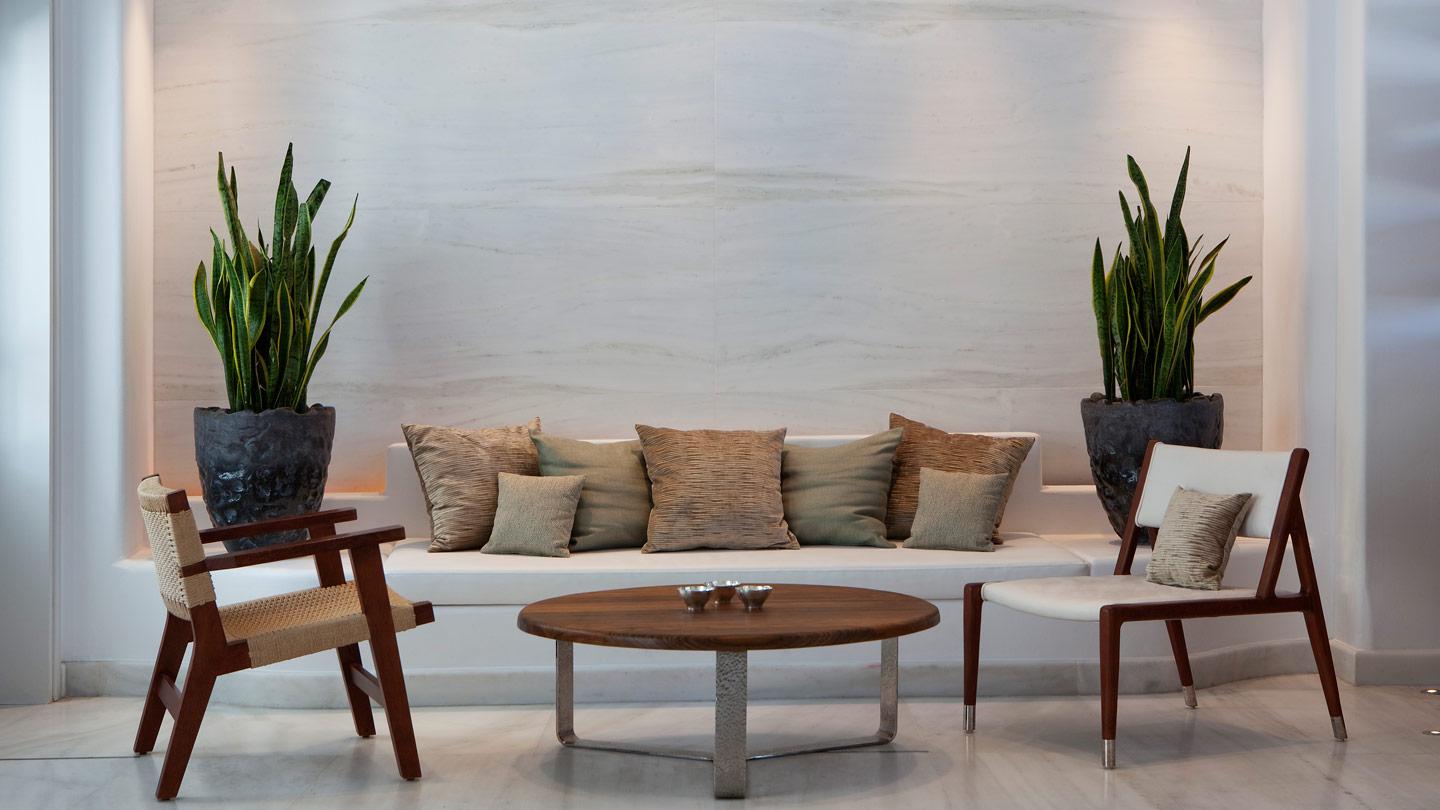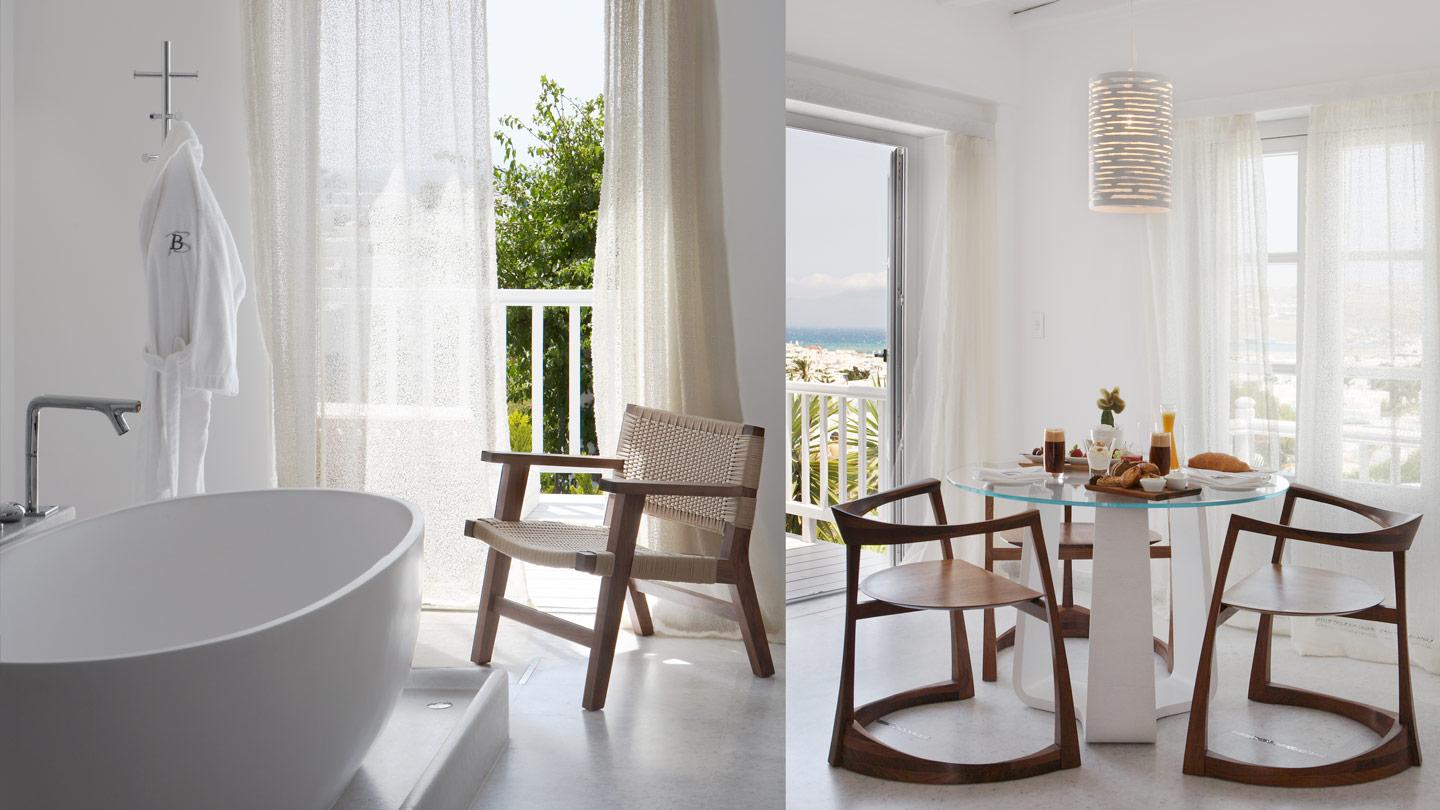 On the lowest level, Matsuhisa Mykonos is a full-service restaurant with an outdoor dining area beneath a canopy of Bougainvillea vines and white flower-globe lights.