Restaurant
Rockwell Group realized, from the first days of the COVID-19 pandemic and the ensuing mandates for social distancing, that we would have to make adjustments to how people dine out. We also saw the devastating impact of the restaurant closings on the economy and the restaurant industry, which provides over 300,000 jobs for New York City workers.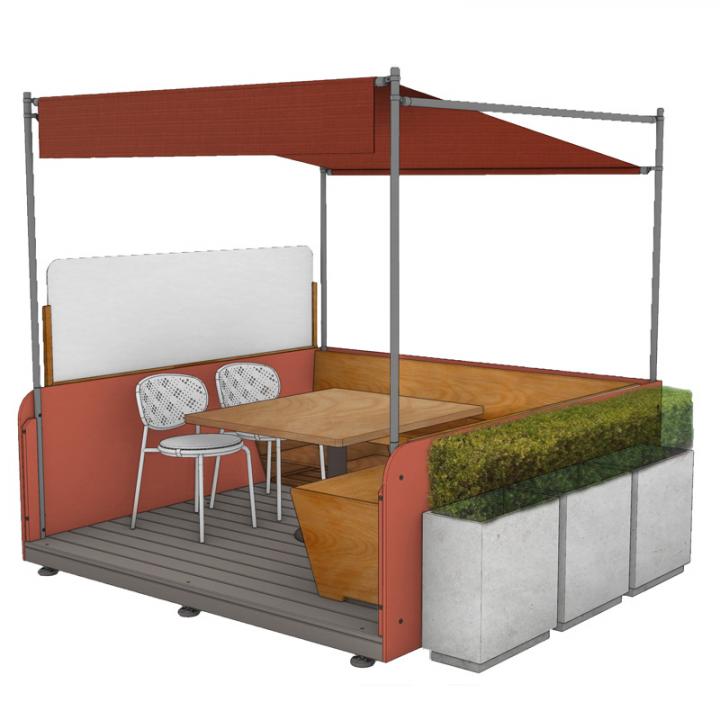 Our solution, DineOut NYC, designed pro-bono and in coordination with the NYC Hospitality Alliance, is an adaptable and modular outdoor dining system that allows businesses to operate under the current health guidelines, and creates places for diners to feel safe and comfortable.
Inspired by open-air cafes, and drawing on our modular work and experience designing restaurants, the DineOut NYC prototype addresses flooring, barriers, shading, lighting, and furniture as well as space for sanitation and restaurant equipment.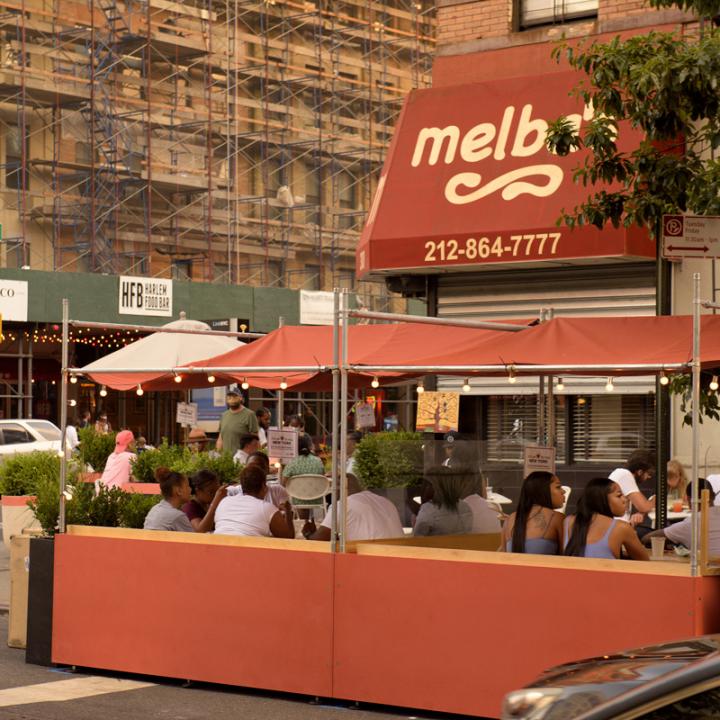 Launched at the iconic Melba's Restaurant in Harlem, the prototype can accommodate a range of restaurants and street conditions. DineOut NYC is being deployed at restaurants and bars in diverse neighborhoods across the five boroughs, using parking spaces and sidewalks.
After receiving many inquiries from restaurants about how to create their street dining space, we decided to create a DineOut Tool Kit, and provide an overview of the components of a dining module.
The kit can be downloaded here. For further information, please contact DineOutNYC@rockwellgroup.com.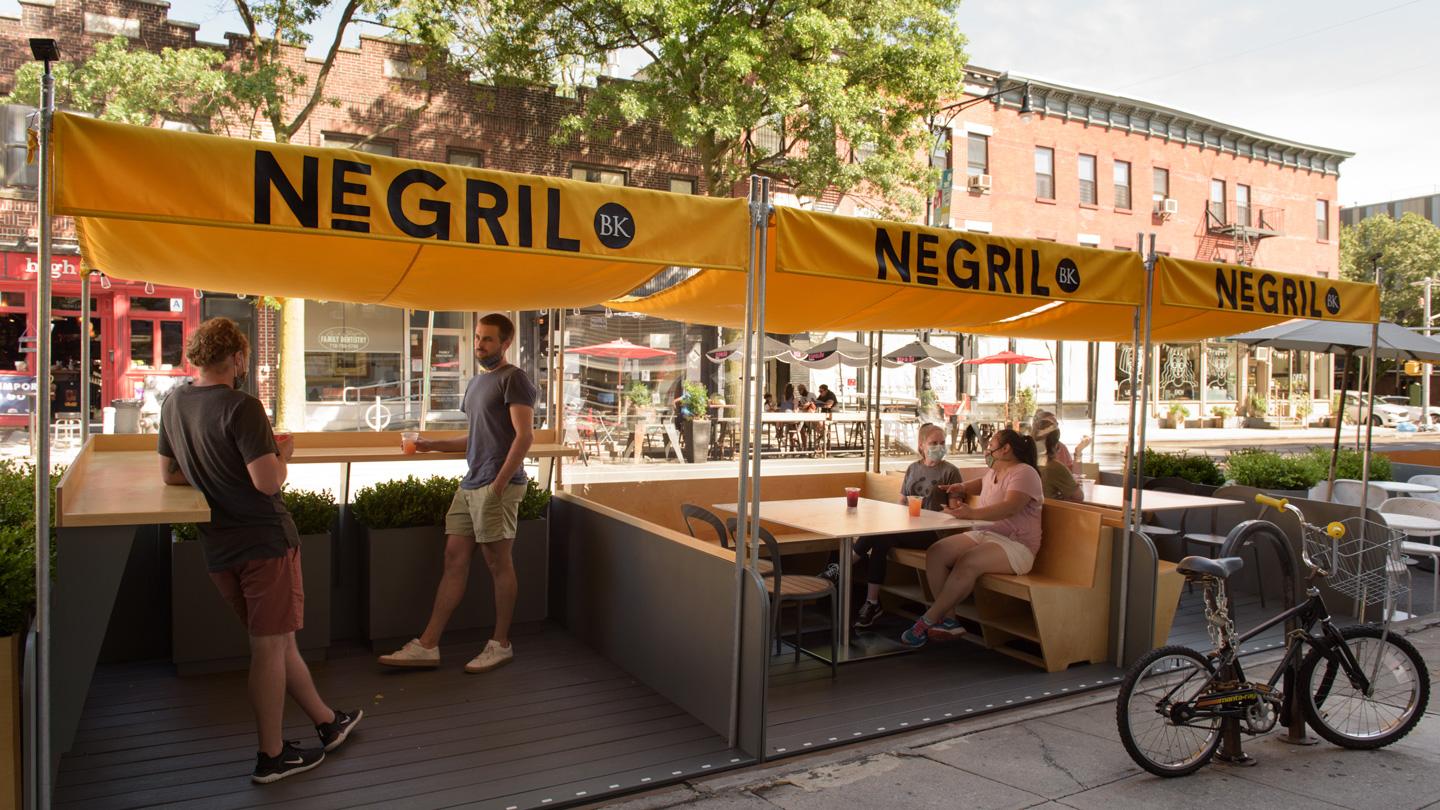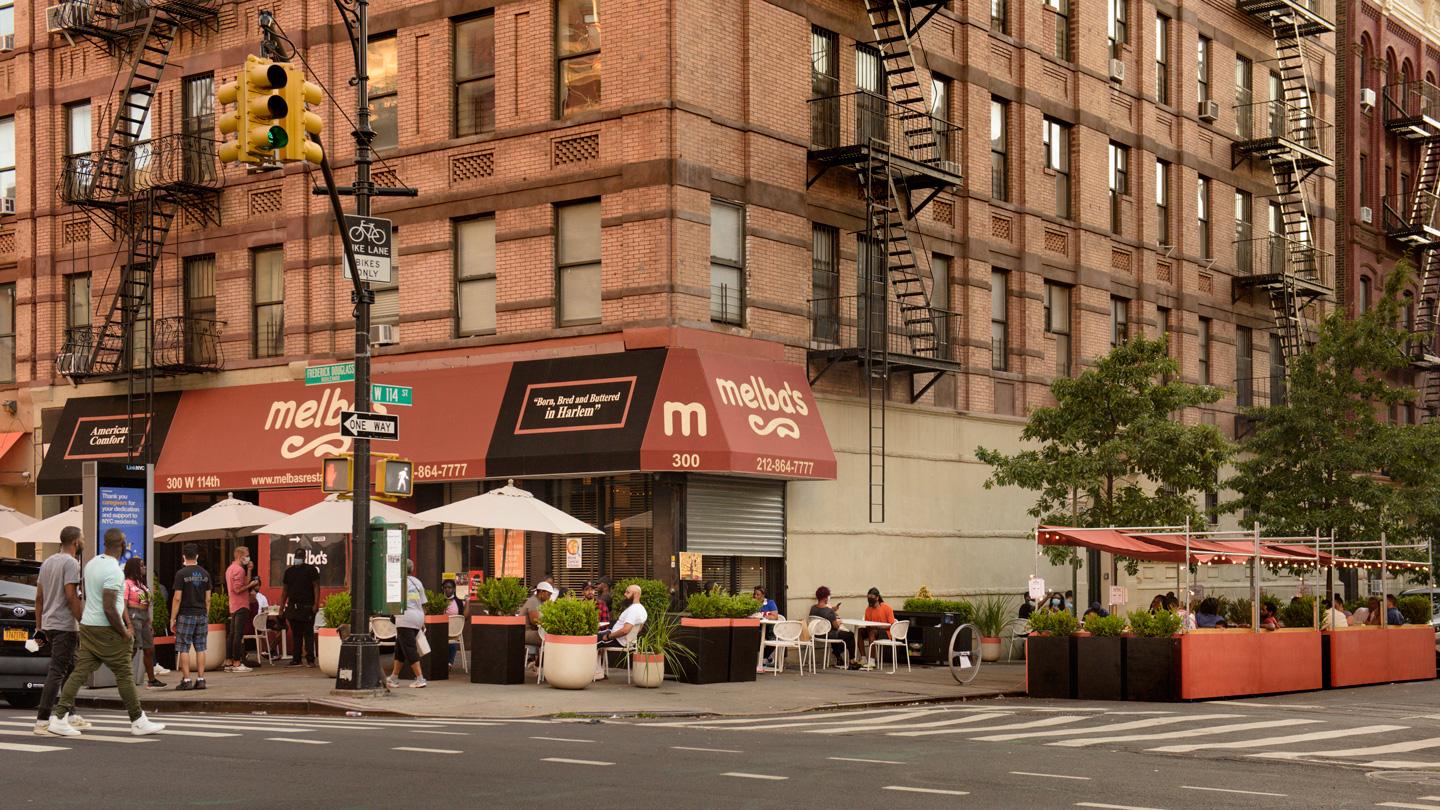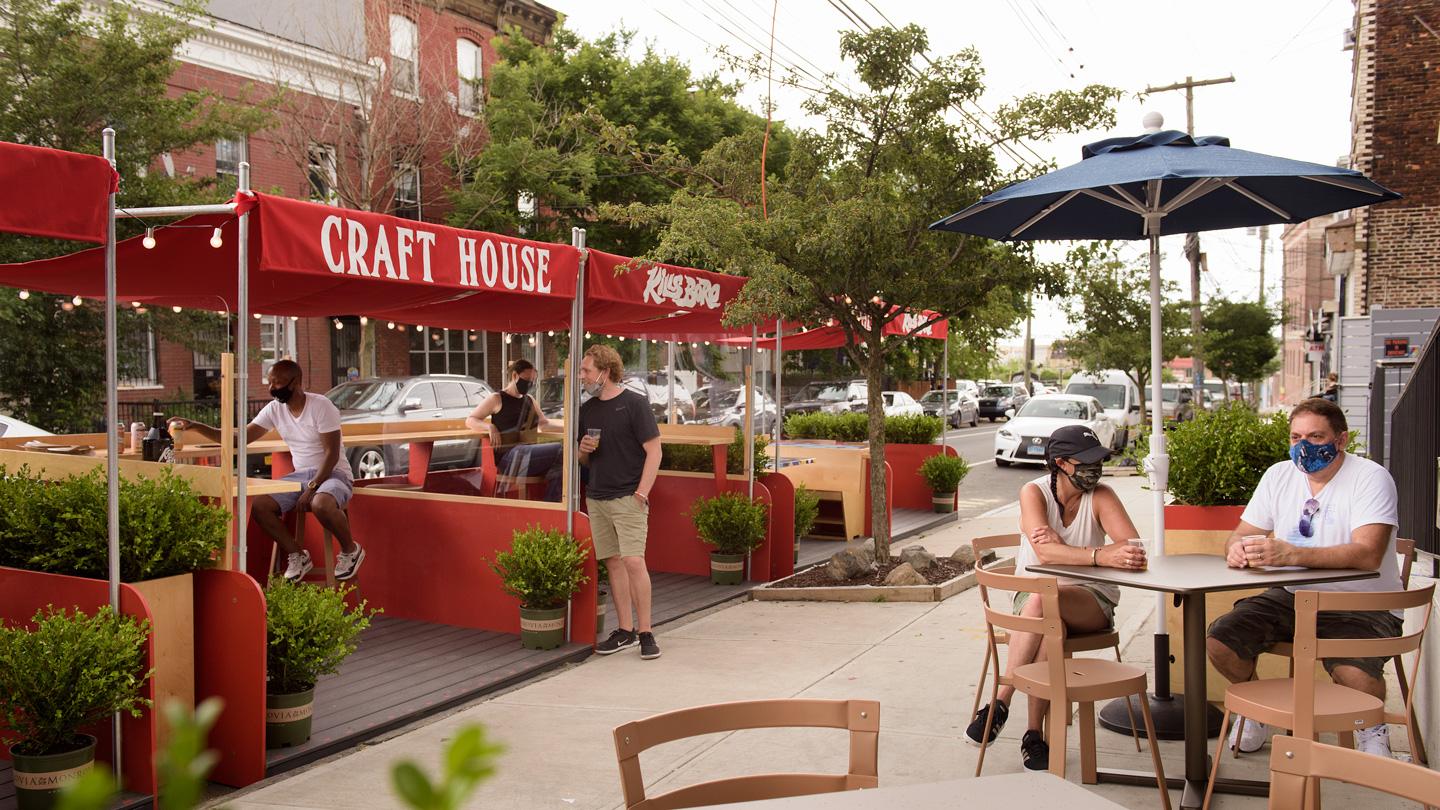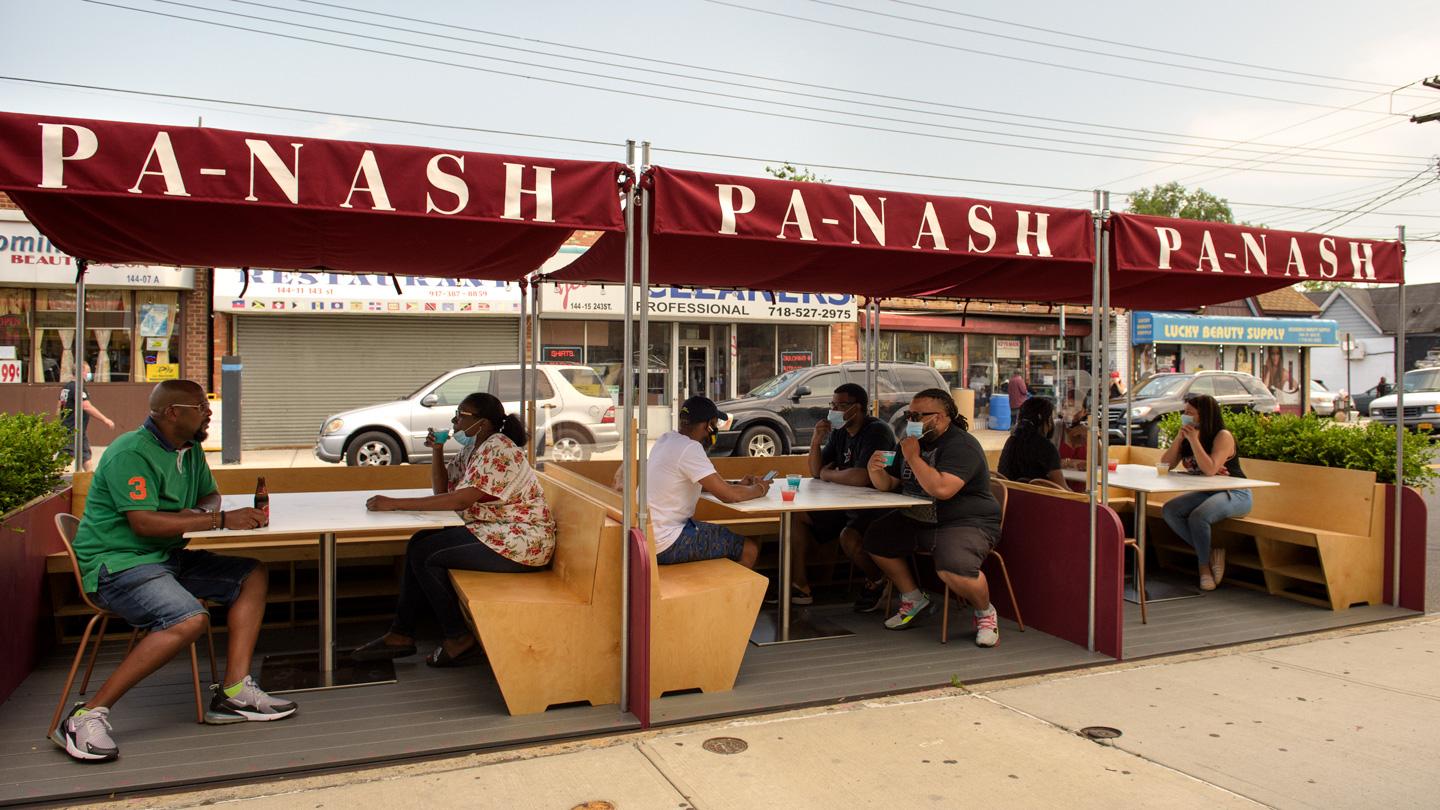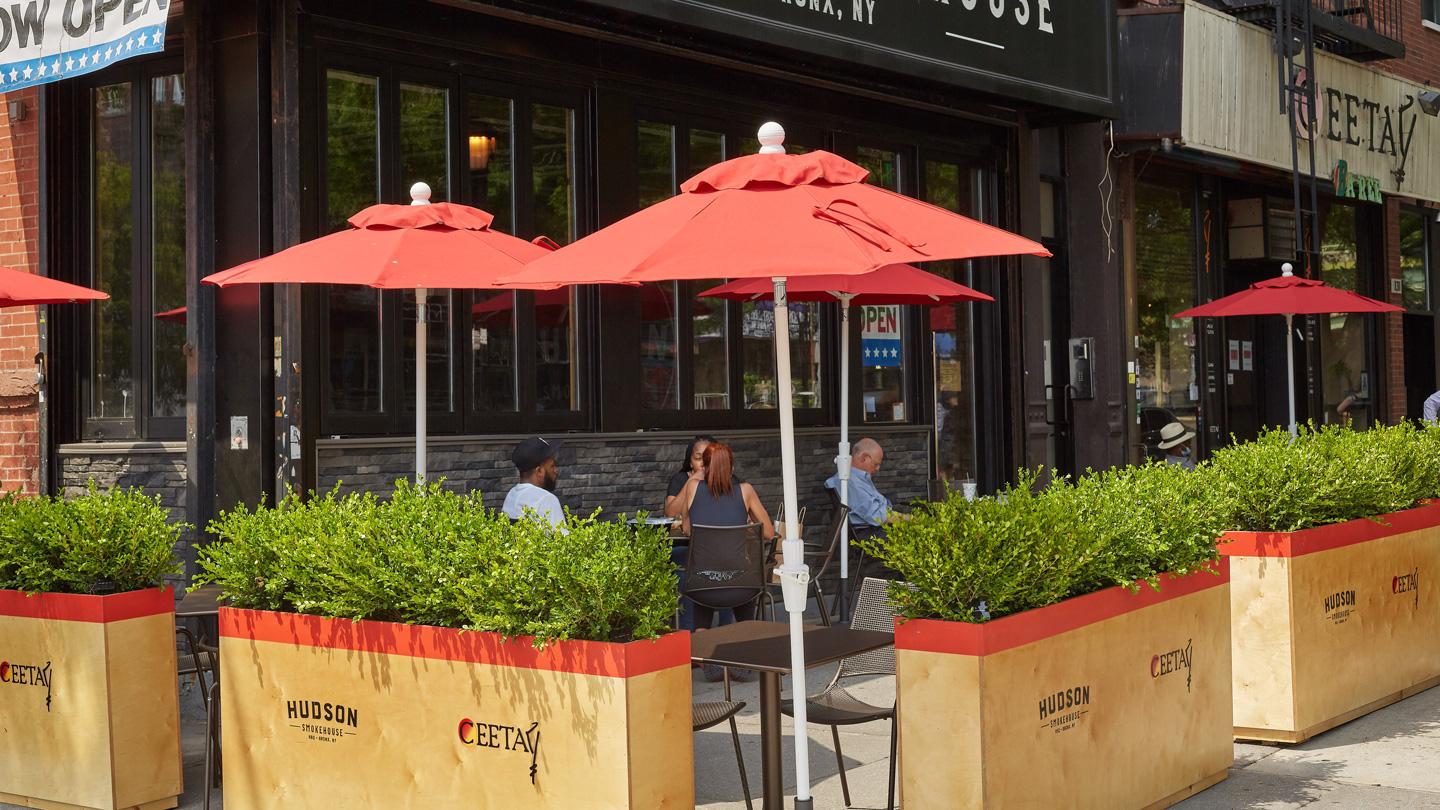 Thank You:
Rockwell Group partnered with NYC-based Shawmut Design and Construction to manage the construction and Empire Technical Fabrication created the millwork fixtures.
West Elm, the Brooklyn-based, global design company and its parent company Williams-Sonoma, Inc. Business to Business; Emuamericas and Aceray; Crate&Barrel / CB2 Business Sales; Cosentino USA and Stone Systems of NJ; and Walters Wicker contributed furniture, string lighting, umbrellas and planters at varying locations. The Work Room, Inc. provided awnings and the plants came from Sweetbrook Nursery & Garden Center.