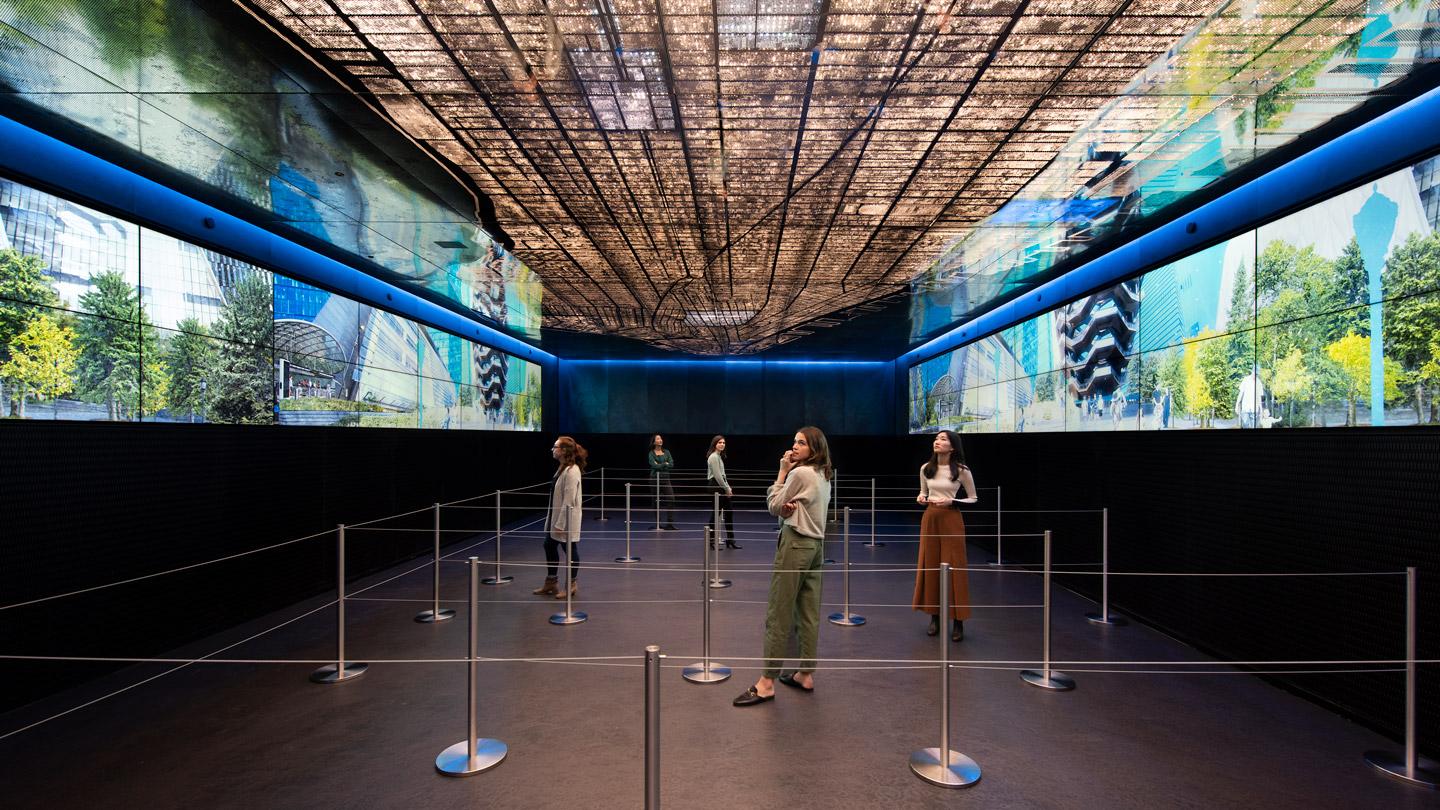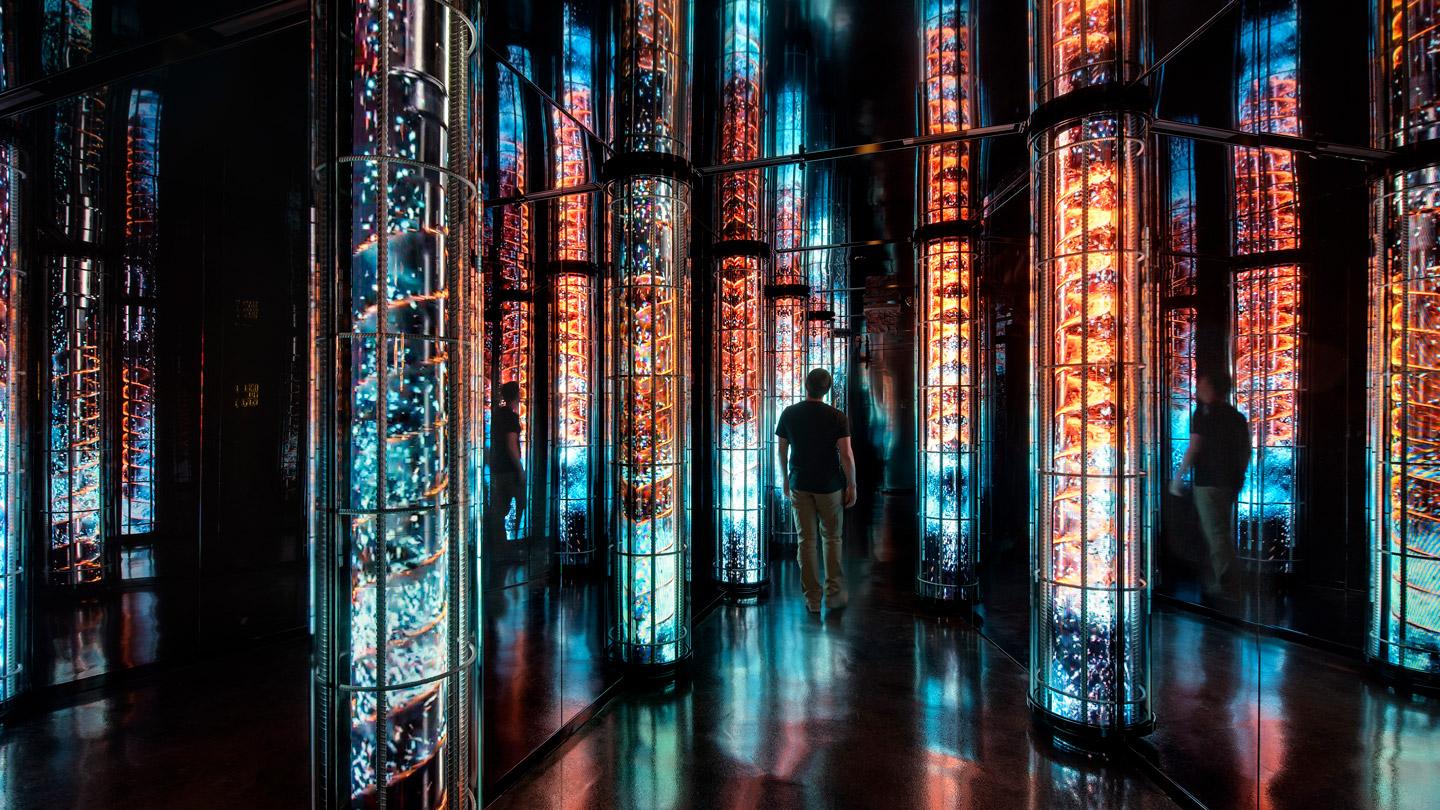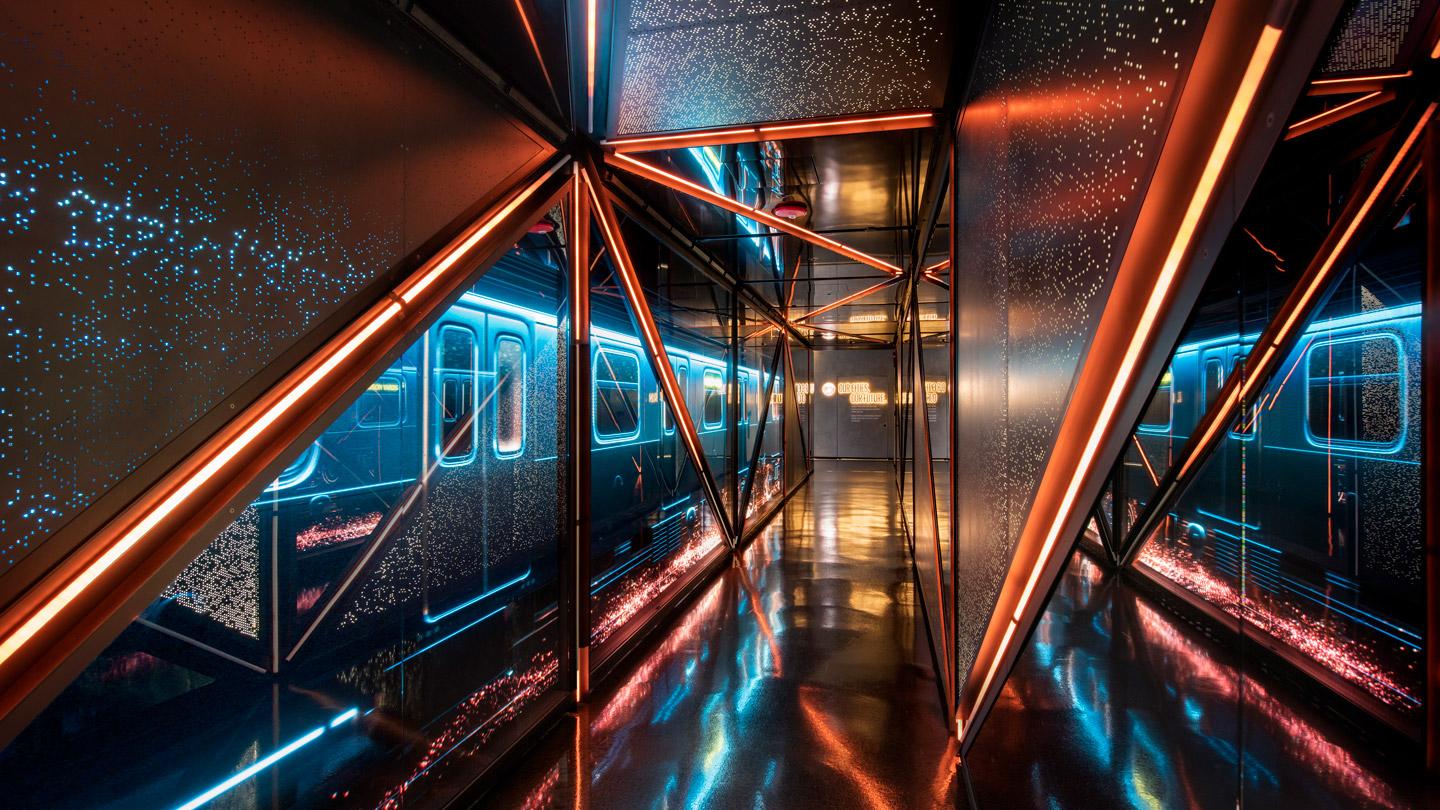 The observation deck takes visitors on an experiential journey from the time they line up to the big reveal. Starting on the 4th floor, the LAB at Rockwell Group reimagined the traditional queuing area with Journey to Edge, a digitally immersive linear timeline telling the history of Hudson Yards. Five immersive zones engage the senses with floor-to-ceiling digital imagery, projection mapping, and soundscape.
As visitors ascend to the 100th floor, thrills escalate to breathtaking views, a cantilevered outdoor deck, and dramatic outdoor bleacher stairs.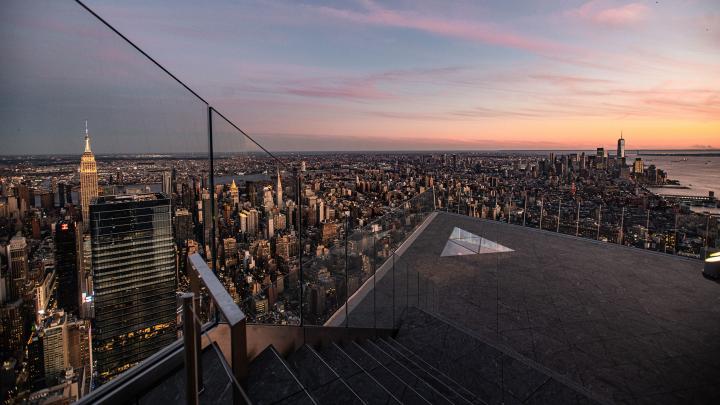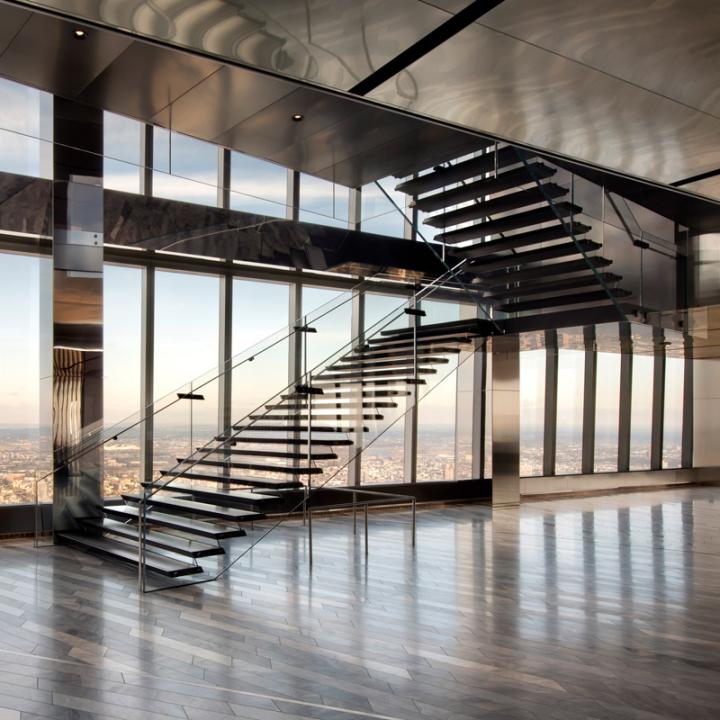 The material palette, including metal mesh, reflective champagne colored panels, and steel, emphasizes simplicity and clean lines, conveying modern warmth and optimism.