Hotel
The Fairmont Royal York (formerly the Royal York) is a historic hotel, which opened in 1929 in downtown Toronto. Our redesign for the lobby and amenities is inspired by a journey from the city's past through to its present, embracing and highlighting the building's rich patina while adding a contemporary layer. Given the hotel's connection to Toronto's Union Station, we took material, form, and detail cues from the aesthetics of rail travel. Spaces easily transition from places for work and relaxation, breakfasts and elevated dinners, and celebratory events.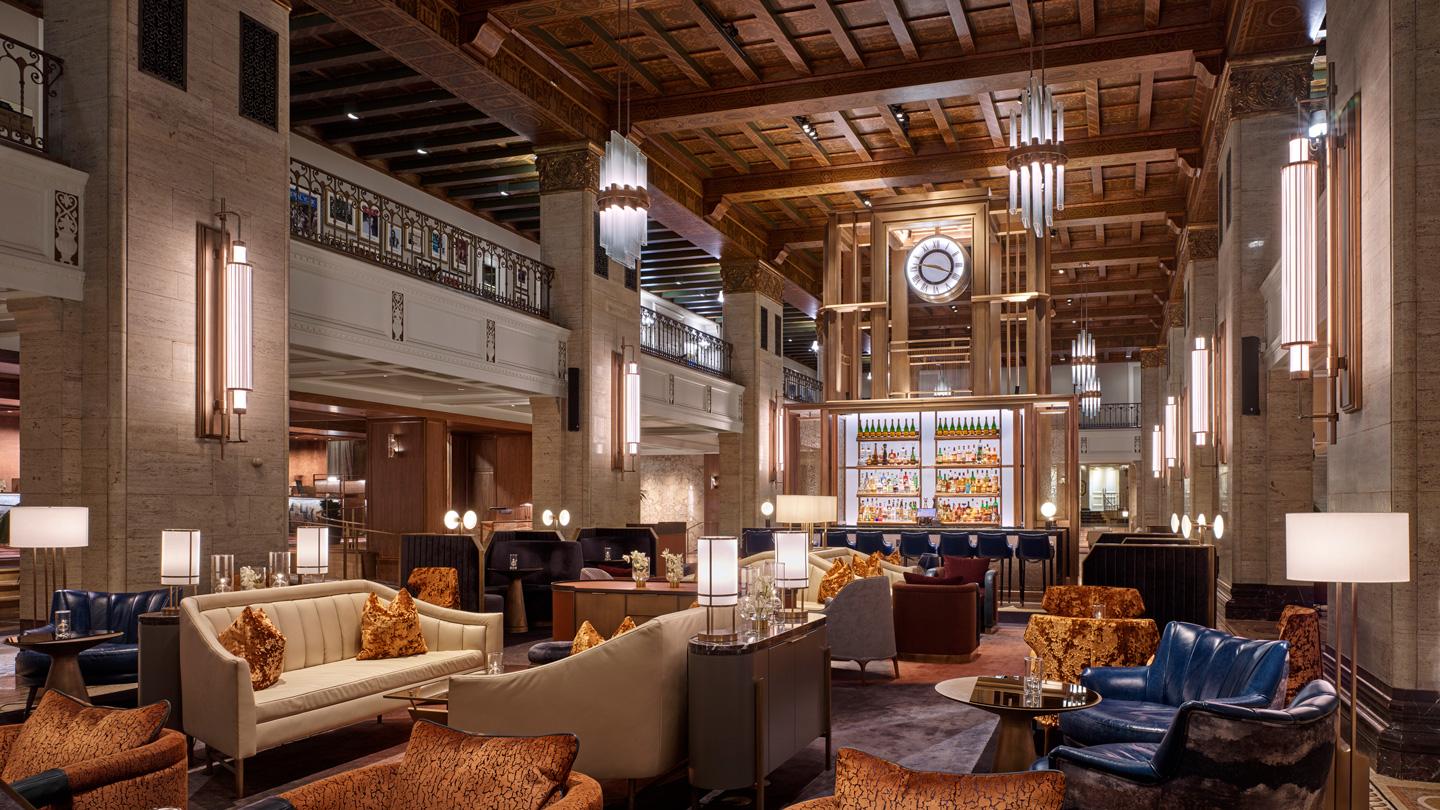 A grand double-height clock tower grounds the lobby atrium. The clock tower bar and lounge juxtaposes the passage of time with the romance of train travel. The color palette is pulled from the blue hour at early evenings with deep navy hues and flashes of bright copper just before sunset.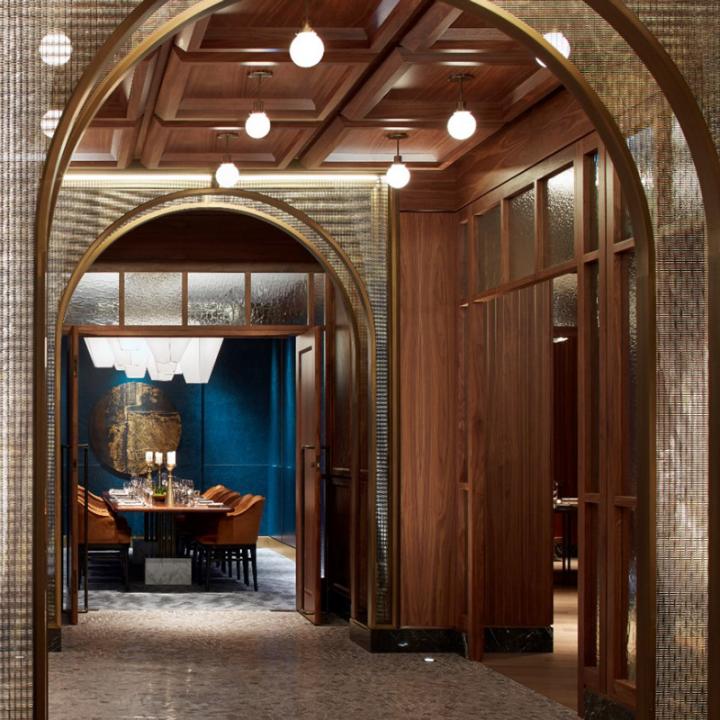 The restaurant is inspired by the hotel's regal past and immerses the diners in a modern palace garden. A sculptural marble host stand greets guests as they enter through an ethereal series of arches.