Theater
In 2015, Second Stage Theater purchased the landmarked Helen Hayes Theater on Broadway, with a goal of dedicating it to contemporary works of theater by living American playwrights with an emphasis on women and minority writers. Rockwell Group renovated the 100-year-old theater—the smallest on Broadway—to create a modern, approachable design vocabulary that references the Hayes's heritage as well as Second Stage's contemporary aesthetic.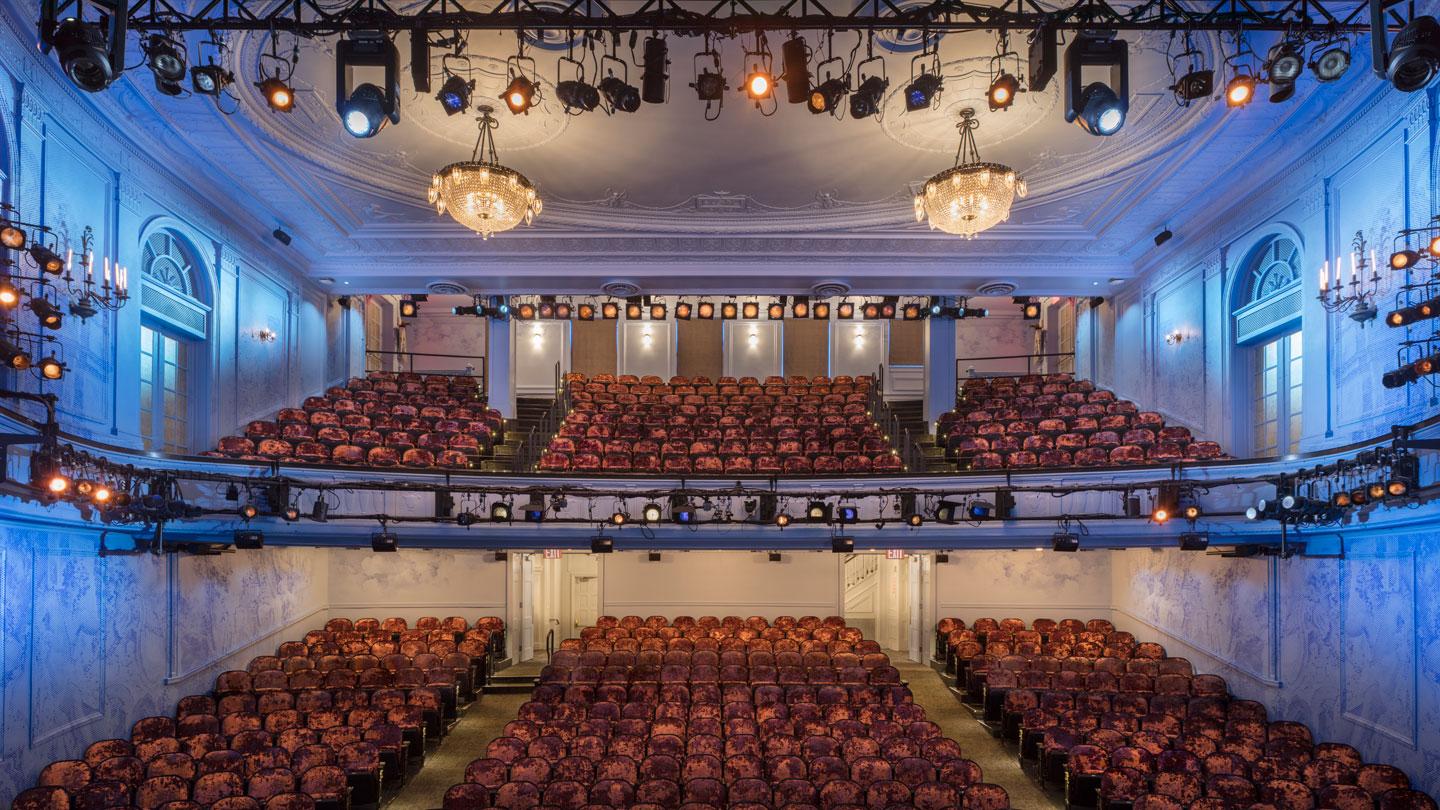 Digital design and painstaking craftsmanship are combined to create an abstract image.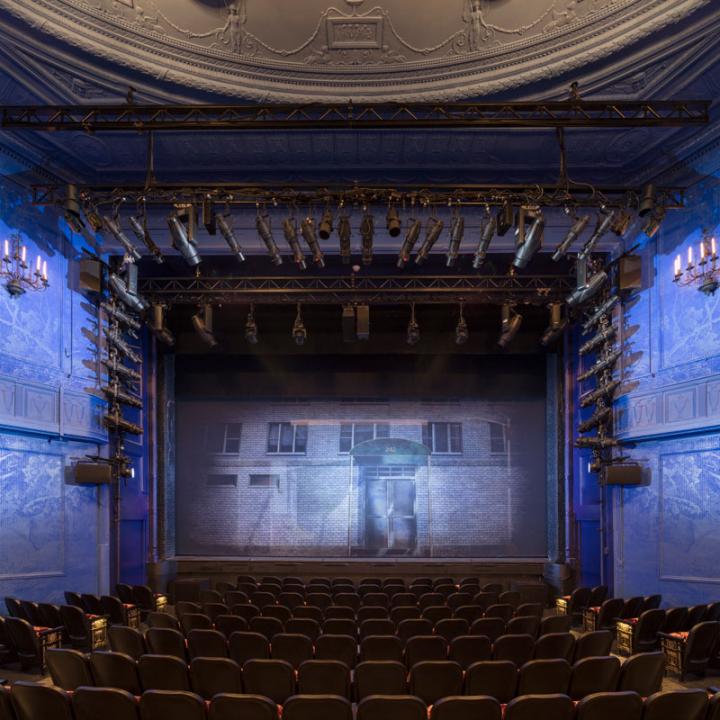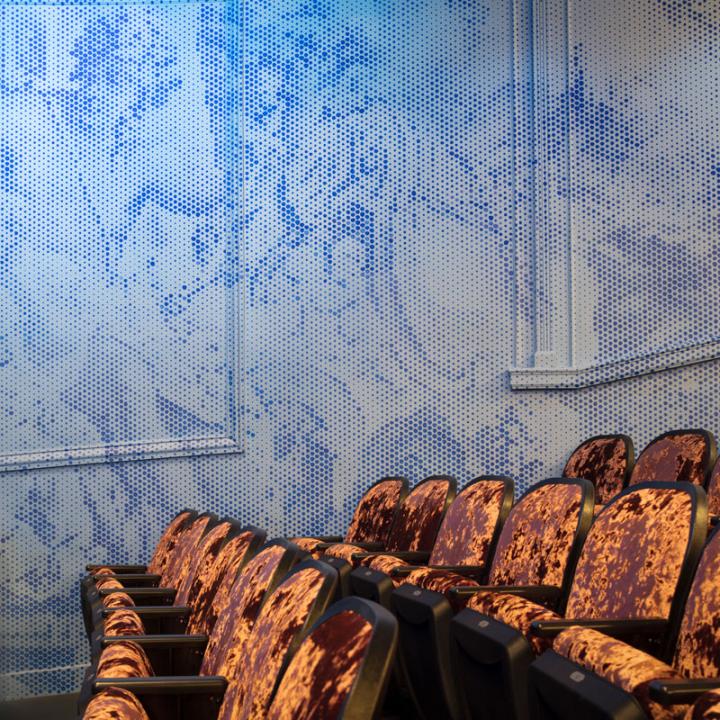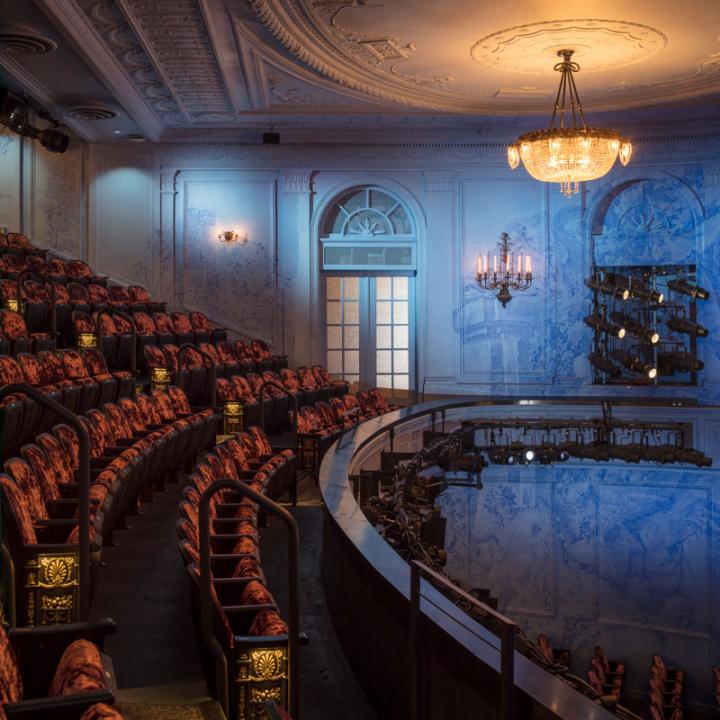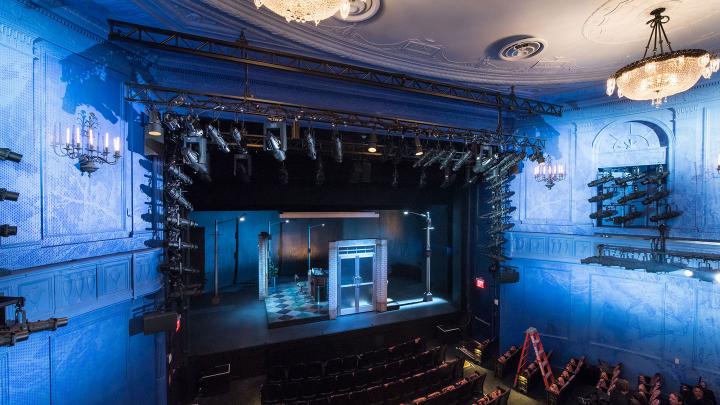 The auditorium has been transformed with a pixilated environmental mural over blue ombré walls. Copper-colored, antiqued velvet seats add a glowing contrast.
The original tapestry artist Francois Boucher was also a painter, etcher, draughtsman, and theater set and costume designer, working in the Rococo style. Winthrop Ames, who founded the Hayes (originally named the Little Theater) in 1912, was particularly interested in a set of tapestries Boucher had designed called "The Loves of the Gods," which he had likely seen as it toured the U.S. Each piece in the set shows a mythical scene involving a god or goddess.
Ames most likely had set painters recreate the likeness of several of the tapestries on the walls around the theater. After conducting our own research, Rockwell Group decided to use one of the tapestries from "The Loves of the Gods" series as inspiration in the Hayes. We chose "Bacchus and Ariadne," a sweeping scene. Bacchus's Greek counterpart is Dionysus, the god of theater.
A state-of-the-art rigging system in the stage house allows scenic artists to build more sophisticated sets without reducing the elegance of scenic transitions.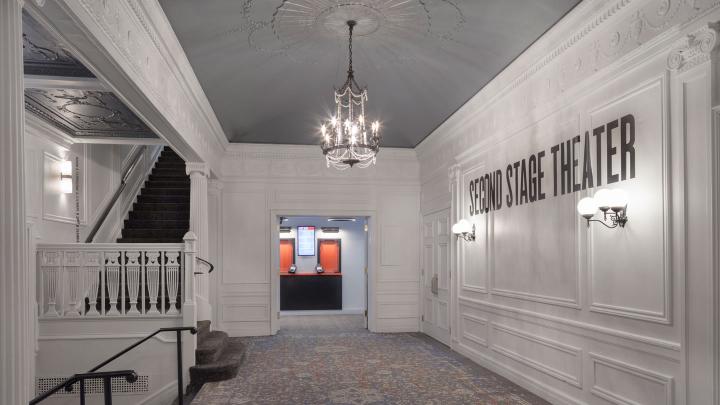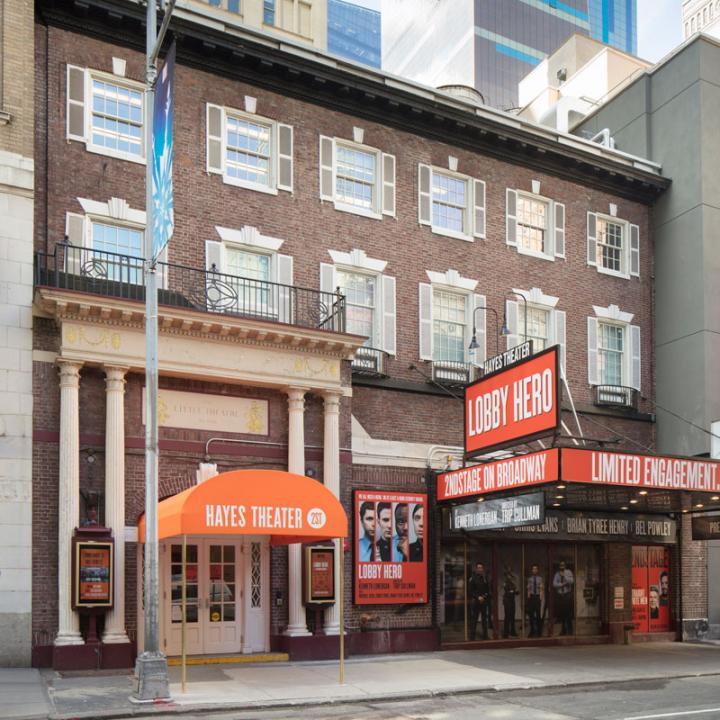 With its unusual Neo-Georgian design, the Hayes is a striking presence.
---
Our renovation includes an overhaul of the HVAC and fire alarm systems, as well as energy saving measures, all with a goal of earning LEED Gold certification.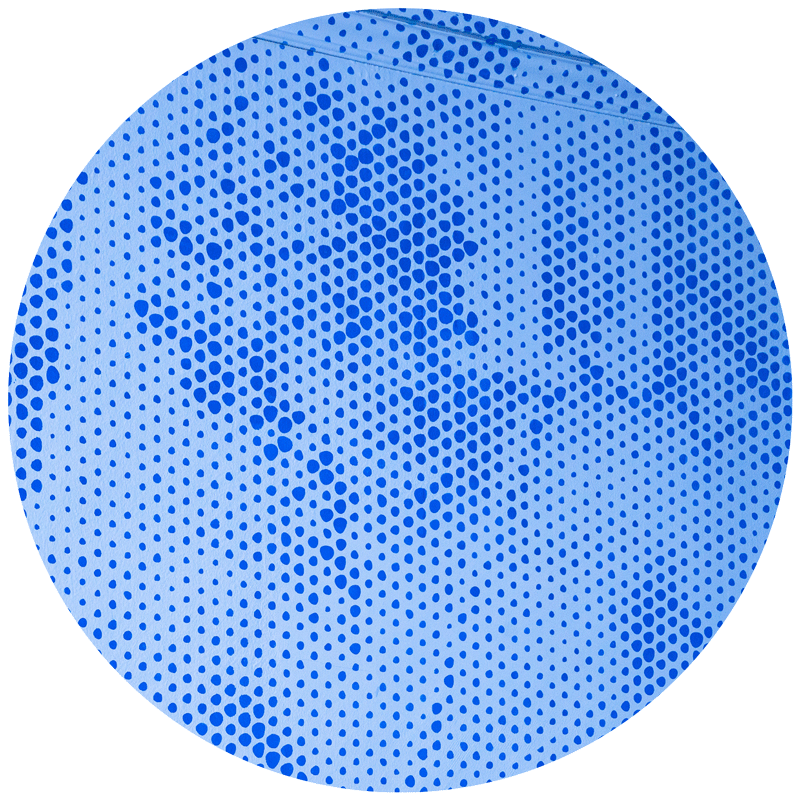 "An auditorium is a mediation of two forces: the real world outside of the theater and the 'real' world created on stage."