What if children built their own playgrounds?
What originally began as a playground project in New York became a broad study on the positive impact of play.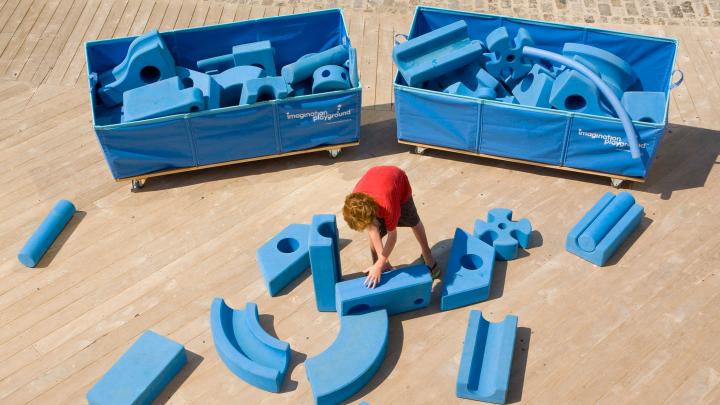 For five years, Rockwell Group studied playgrounds and identified a need for more open-ended activities. These giant blue foam blocks can become anything children dream.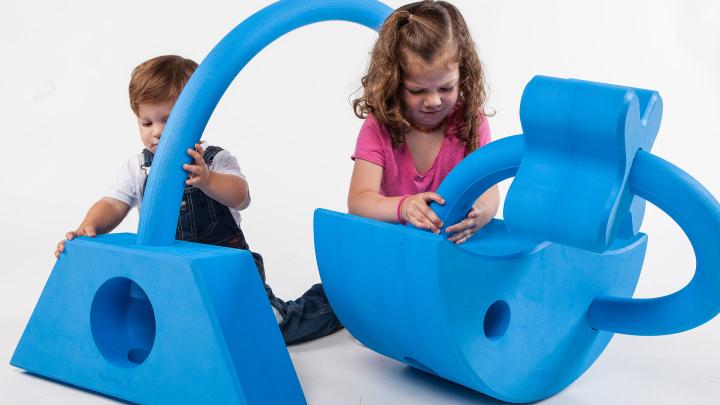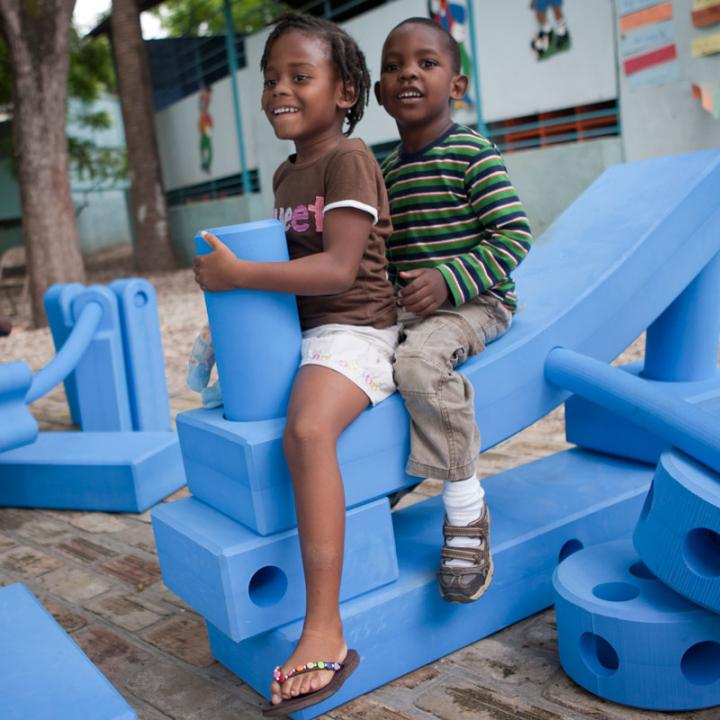 The portable design can go places traditional playgrounds cannot.
---
The project has become part of an initiative to bring play to children in developing nations. To date, the UNICEF P.L.A.Y. Project, in partnership with Disney, has brought the blocks to more than 13,000 children in Bangladesh and Haiti.
"When we use our imagination, anything can happen."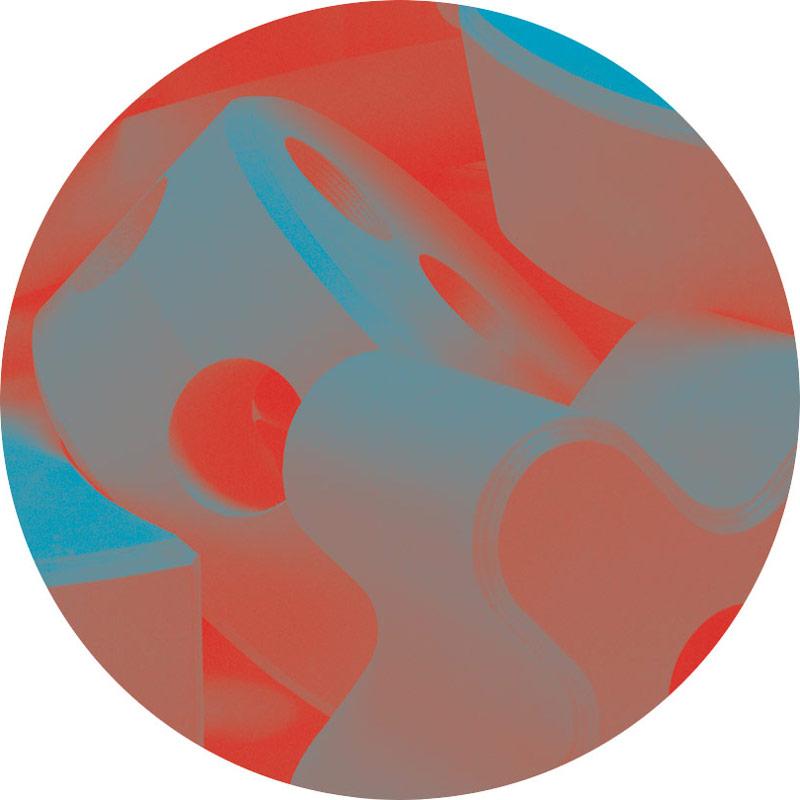 "We thought about how we could let the kids become the designers."
The large size of the blocks increases social interaction and collaboration as children work together to move them and construct temporary worlds and create their own games.