Technology
The LAB at Rockwell Group created an interactive, public lighting display in Lower Manhattan, inaugurating a new holiday tradition. Commissioned by Arts Brookfield and located in the Winter Garden at Brookfield Place, Luminaries inspires visitors to pause, reflect, and look to the future. Three glowing Wishing Stations invite guests to "send" wishes to the canopy of lanterns where they transform into mesmerizing displays of dappling light and color, creating a collaborative ritual.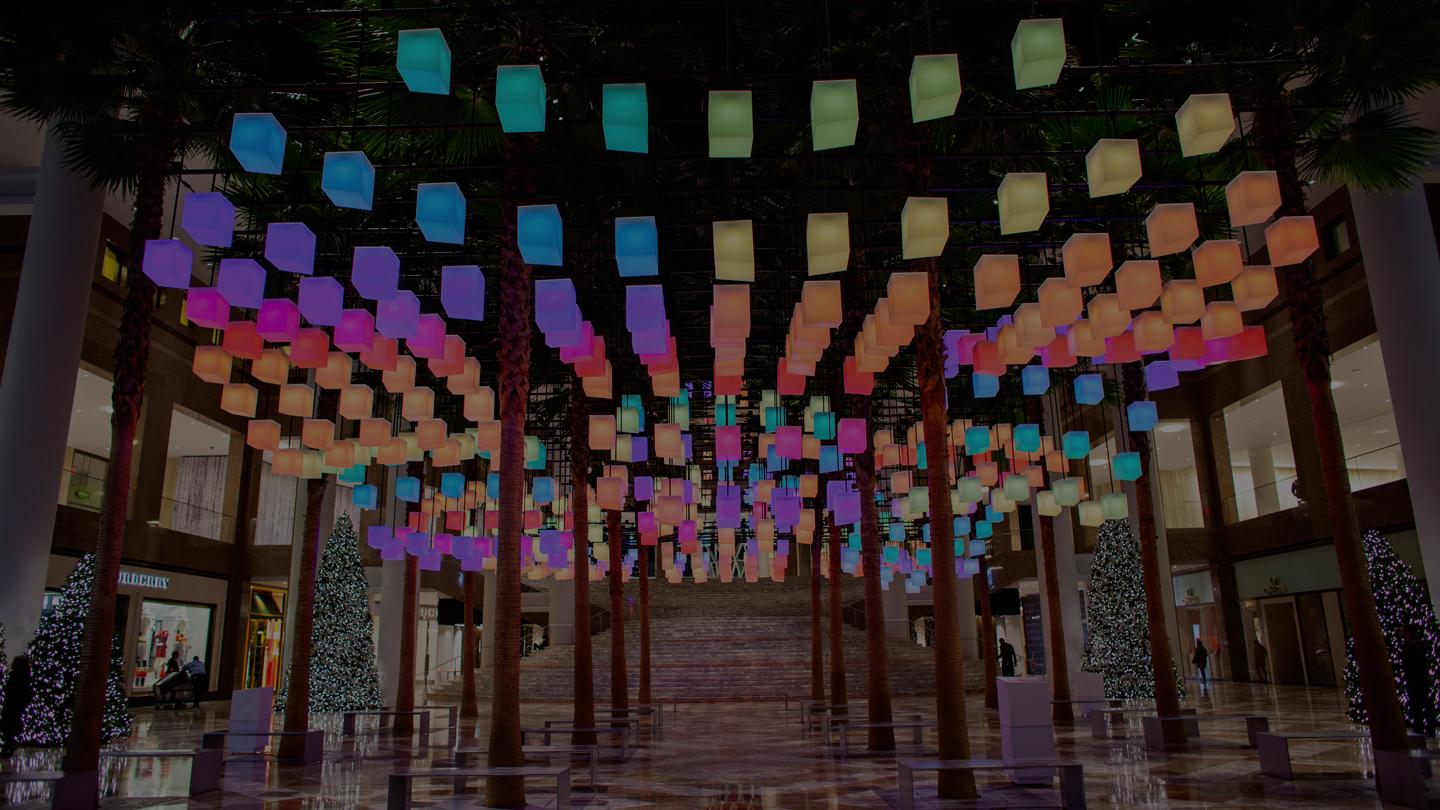 How do you forge an intimate ritual in a monumental public space?
650 lanterns hover like a magic carpet above the Winter Garden. The lanterns erupt every hour with choreographed light shows, inspired by natural phenomena.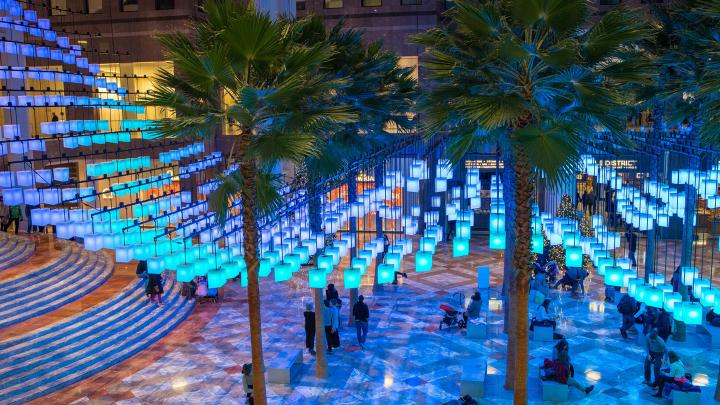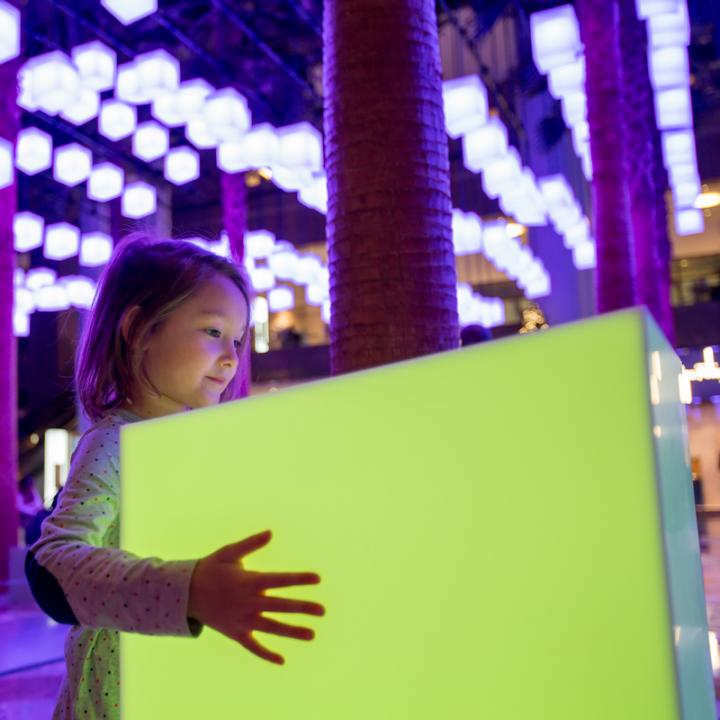 The lanterns follow the topography of the Winter Garden.
---
Glowing, touch-sensitive Corian stations invite visitors to make a wish, pulsing in response to their touch. Each wish results in a donation to a charitable organization.
A ritual that offers light as a shared gesture of generosity and good will.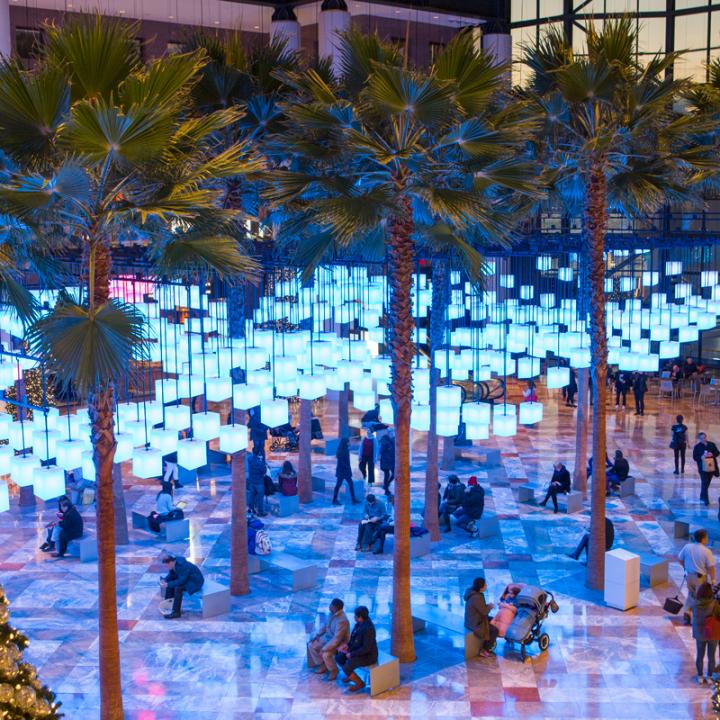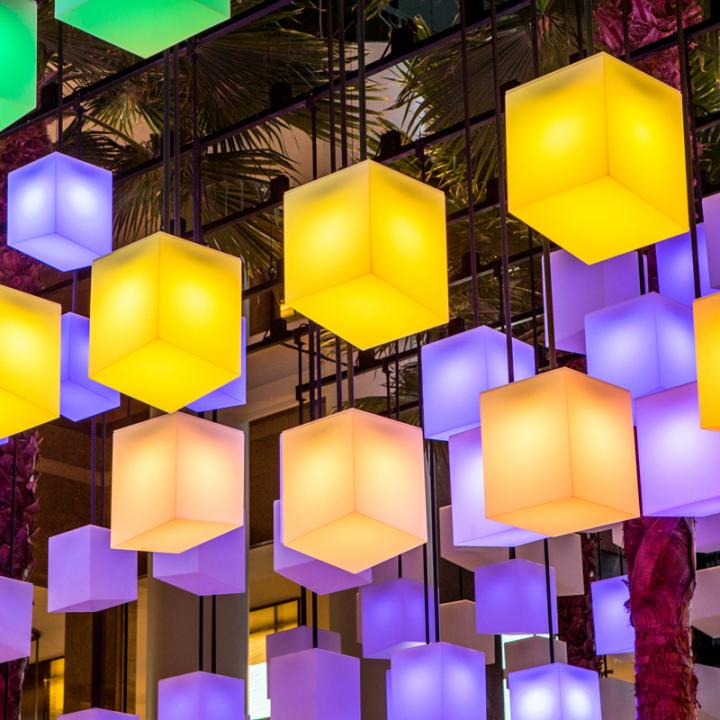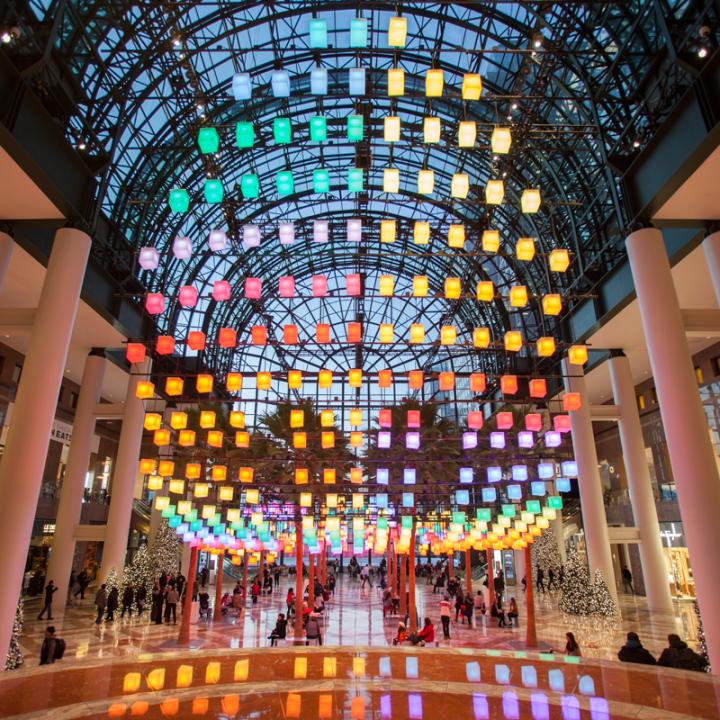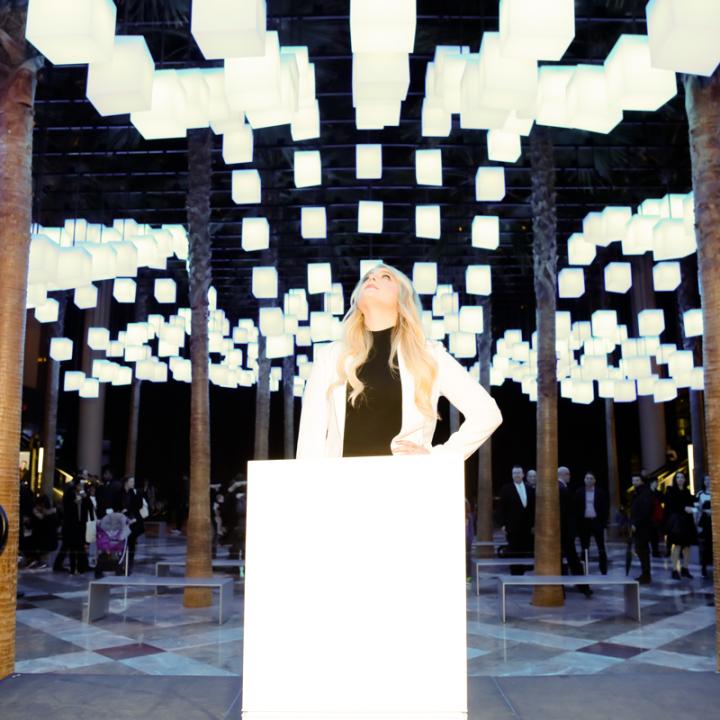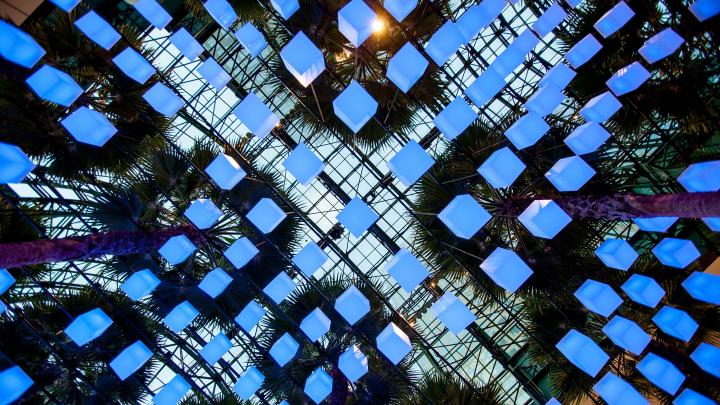 We thought about how artists have used light to create immersive spaces that tap into our emotions. Festivals inspired us too, from Burning Man to Brussels' Flower Carpet.
"This is the first time we've used light as a building material."
David Rockwell