Mixed-Use
Rockwell Group brought intimacy, discovery, and surprise to the public spaces of MGM Cotai, a grand resort and casino—lobbies, retail corridors, a traditional Chinese restaurant, and The Spectacle, a football-field-sized, glass-topped atrium at the heart of the project and the confluence of its many offerings.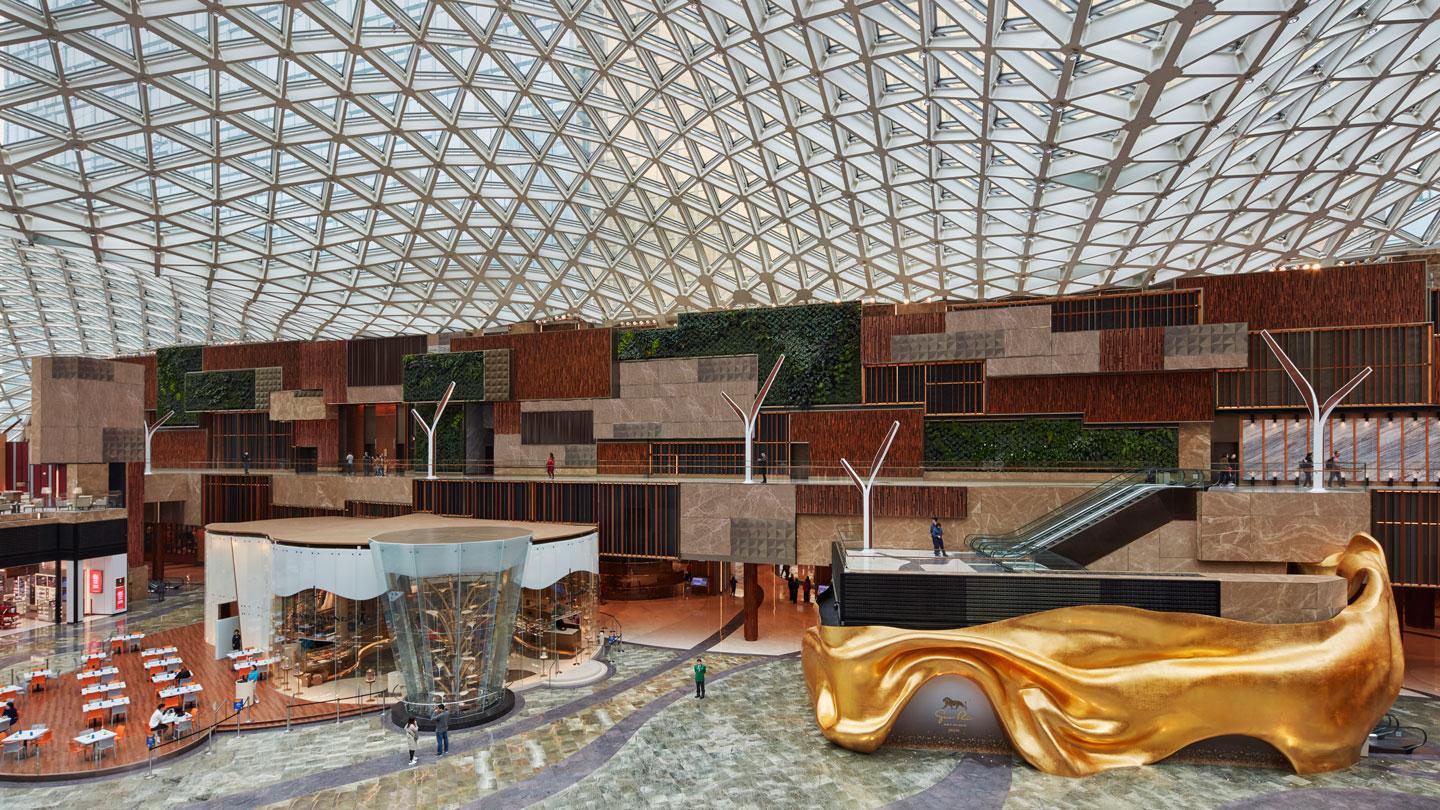 In the Spectacle, tiers of floating bronze, wood, and stone volumes contain seating and lush greenery and break down the articulation of the space like a quarry.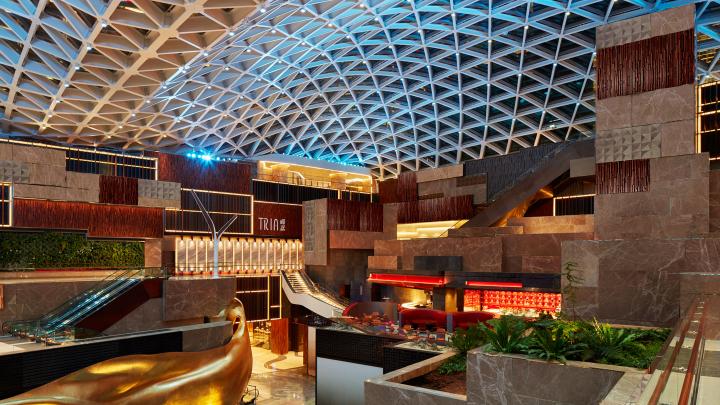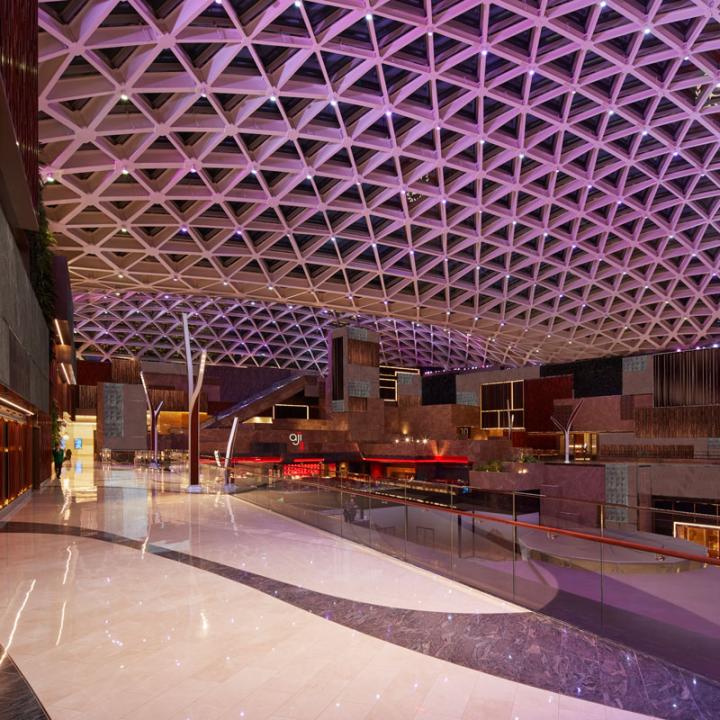 A Theater of Spectacle
---
The LAB at Rockwell Group designed the 25 high definition screens in the Spectacle and they blur the lines between physical architecture and digital activation. A "cloaked" state camouflages the screens into its surroundings with digital representations of the physical space.
All of this architecture comes to life as materials slide and recede from the screens, and the entire room is transformed with content.
Celebration, Performance, Craft
---
Hao Guo is a showcase for the theatrical preparation and cooking techniques of the very best Chinese cuisine. The space is divided by monumental, intricately carved wood millwork.