Hotel
At Moxy Chelsea, the hotel's restaurant, lounge, and rooftop have been conceived as places of discovery, surprise, and rejuvenation—Frances Hodgson Burnett's "The Secret Garden" meets Milan's Villa Necchi Campiglio. Tucked into the bustle of Manhattan's historic Flower District, guests encounter a botanically inspired design and crafted romance seen through a thoroughly modern lens.
Niches in the Venetian plaster walls and a terra cotta-like barrel vault ceiling with refined geometric light fixtures transport guests to early 21st Century Rome or Milan.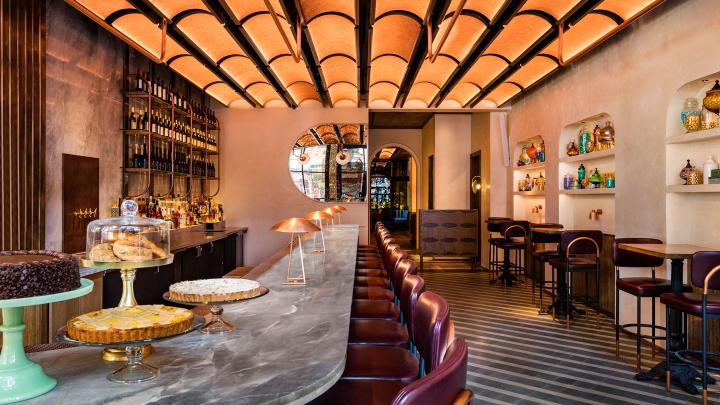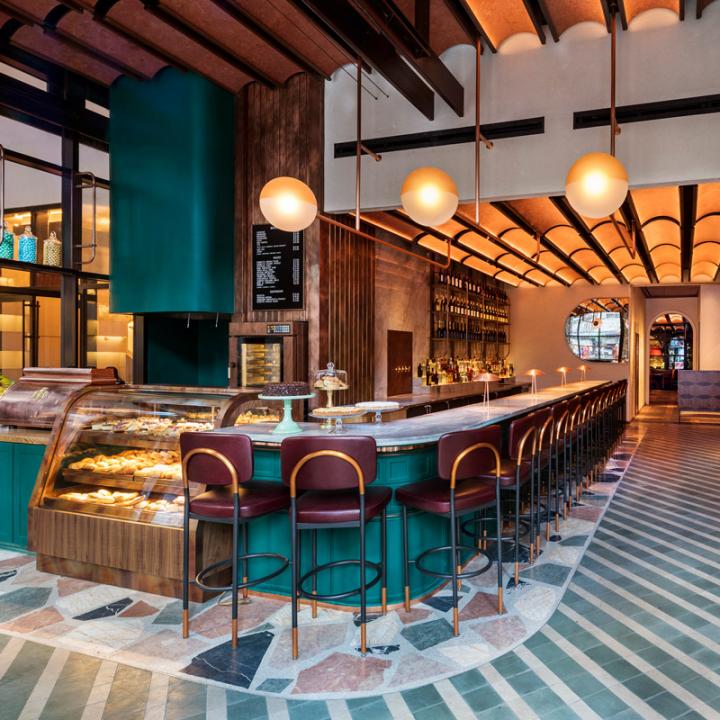 Feroce Ristorante and Caffé
---
The restaurant is entered at street level and organized as a series of choreographed rooms culminating in an outdoor terrace. Apothecary candy jars and bottles hover on delicate glass and brass shelves creating an unexpected juxtaposition.
Passing through the cafe and bar, guests enter the main dining room of Feroce. A wall contains semicircular Hollywood banquets opposite a gridded industrial window looking onto an outdoor dining courtyard.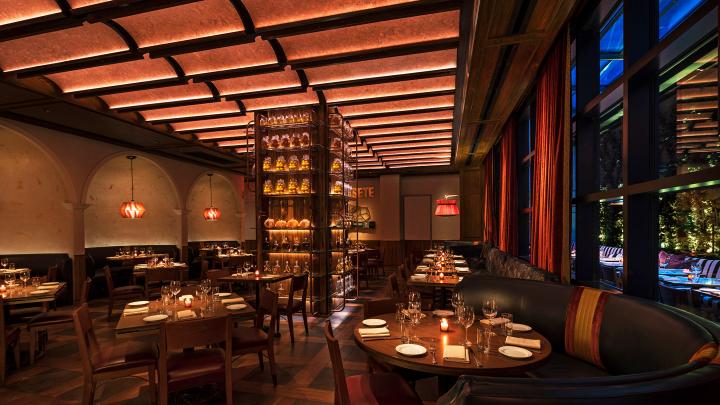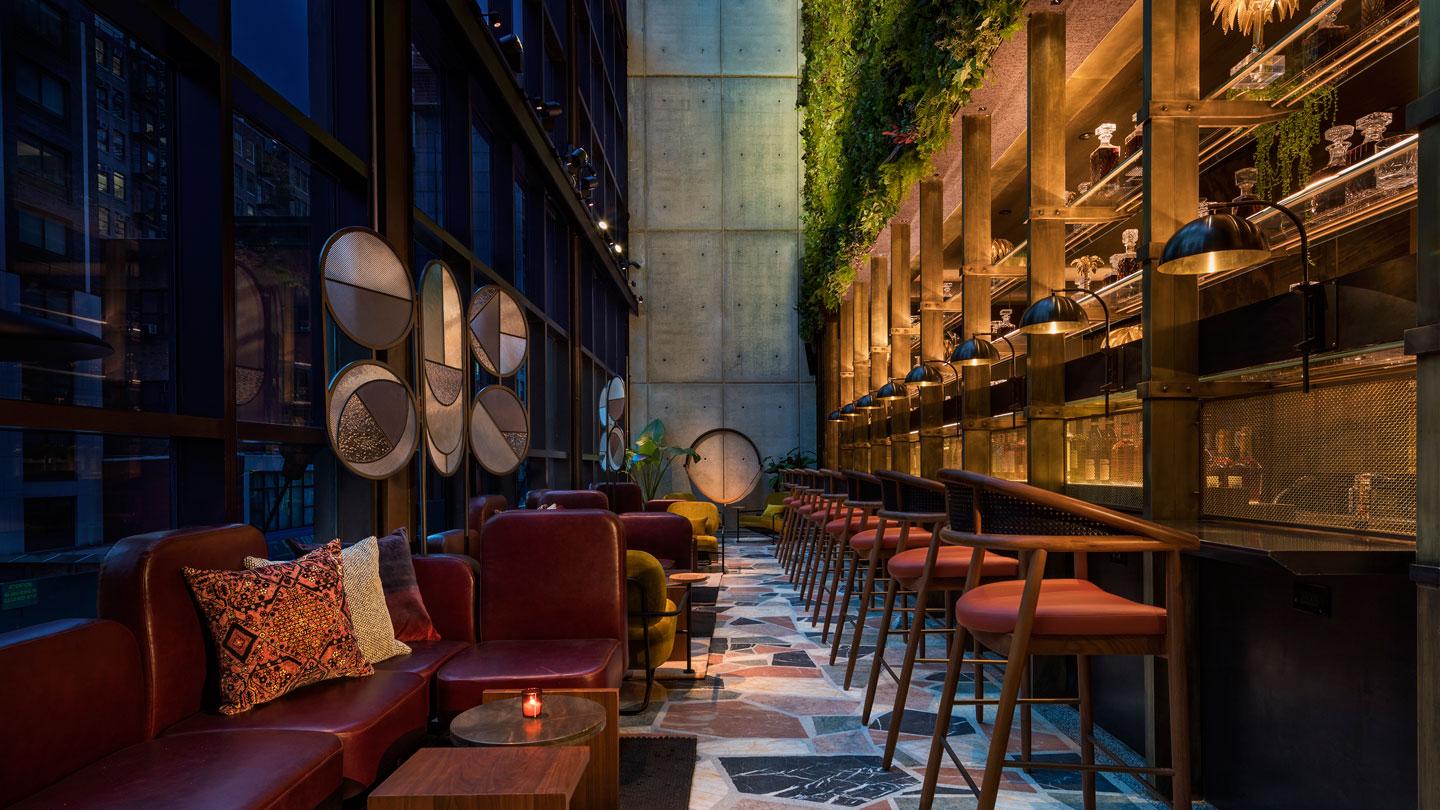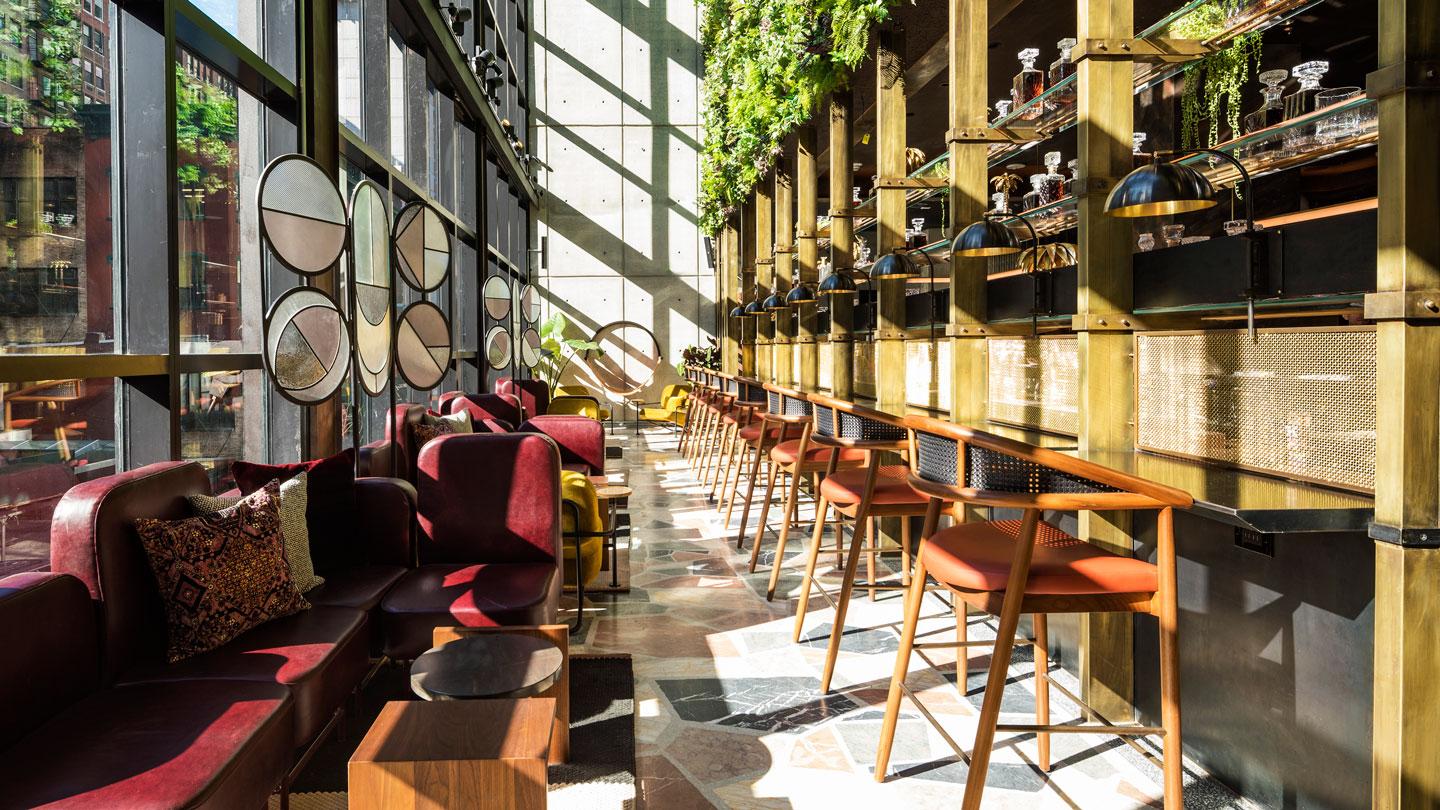 On the second floor, a conservatory next to the lobby lounge looks out onto the heart of NYC's Flower District, spanning the width of the hotel. It is sandwiched between a live green 20-foot-high wall and partially screened glazing with tinted circular panels that recall the platonic geometries of modernism.
Adjacent to the Conservatory, a lounge area and bar are anchored by a 20-foot-long sofa and a family style table.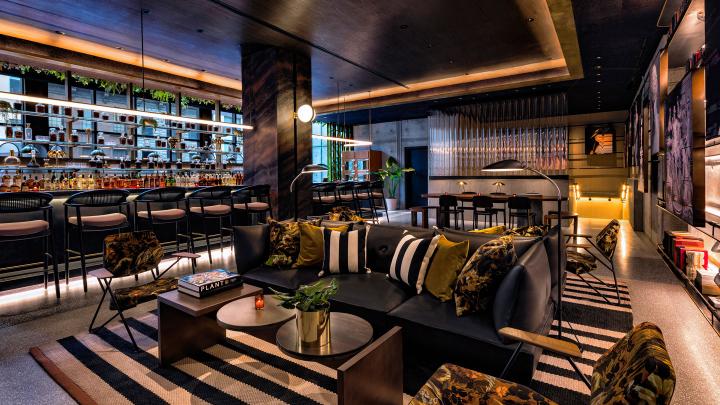 Opposite the bar is an indoor/outdoor lounge wrapped in kinetic windows that transform the space into a sky veranda at the touch of a button.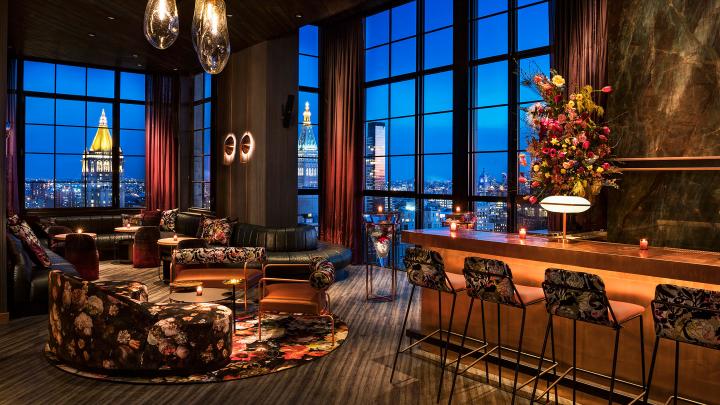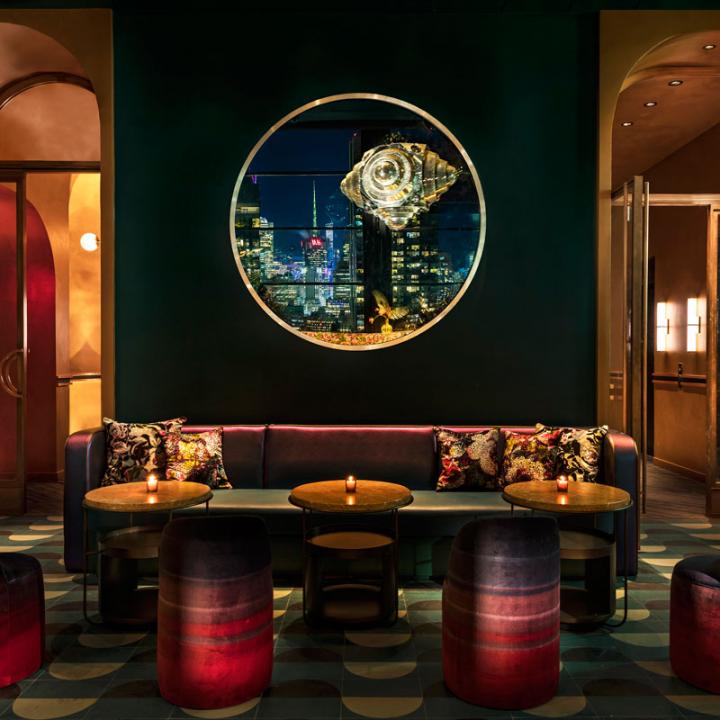 The Fleur Room
---
On the 35th floor rooftop bar, a dynamic palette of materials mixes rough concrete and industrial fenestration with polished bronze, warm wall coverings, and plush furnishings. Glamour meets grit.