Theater
Based on the play Parfumerie by Hungarian playwright Miklos Laszlo, She Loves Me premiered on Broadway in 1963. Set in Budapest in the summer, fall, and winter of 1930, it follows Georg and Amalia—two parfumerie co-workers who constantly bicker and butt heads. Little do they know that the anonymous pen-pals whose letters they take solace in are actually each other.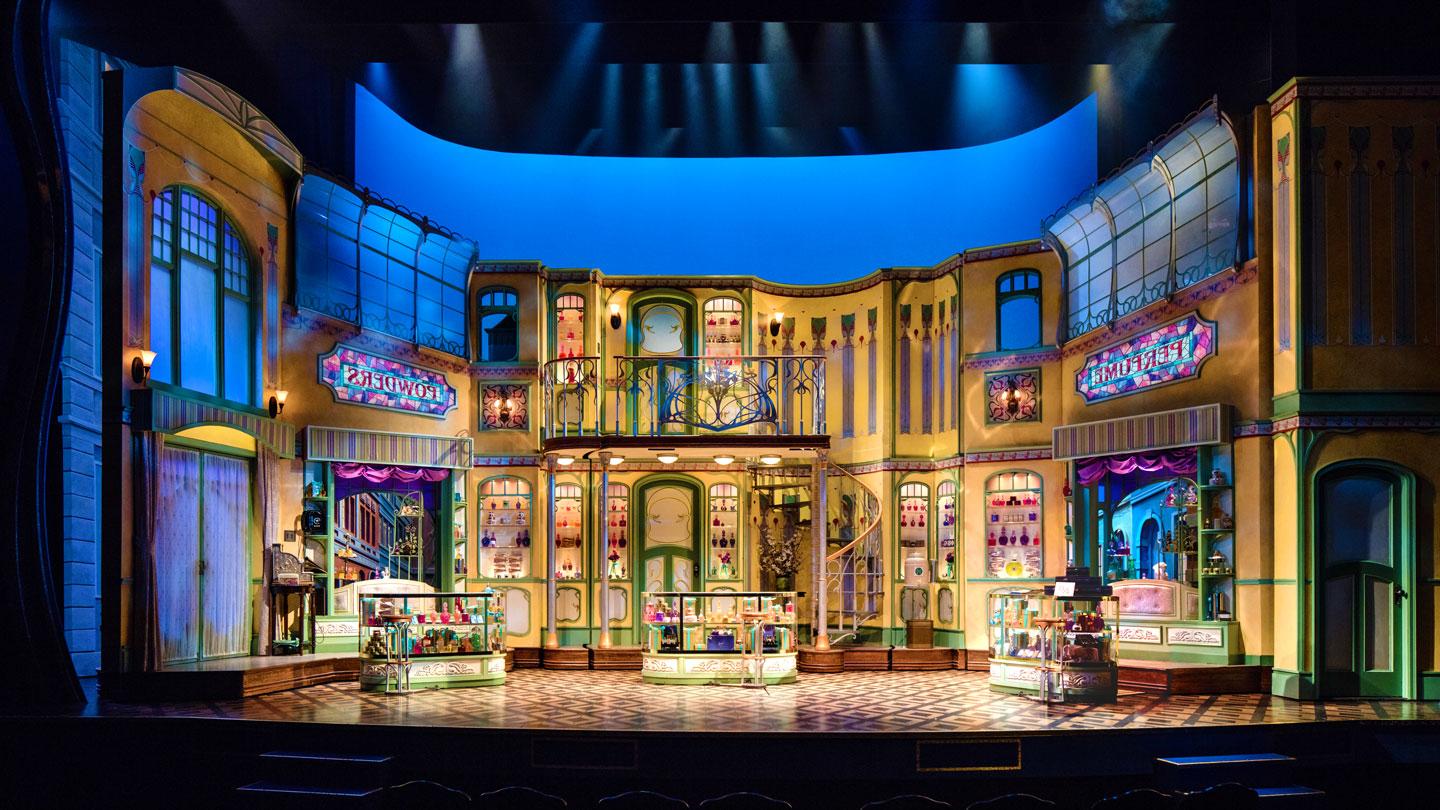 The latest revival from Roundabout Theatre reunites Rockwell Group with Scott Ellis, who directed On The Twentieth Century and You Can't Take It With You.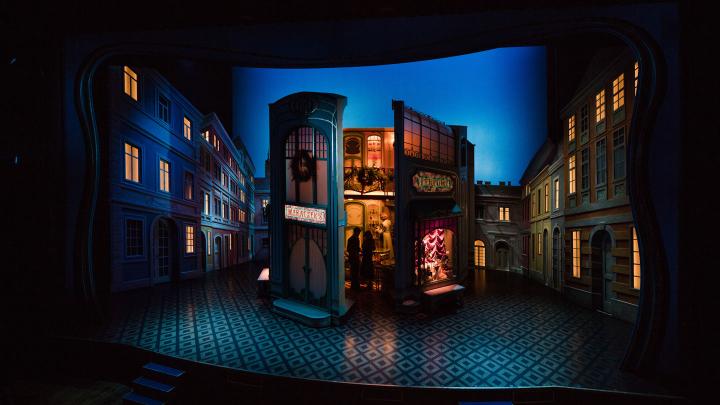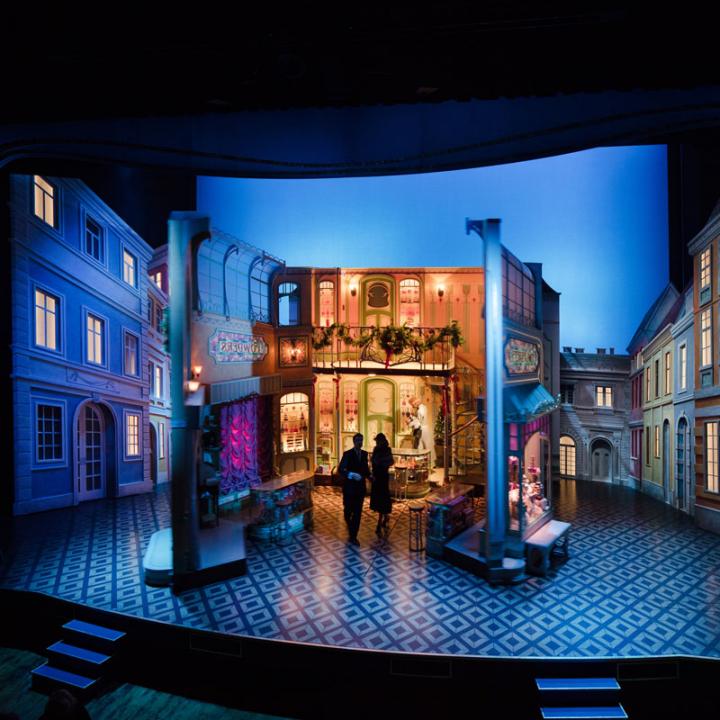 A riot of Art Nouveau details brings 1930s Budapest to life.
---
The centerpiece of our design is a "jewel-box" parfumerie that pivots open to reveal the store's elegant interior.
The show opens on the closed parfumerie surrounded by building facades shown in perspective with bas-relief details and backlit windows. The shop pivots open to reveal a two-story interior; a mezzanine balcony is reached by a spiral stair. Three perfume counters slide in and out to fill the space.