Hotel
Working with the Cosmopolitan of Las Vegas, Rockwell Group transformed guests' experiences from the minute they enter the lobby of the luxury hotel and casino. From there, theatrical venues and customized accommodations grant each visitor access to an unforgettable world.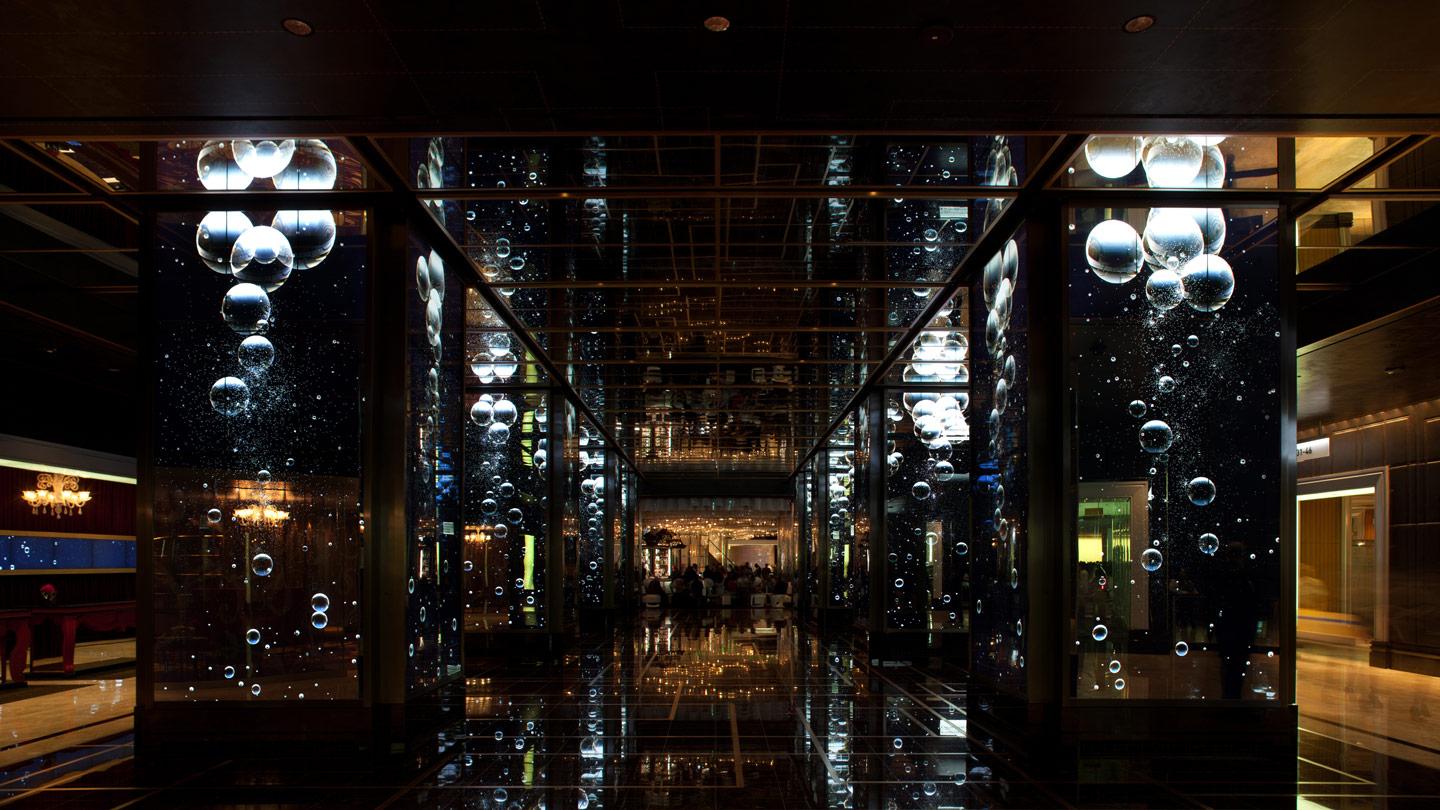 People go to Las Vegas for something they won't find at home.
In the lobby, the LAB at Rockwell Group created an immersive media experience. One video projection produced with choreographer Jerry Mitchell features dancers designed to respond to guests.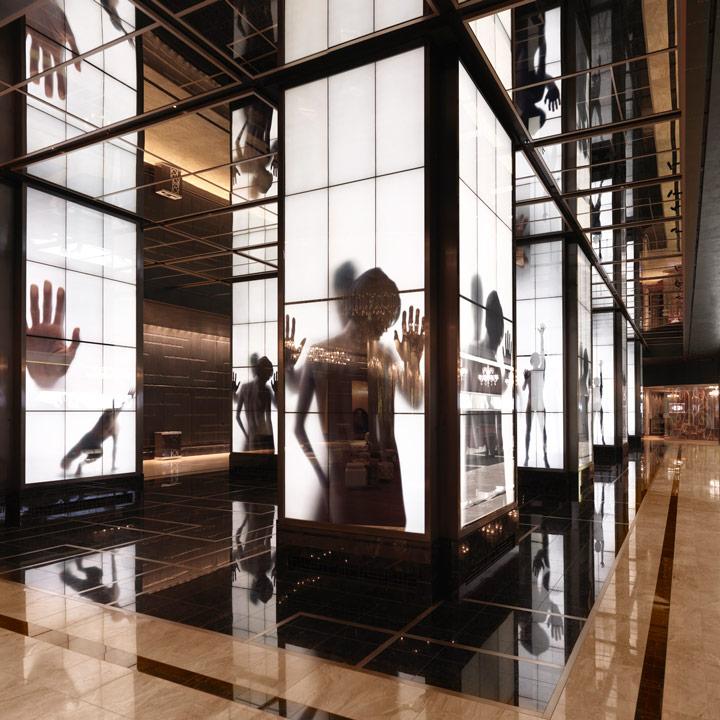 The Chandelier Bar is made of 21 miles of crystal-bead swags.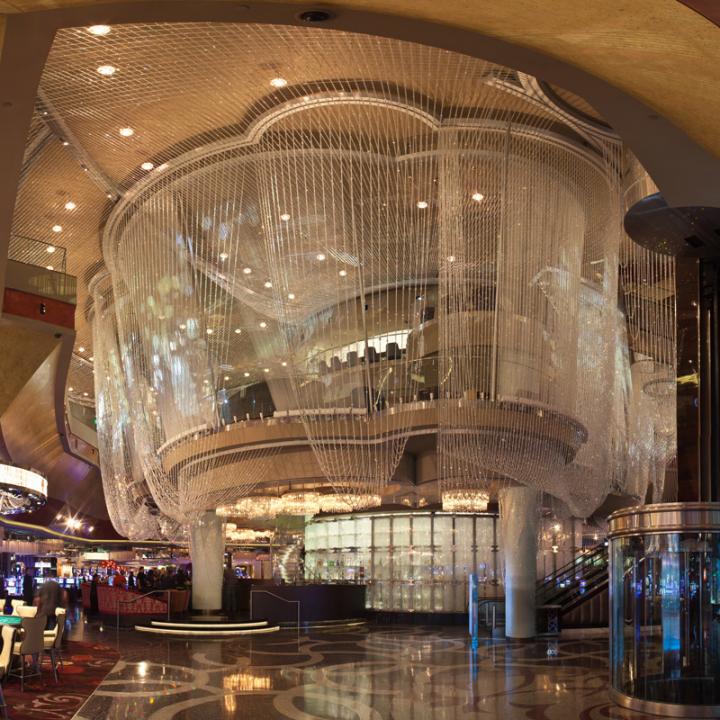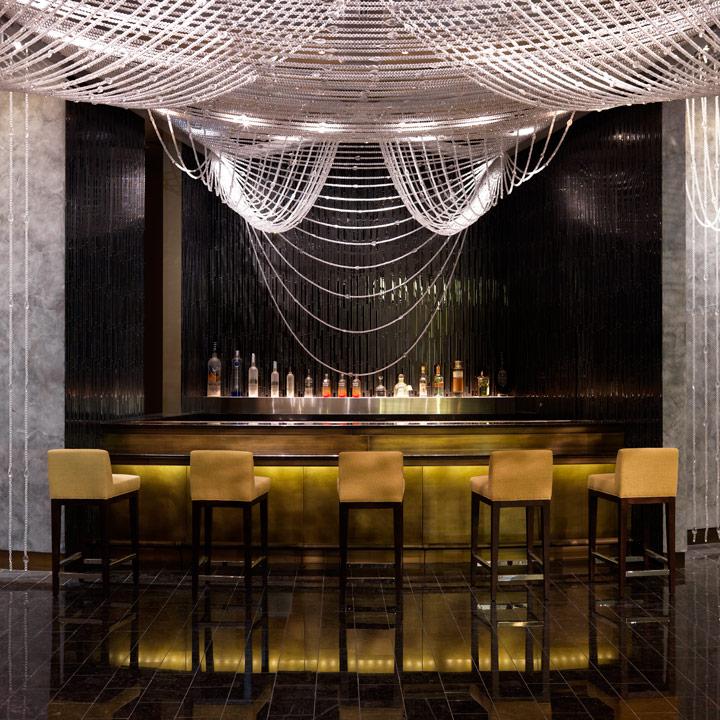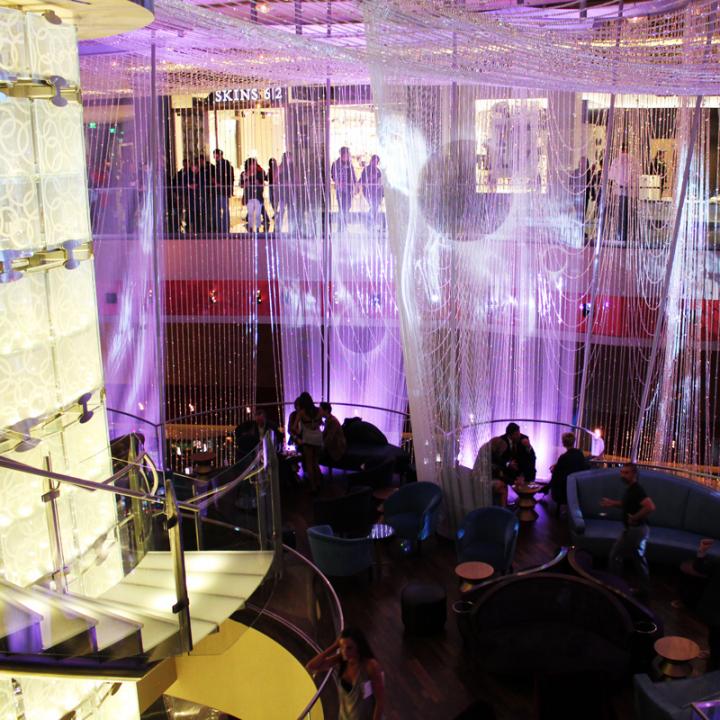 The Rockwell Group LAB used 22 projectors to program three digital installations.
Marquee is one of the largest nightclubs in the country.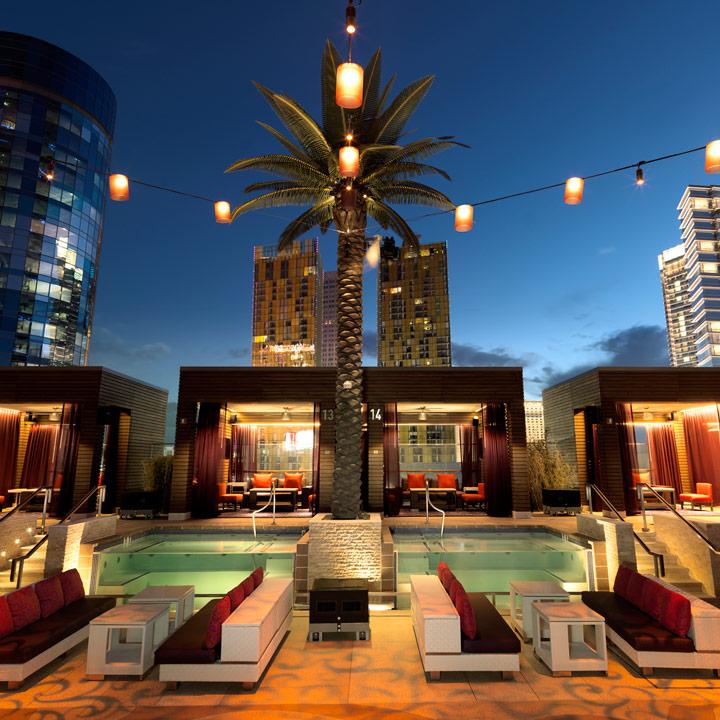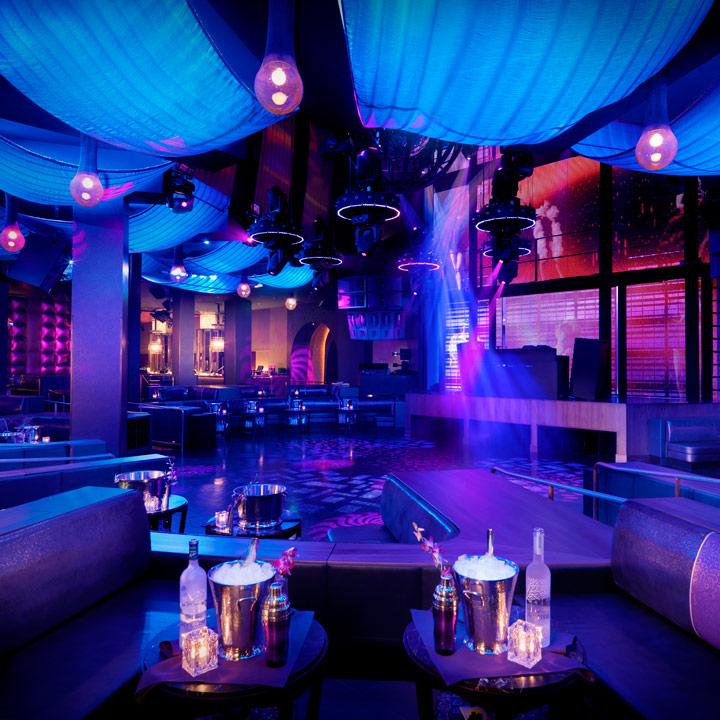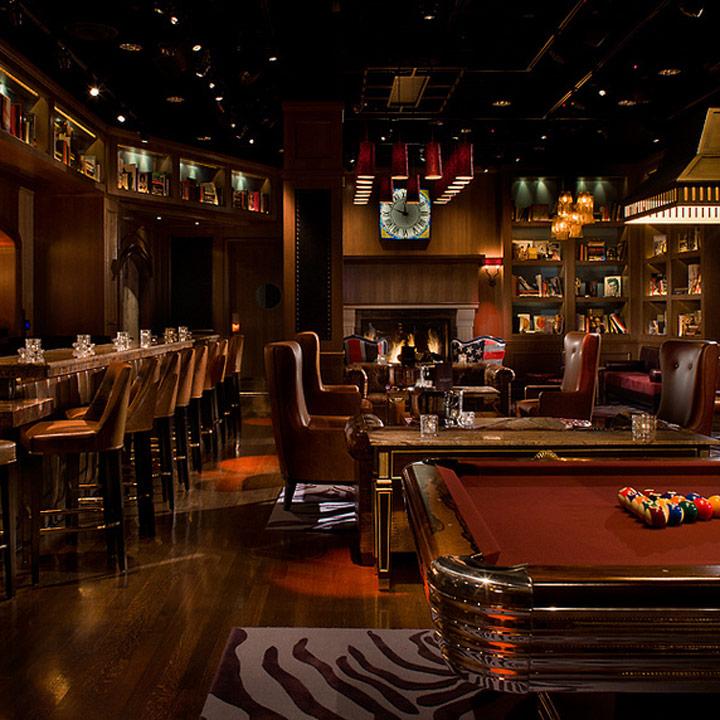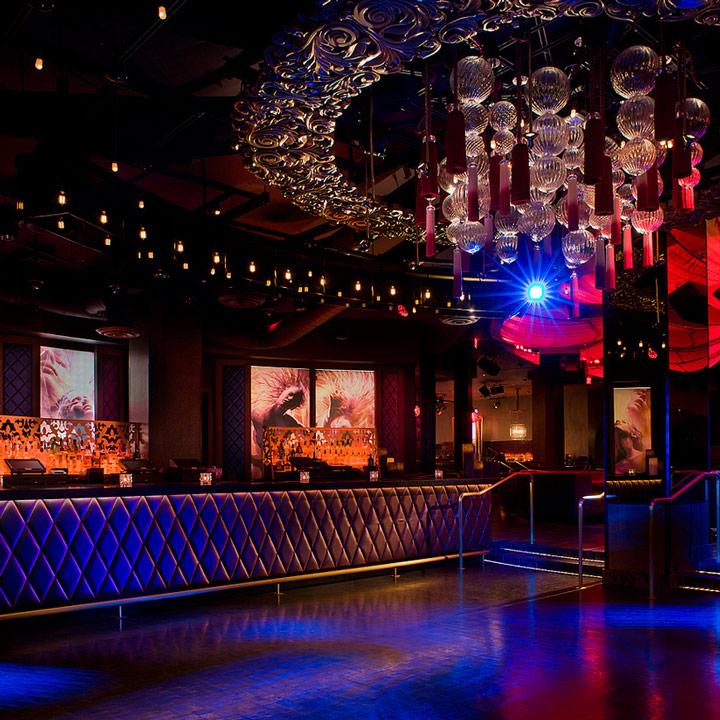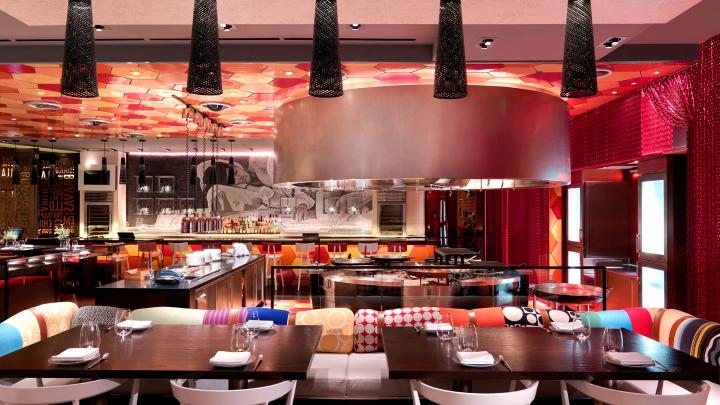 An experience of unexpected fusions of food, design, and art, Chef José Andrés's Jaleo reimagines authentic Spanish traditions with a twist.