Restaurant
Union Square Cafe is beloved for its quirky, comfortable charm and dishes featuring ingredients sourced from the nearby Union Square Greenmarket in Manhattan. When Danny Meyer's 30-year-old institution needed to move a few blocks away, he called on Rockwell Group to preserve the familiarity of the original restaurant, but imagine something brand new.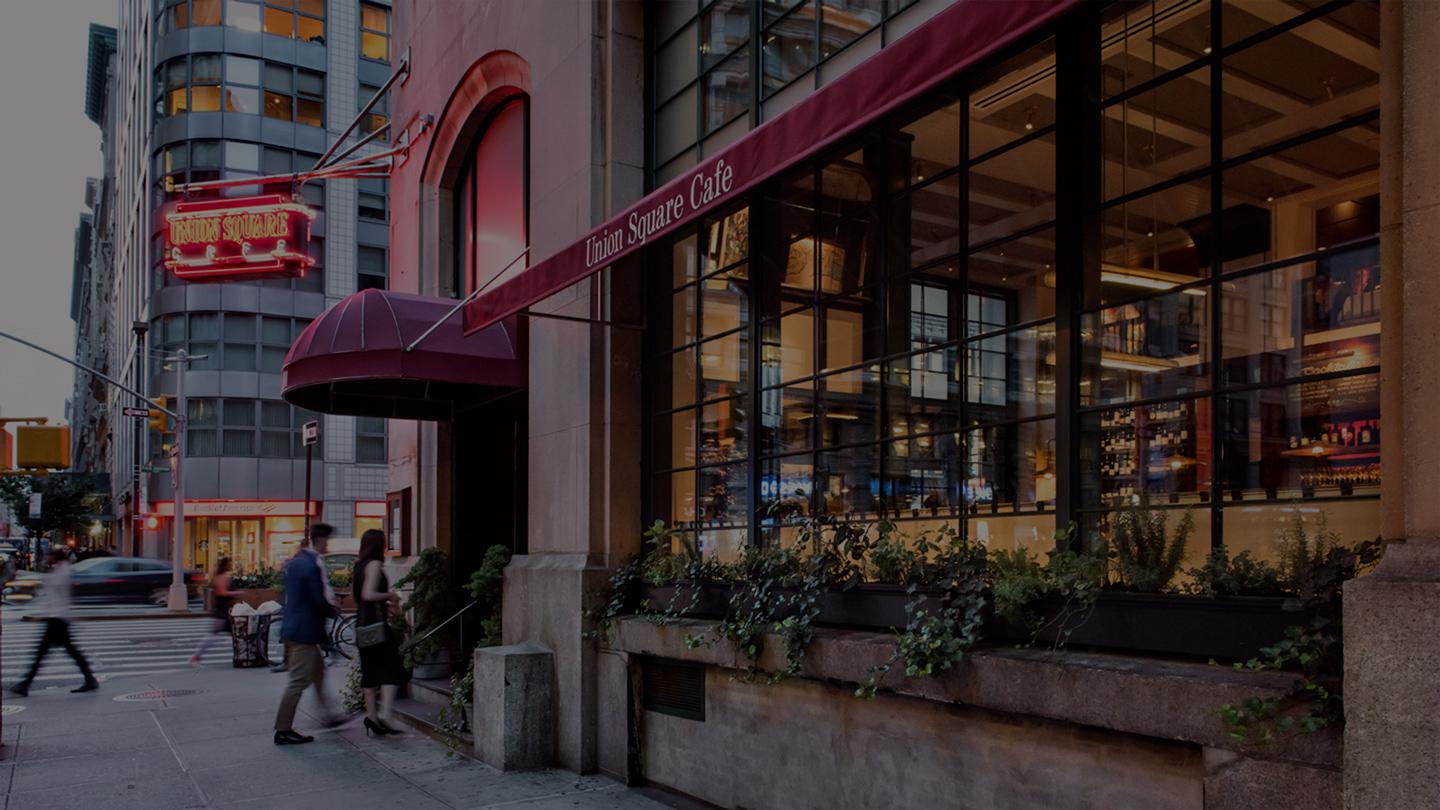 What if a cherished neighborhood institution could begin a new chapter?
The main dining room is warm and inviting, with a wide-plank cherry wood floor and green and white concrete tiles surrounding the bar area.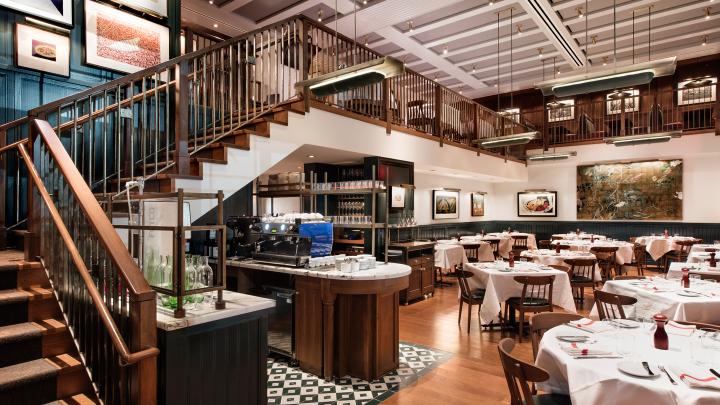 Where everyone knows your name.
---
Inspired by the old location, the new bar design includes a mahogany top, cherry and walnut front paneling, and an antique bronze inlay and green leather accent. Custom, spun metal pendant lights with a burnished copper finish come to same height as the original USC pendants.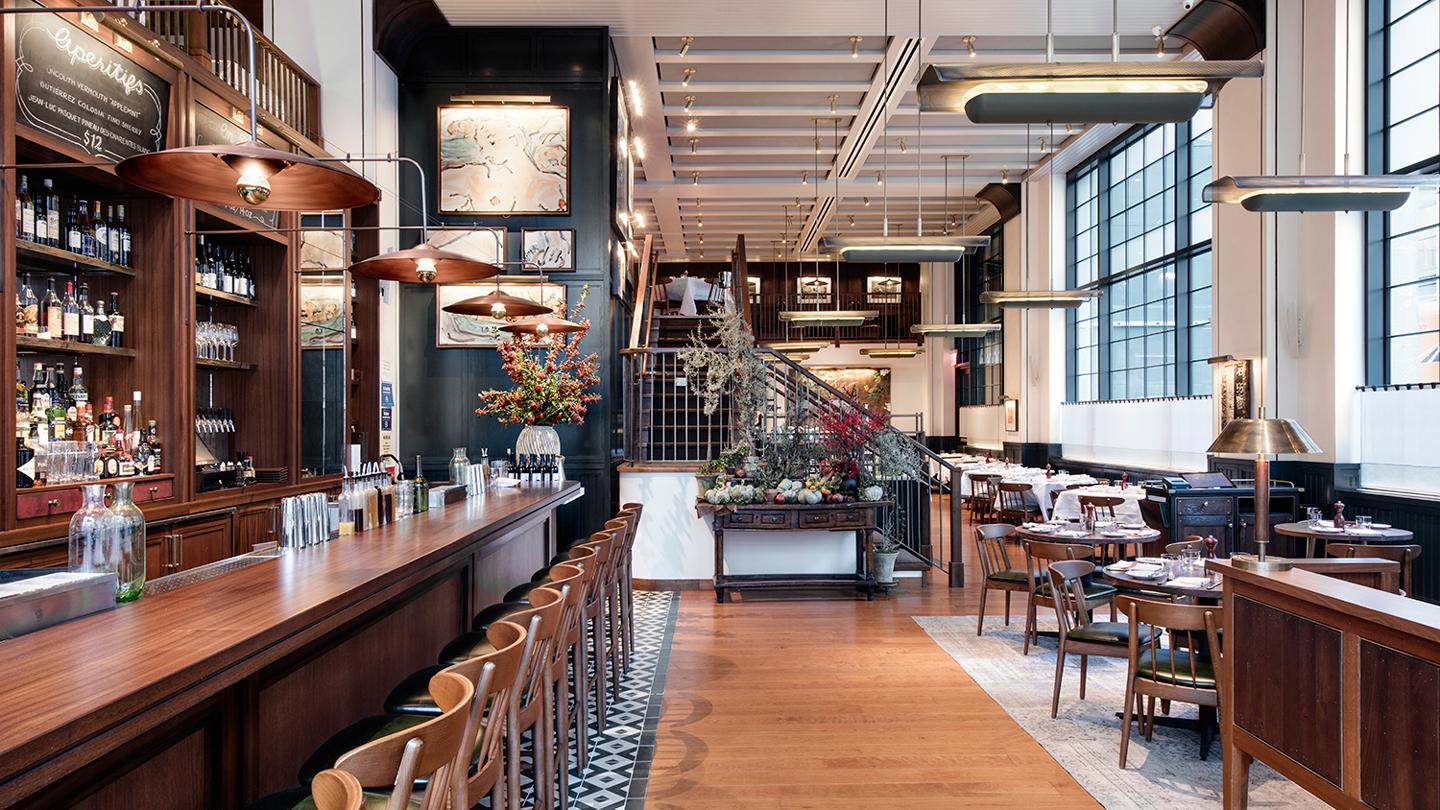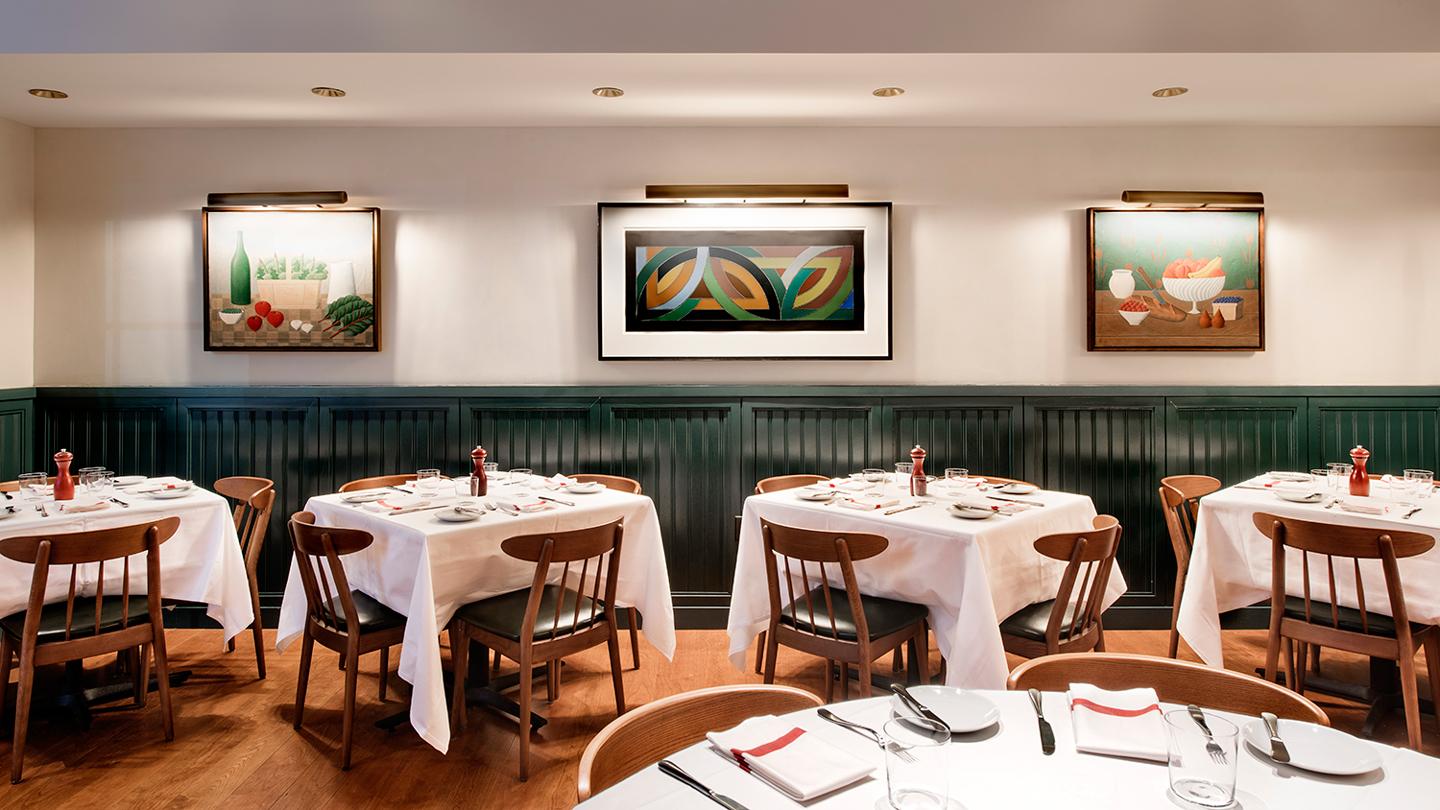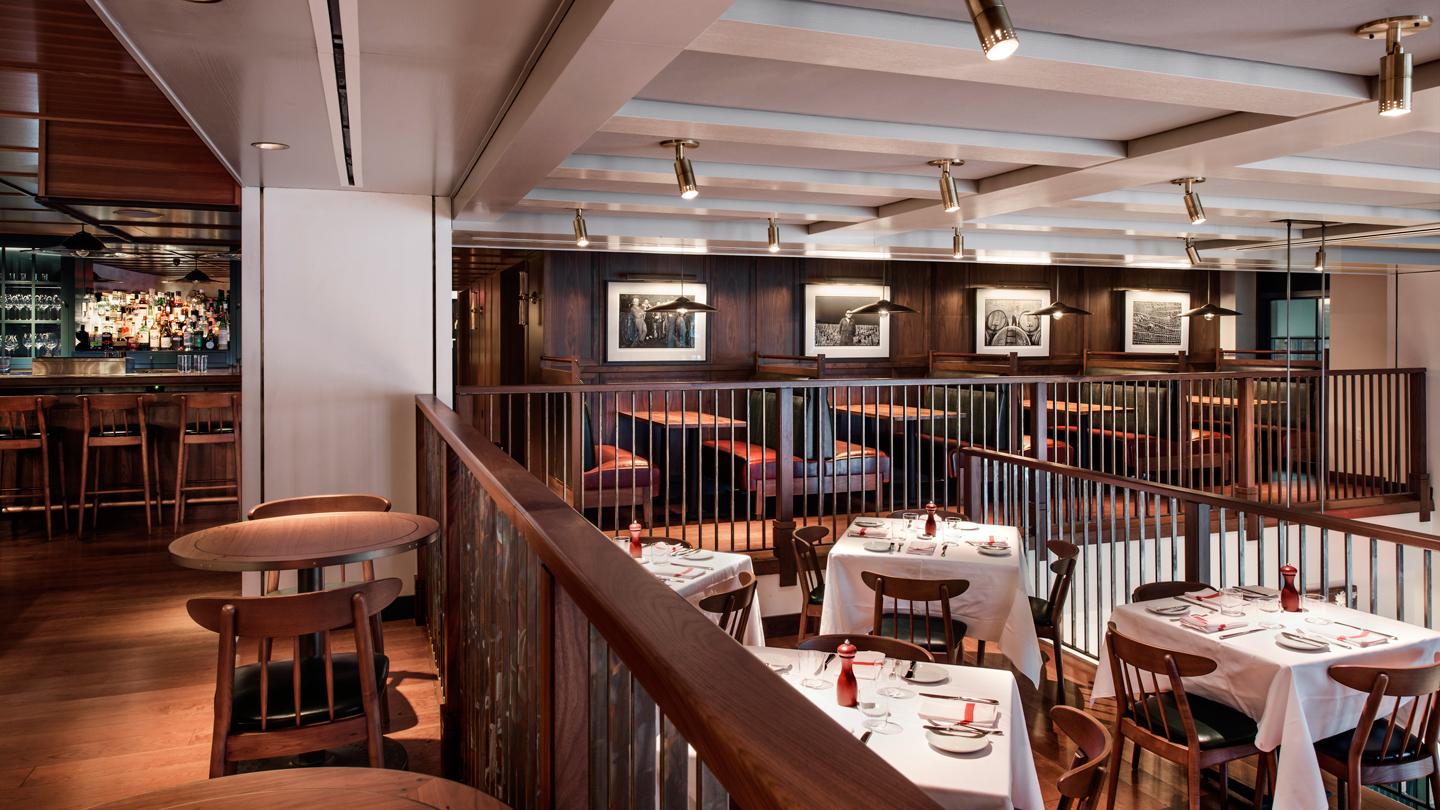 A smaller bar on the mezzanine level is an important artifact, incorporating a 12-foot length of the original USC bar and original glass pendant lights.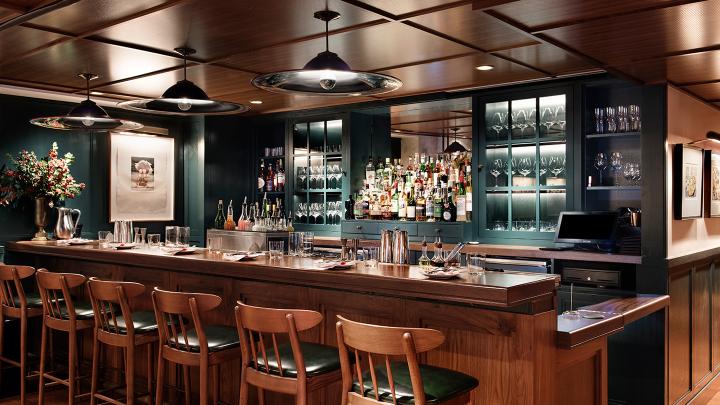 Just like the artwork, we reframed and rethought every moment and detail.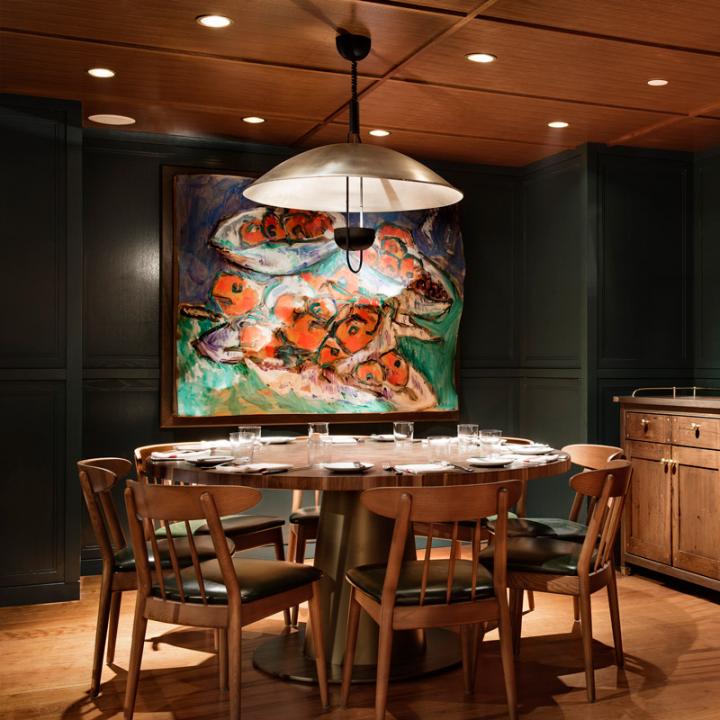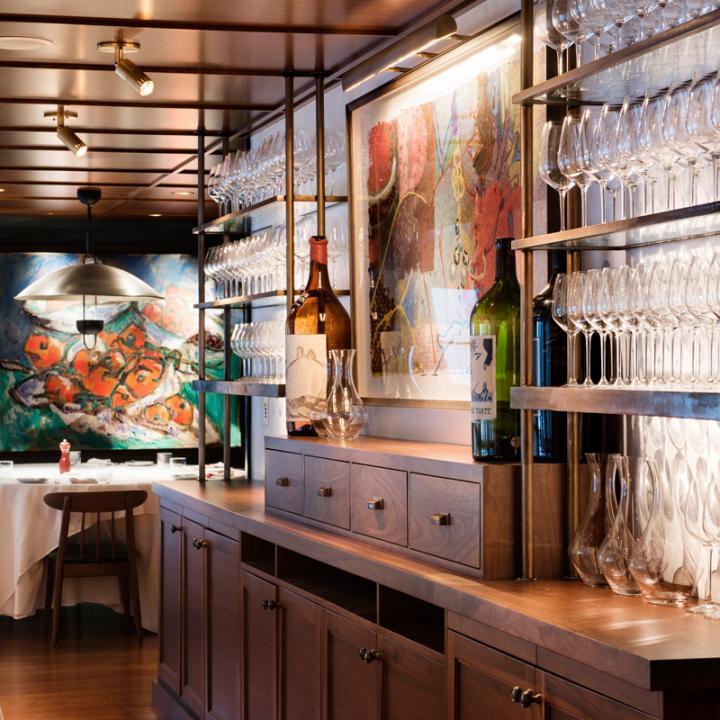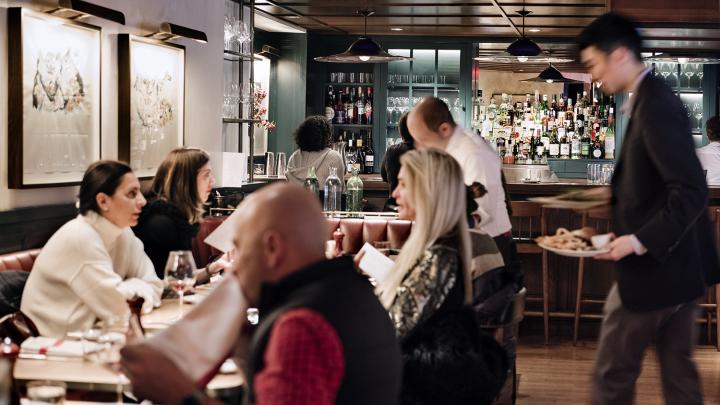 A kitchen on the mezzanine level helps ensure that meals arrive tableside for guests in the private dining room and wine room at the perfect temperature.