Workplace
A new headquarters celebrates the record company's history, its vast catalog of work, music making, and performance. Bright, contemporary, and concise work spaces span across the five-story main tower and an adjoining two-story office building that originally housed a Ford Model T assembly line. The contrast of old and new, hard and soft, and warm and cool materials creates a dynamic, future-forward home base for WMG's 800 employees.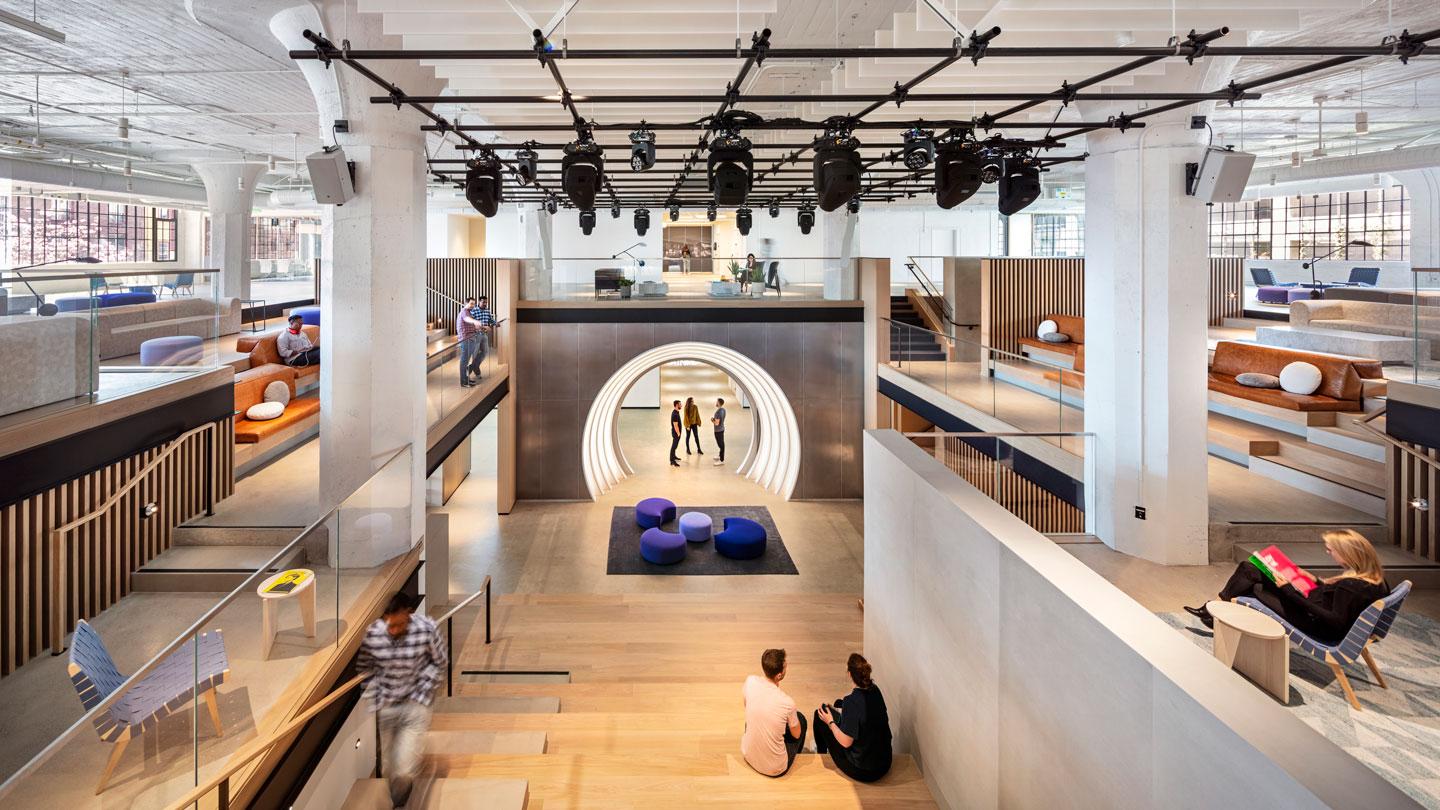 WMG is headquartered in a landmark Ford Factory building in Los Angeles's Arts District, built in 1912 to produce and showcase Model T's.
From showroom to showcase.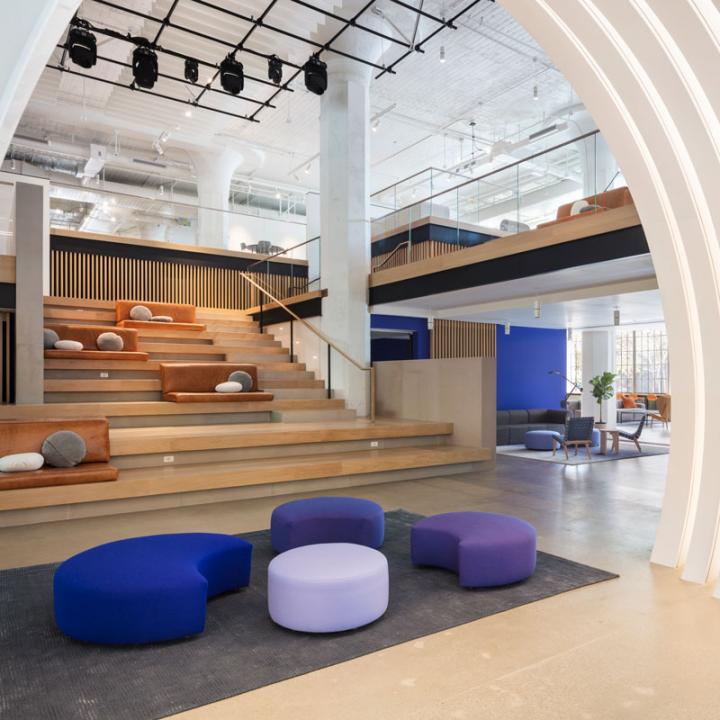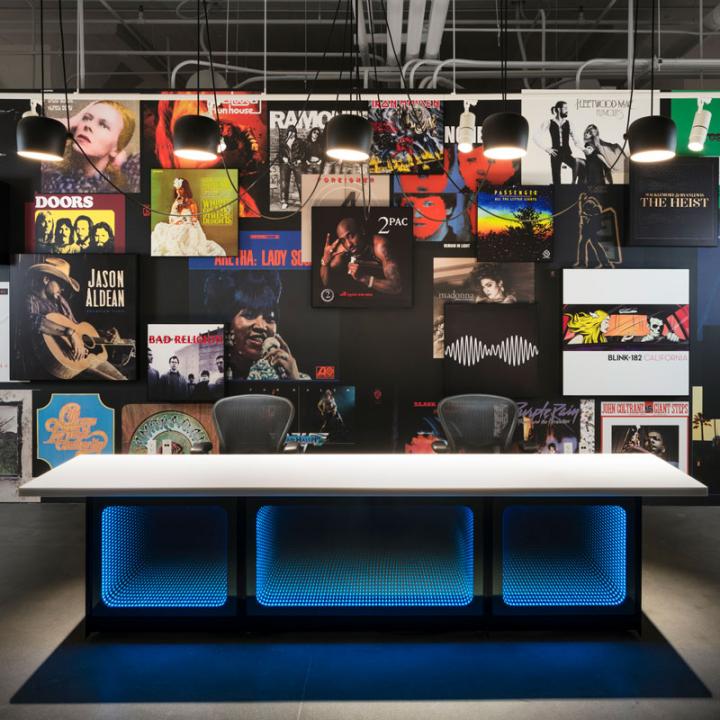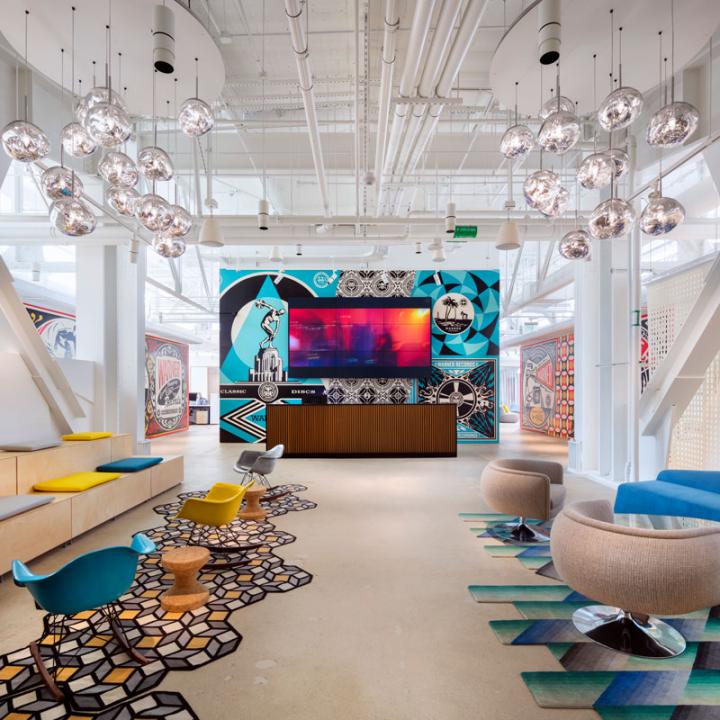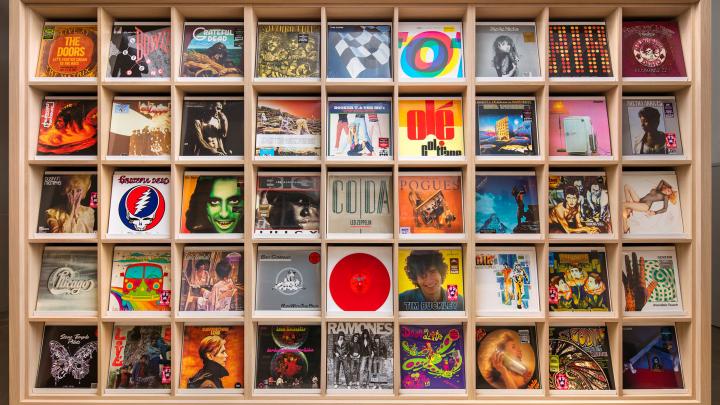 Center Stage is a two-tier, 250-seat flexible live performance space with wood bleacher-style seating as a showcase for WMG's extensive roster of recording artists.
Seven of WMG's recording and publishing groups (Warner Bros. Records, Warner/Chappell, Atlantic, ADA, WEA, and Rhino) occupy spaces that reflect their individual cultures, creating mini-communities within the building. While each space is unique, they all feature open floor plans, clear sightlines, and a variety of communal spaces.