Restaurant
A downtown-slash-tropical feel permeates this restaurant in Soho from Cedric Vongerichten and his wife Ochi. The couple serves food influenced by the cuisine of Indonesia, where Ochi is from, with a modern, French flair. We gave the existing white brick walls of the narrow, linear space a milky wash, and added wood floors, rustic teak paneling, amber glass, and accents of oxidized copper, batik screens, and authentic carved wood pieces from Indonesia.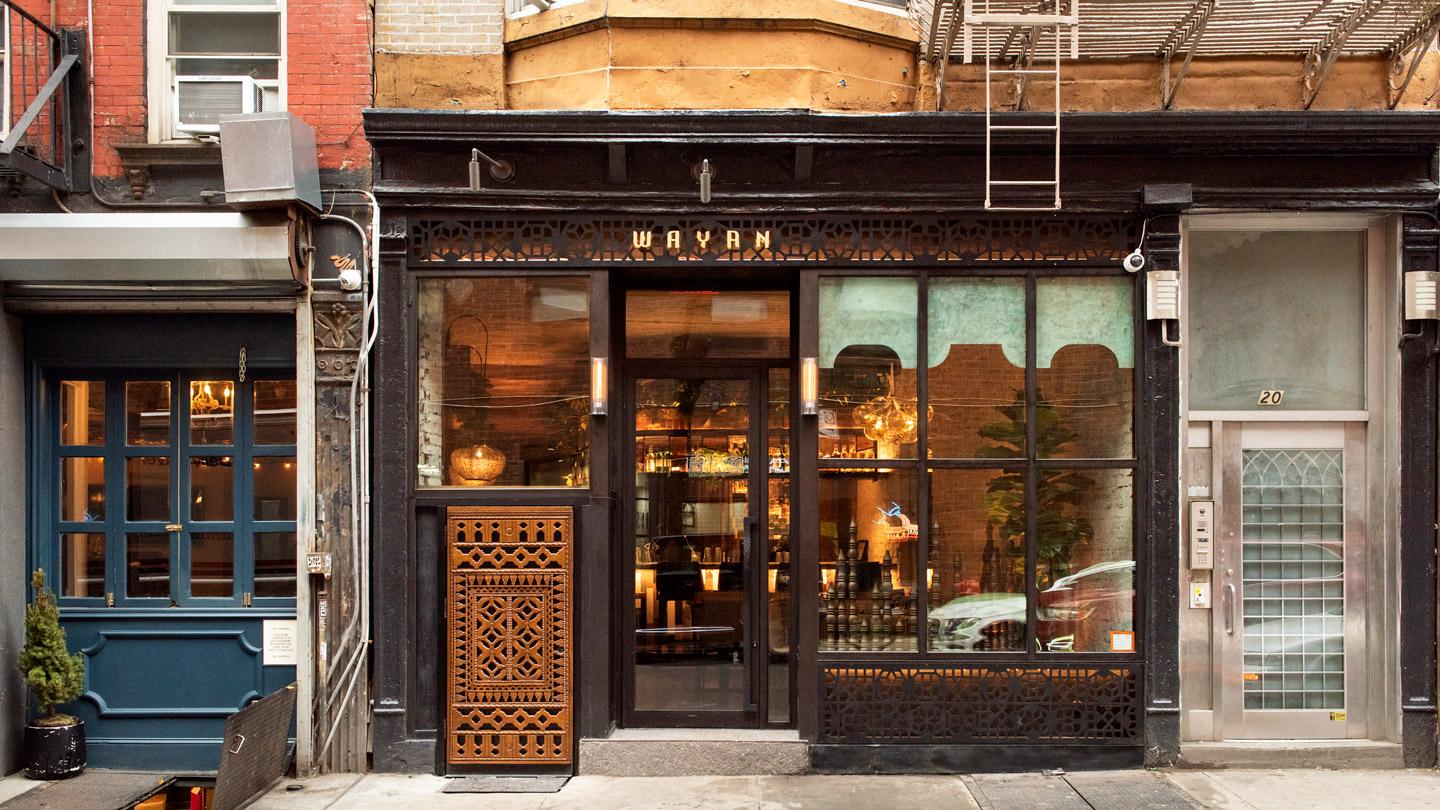 The restaurant's entry facade features oxidized copper glazing, laser cut batik screen detailing, and an authentic Indonesian wood service door.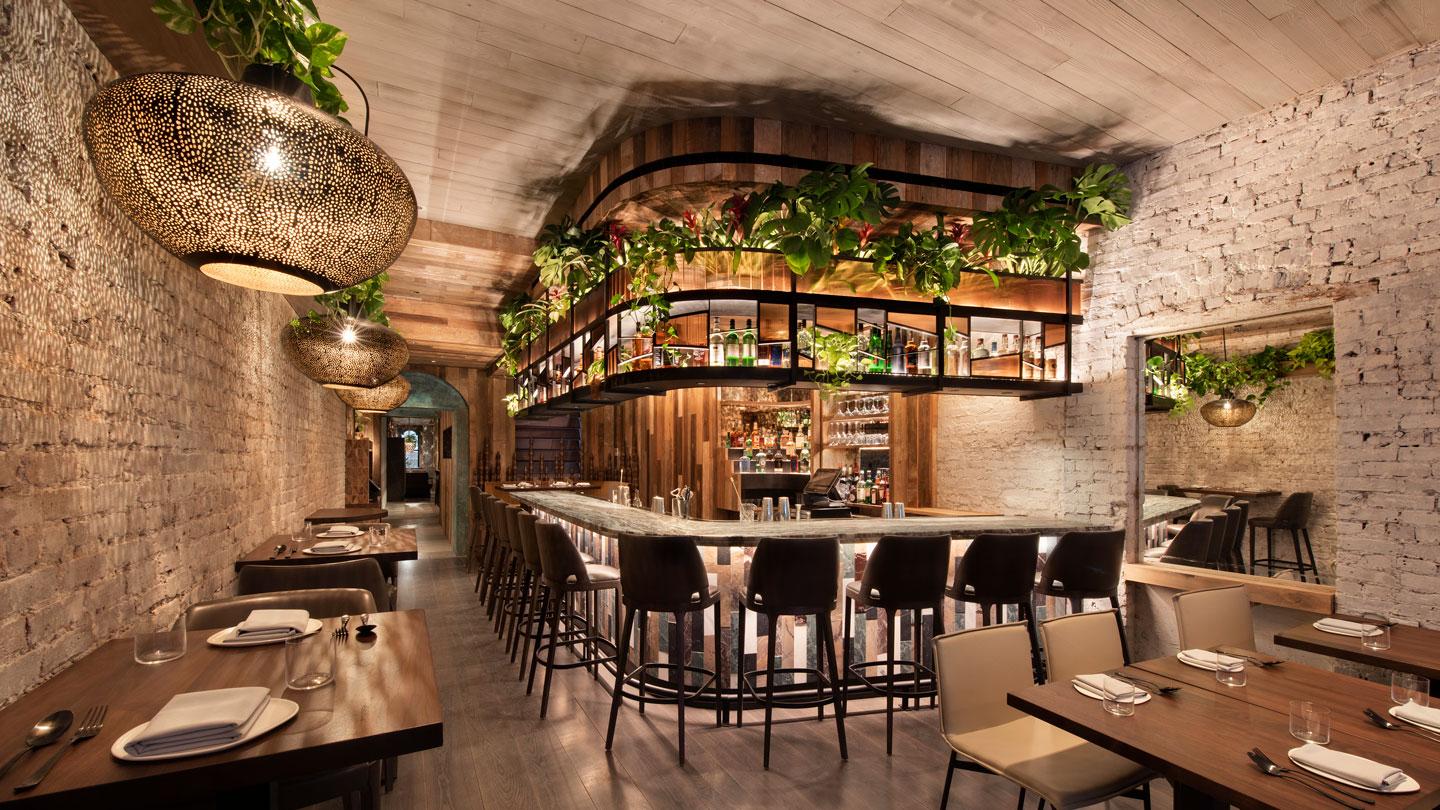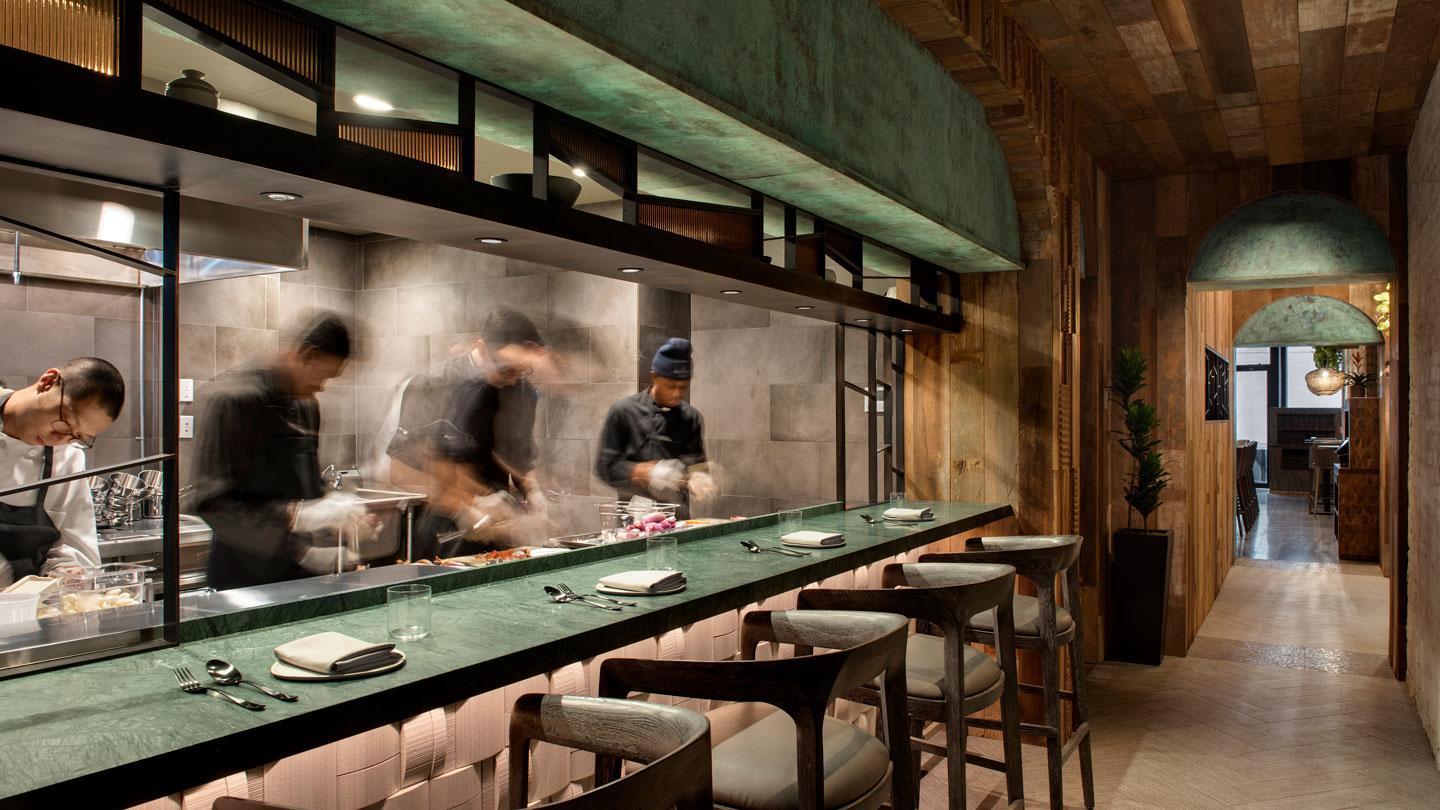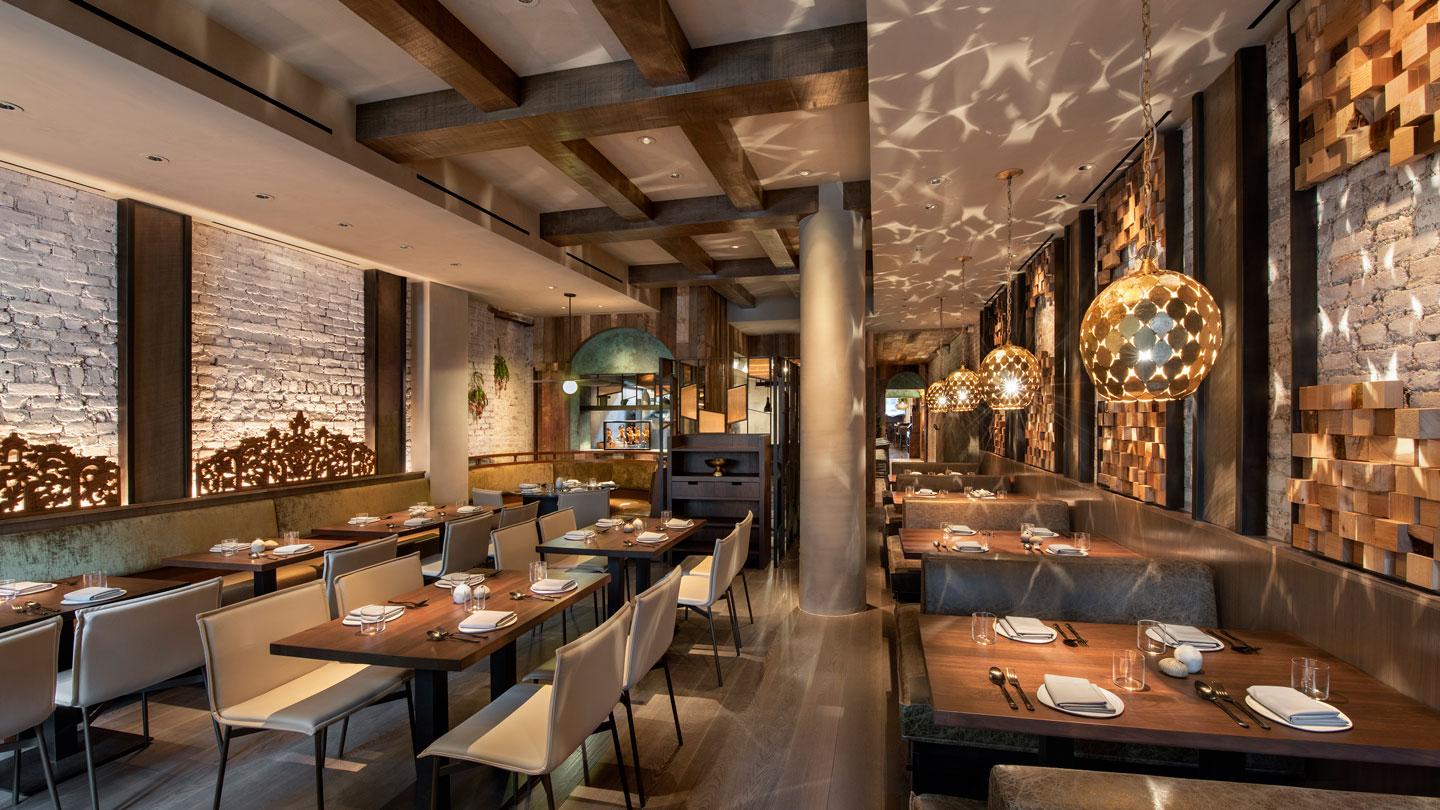 The whitewashed brick walls of the moodier rear dining room are accented with carved wood pieces from Indonesia. A custom banquette at the window adds visual interest from the street.