announcement
After a great public response to our DineOut NYC pilot program at six restaurants across the five boroughs, David Rockwell and long-time friend Melba Wilson, Owner of Melba's Restaurant in Harlem and President of the NYC Hospitality Alliance, are expanding DineOut for safe, outdoor dining in neighborhoods deeply impacted by COVID-19.
Thanks to the support of Moët Hennessy as a Founding National Partner and Resy and America Express as a Founding New York City Partner, we launched DineOut Mott Street—Chinatown's unofficial "Main Street." This full-block closure between Mosco and Worth Streets creates new public space for up to 120 residents and guests to gather simultaneously, and at a safe distance.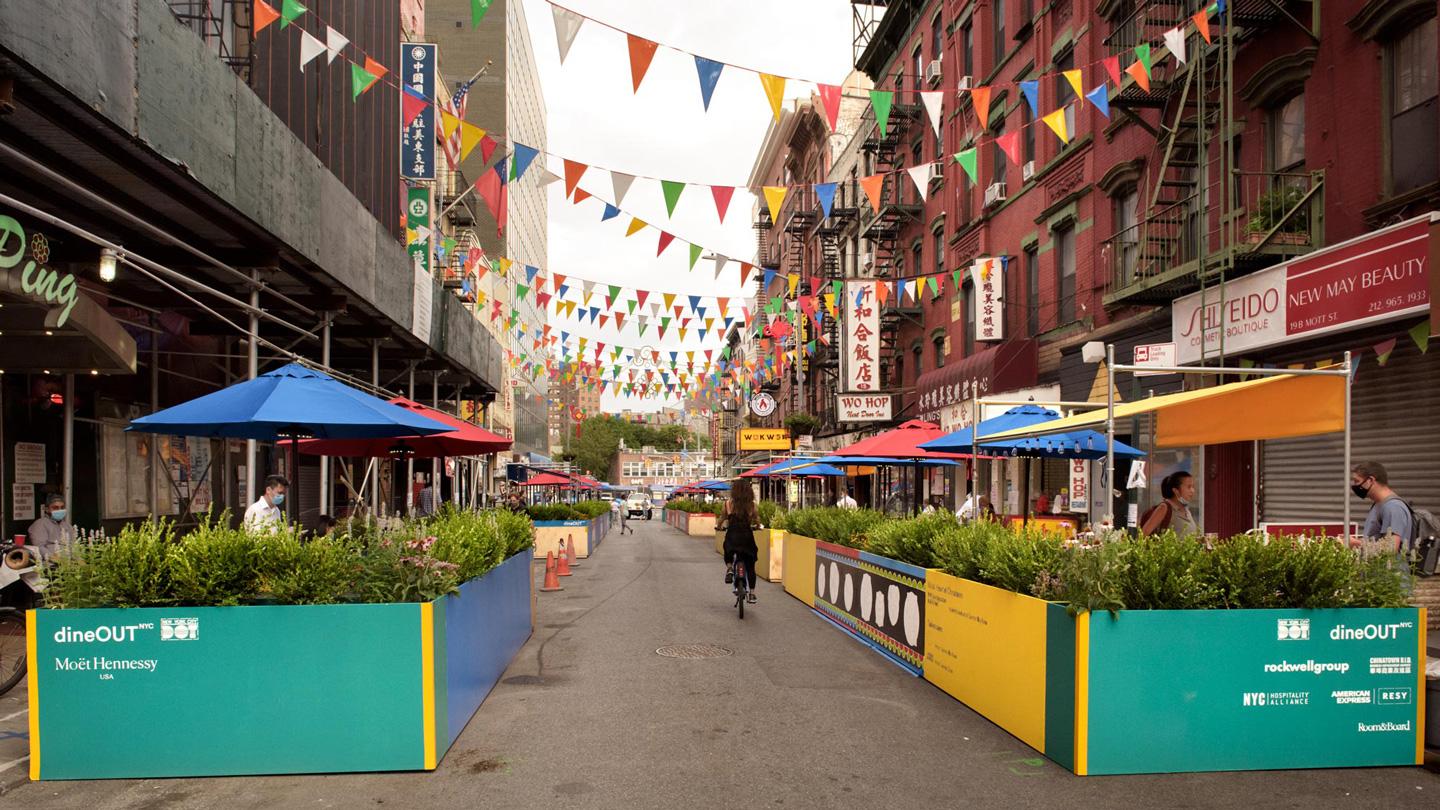 Our flexible, adjustable dining environment allows for the block to be closed to car traffic from Friday–Sunday. Colorful, covered dining pavilions line the street, featuring banquettes for groups of five. Tall planters filled with lush greenery separate guests from passersby and traffic. Custom-designed, curved plexiglass partitions help further divide freestanding tables and chairs between the pavilions.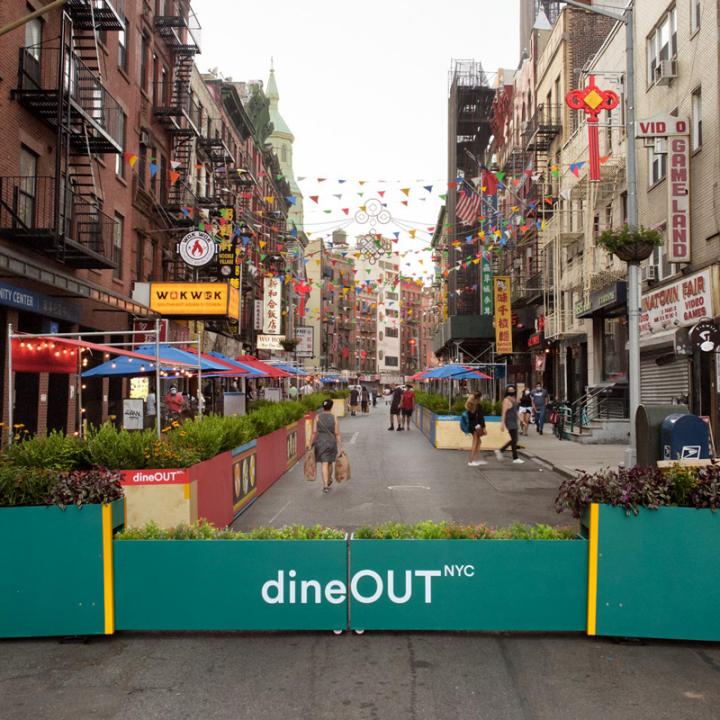 Open Streets
---
This marks the first time in the City's history—aside from street fairs—that the D.O.T. is closing streets to expand the pedestrian and dining zone into areas that are normally utilized for driving.
Recreating the communal nature of a restaurant in a safe setting, the dining partitions allow couples and small groups to it closer together without the risk of exposure to one another.
Art along the street celebrates dim sum and draws on Chinatown's culinary heritage and culture.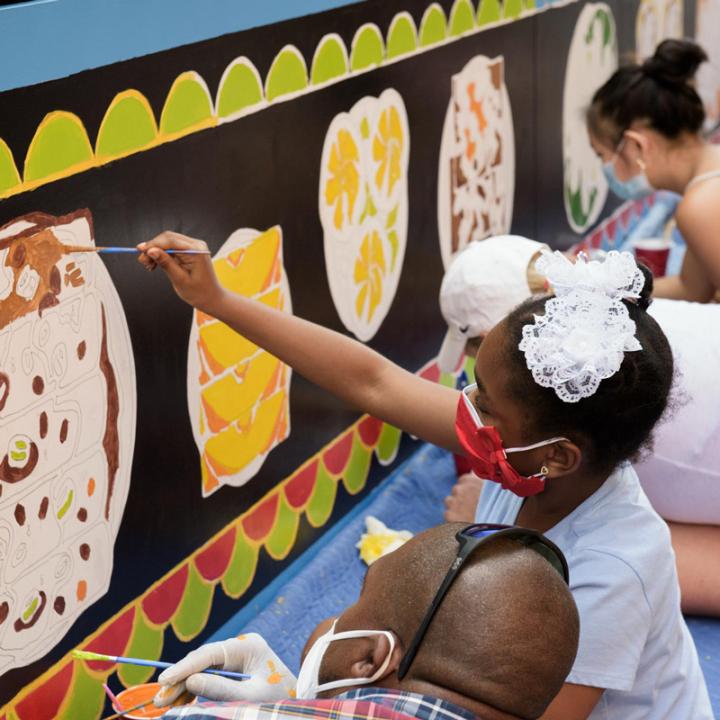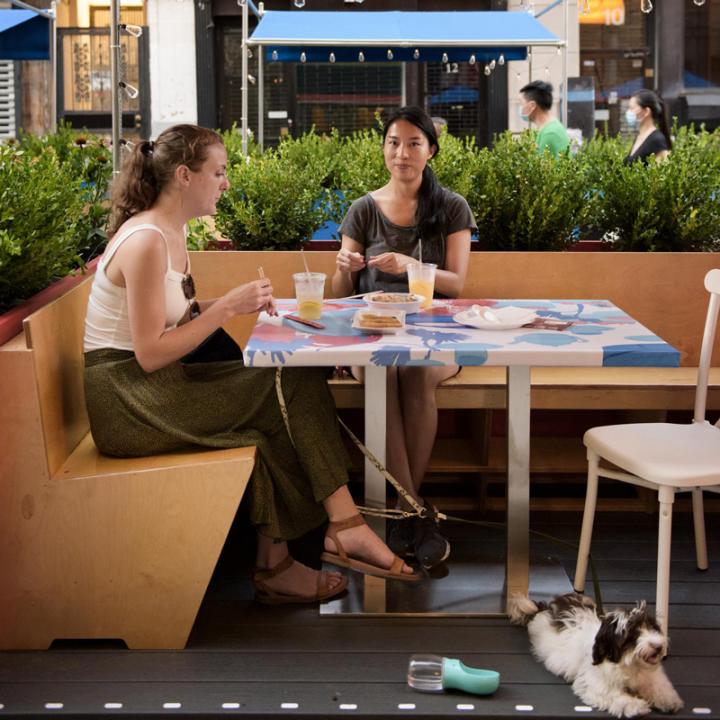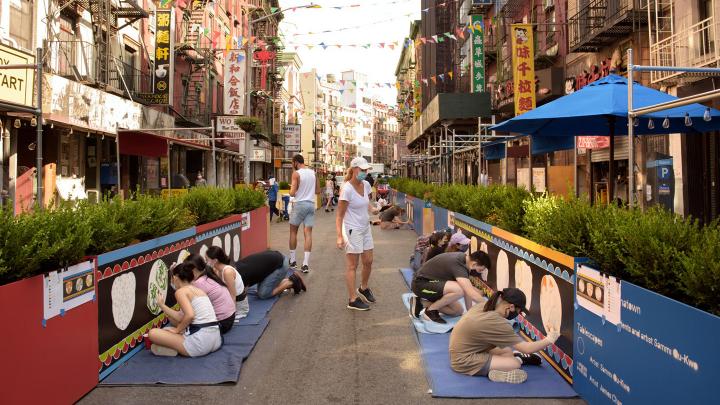 We're thrilled to collaborate with the artist Sammi Qu-Kwok, working with students from Transfiguration School, on the murals.
We're grateful to our DineOut Partners:
Founding National Partner: Moët Hennessy
Founding New York City Partner: Resy and American Express
Additional support provided by: The Pershing Square Foundation; Daniel Stern, the co-founder of Reservoir Capital Group; Lizzie and Jonathan Tisch; and Nina and Tim Zagat.
Furniture: Room & Board