announcement
January 1st marked the grand opening of the 225,000-square-foot Moynihan Train Hall in the heart of Midtown Manhattan. The $1.6 billion project transformed the more than 100-year-old James A. Farley Building into a world-class transportation hub designed by SOM that increases the existing Penn Station rail complex's concourse space—across 8th Avenue—by 50 percent.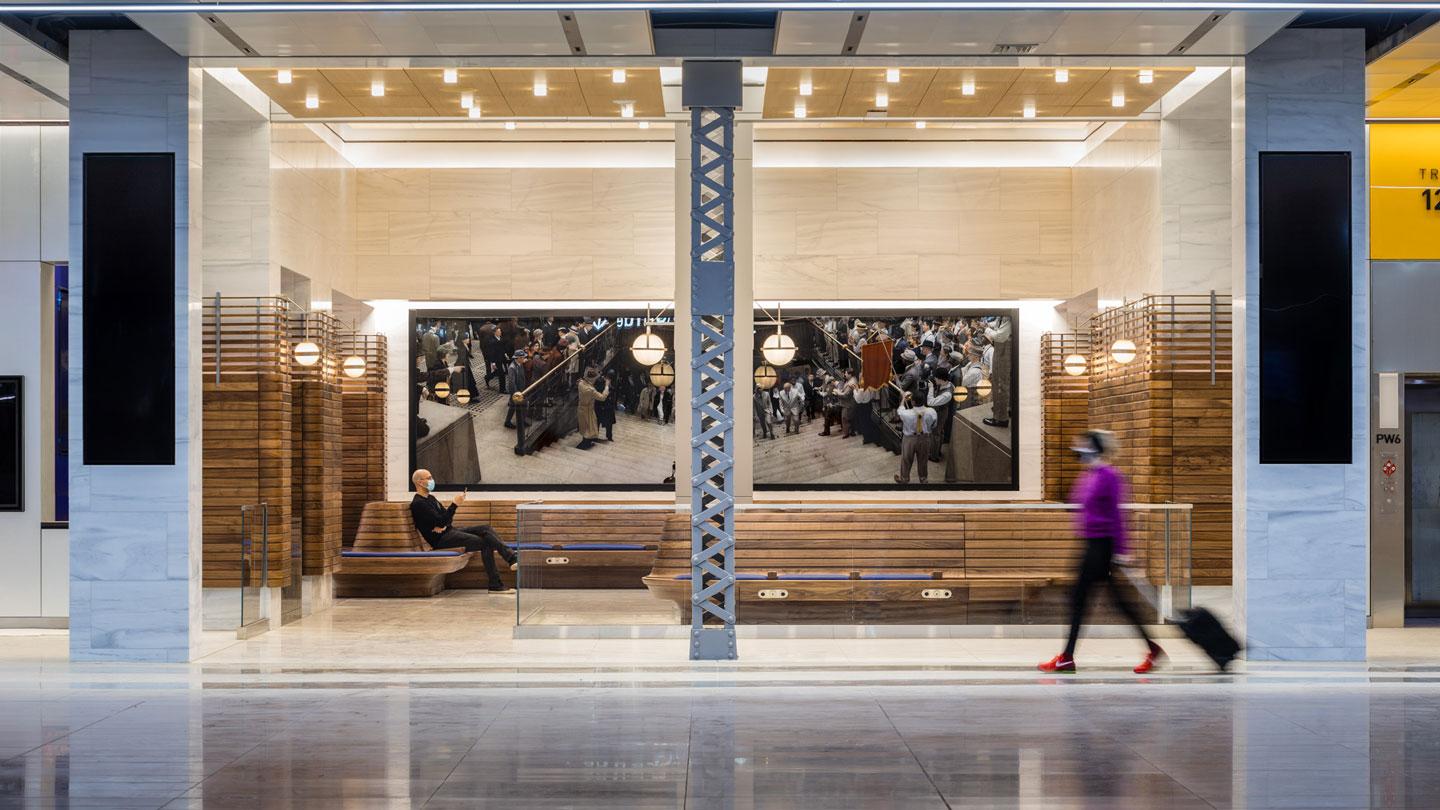 Rockwell Group designed Amtrak's and LIRR's Ticketed Waiting Room and our concept was inspired by the grandeur and glamour of classic train stations, including the original McKim, Mead and White Penn Station, and their soaring, light-filled concourses, arched openings, and signature fixtures.
We brought a sense of warmth and luxury to the waiting area with wood and upholstery.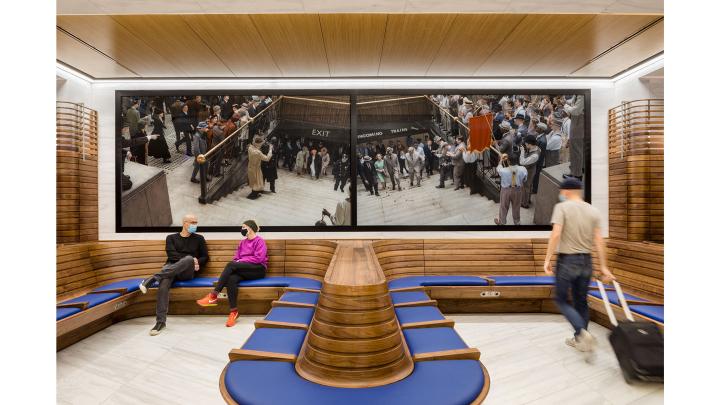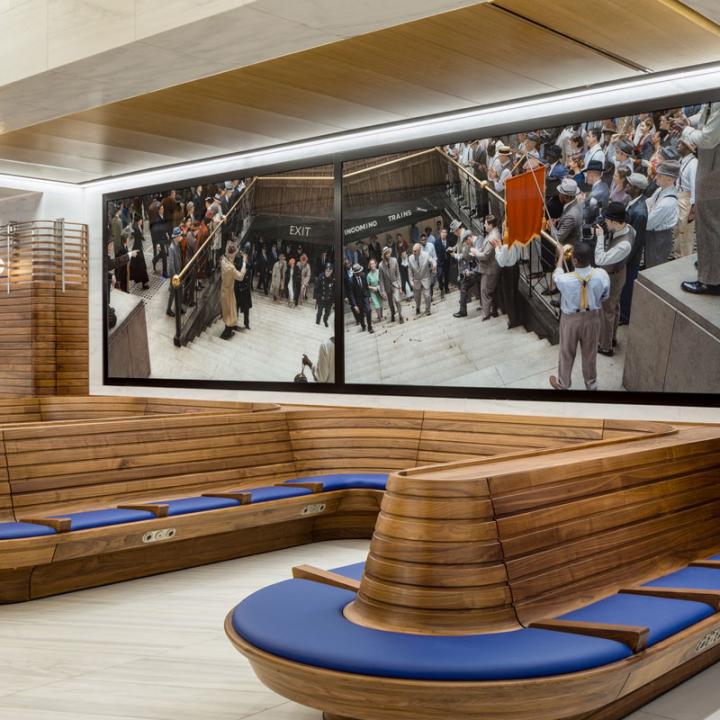 Artist Stan Douglas created nine photographic panels in the waiting room that reconstruct significant but little-known moments spanning Penn Station's half-century lifespan, standing as vivid evocations of the city's forgotten history.
With a cinematic quality, each scene revives history in uncanny detail, revealing this architectural landmark as a grand theater for the millions of human dramas that animate civic spaces and endow them with meaning.
---
Artwork:
Stan Douglas
22 April 1924 and 7 August 1934, from Penn Station's Half Century, 2020
Ceramic ink on glass. Photographic panels from Penn Station's Half Century
Commissioned by Empire State Development in partnership with Public Art Fund for Moynihan Train Hall
©Stan Douglas. Courtesy of the artist, Victoria Miro and David Zwirner.
Photo: Nicholas Knight, courtesy Empire State Development and Public Art Fund, NY