announcement
To celebrate the Smithsonian Institution's 175th anniversary, the Institution is launching an exhibition titled "FUTURES" on November 20, 2021. Located at the historic Arts & Industries Building (AIB) in Washington, D.C., the exhibition is is the Smithsonian's first major building-wide exploration of the future and will temporarily reopen the Smithsonian's oldest museum for the first time in nearly two decades.
Rockwell Group partnered with the Smithsonian on a cohesive overall guest experience, interior design, exhibition design, wayfinding, and experiential graphics, and technology installations—a total of approximately 32,000 square feet of ground floor exhibition space in the four main halls off the AIB's central rotunda. LAB at Rockwell Group is creating a touch-free digital ecosystem sponsored by SoftBank that will enhance the storytelling experience for visitors.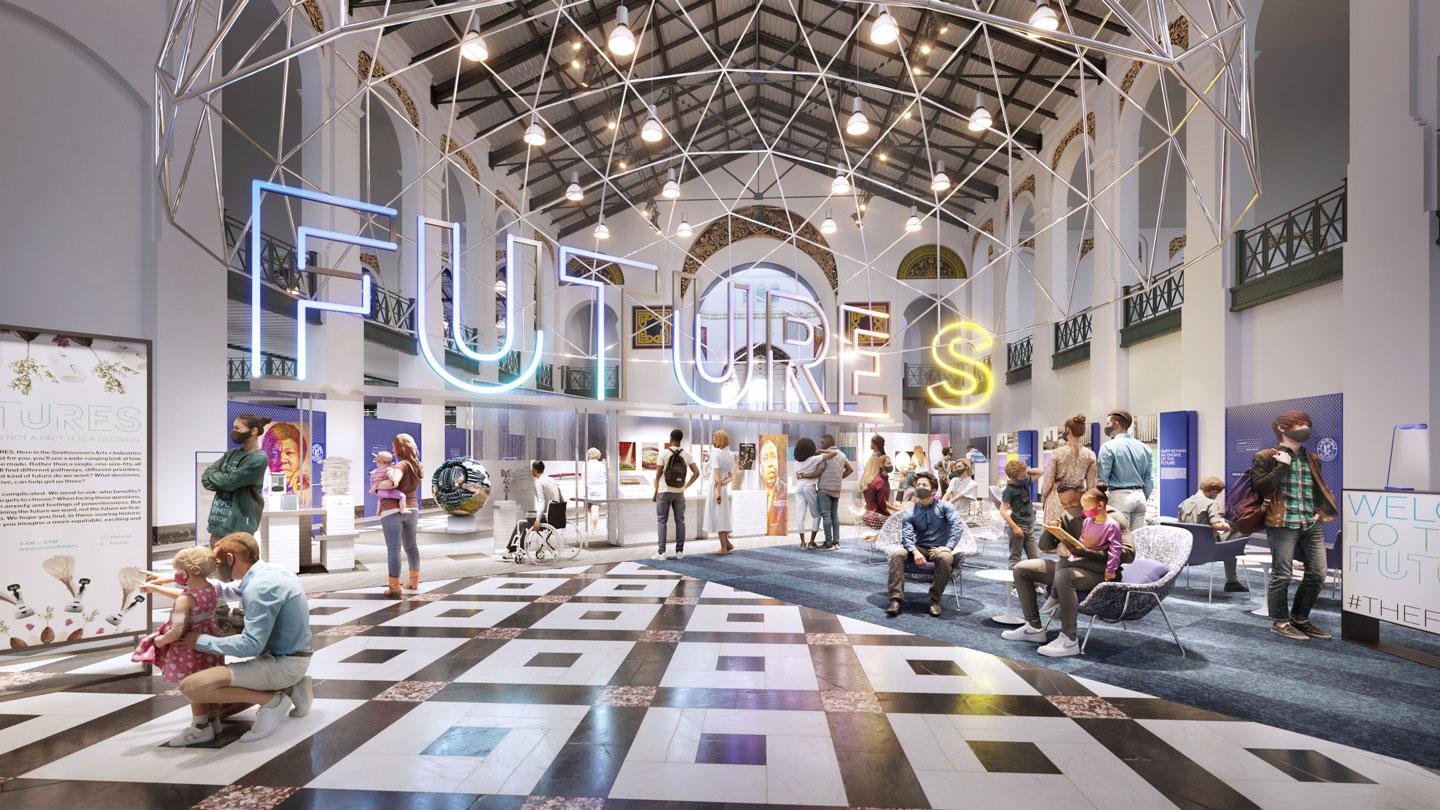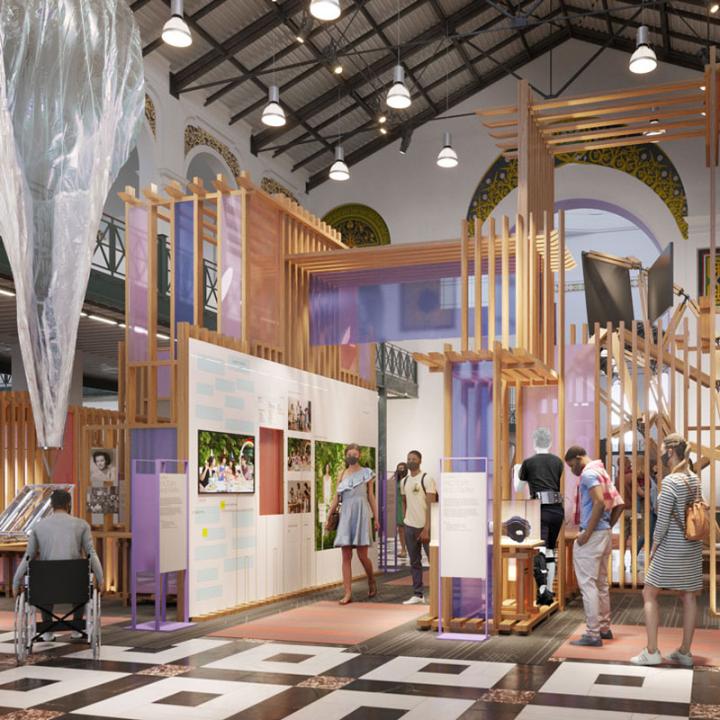 "FUTURES seeks to find hope in our unique ability to spark change & shape the future together."
The part-exhibition, part-festival will celebrate the Smithsonian's 175th anniversary with more than 150 awe-inspiring objects, ideas, prototypes and installations that fuse art, technology, design and history to help visitors imagine many possible futures on the horizon.
Learn more here.