announcement
To celebrate the Smithsonian Institution's 175th anniversary, the Institution is launching an exhibition titled FUTURES this November 2021. Located at the 1881 Arts & Industries Building (AIB) in Washington, D.C., the exhibition is a preview of the future-oriented, dynamic content that the AIB will host after the building's renovation: A prototype for the building's next big chapter and its first major exhibition in 20 years.
Rockwell Group partnered with the Smithsonian on a cohesive overall guest experience, interior design, exhibition design, wayfinding, and experiential graphics, and technology installations—a total of approximately 32,000 square feet of ground floor exhibition space in the four main halls off the AIB's central rotunda. LAB at Rockwell Group is creating a touch-free digital ecosystem sponsored by SoftBank that will enhance the storytelling experience for visitors.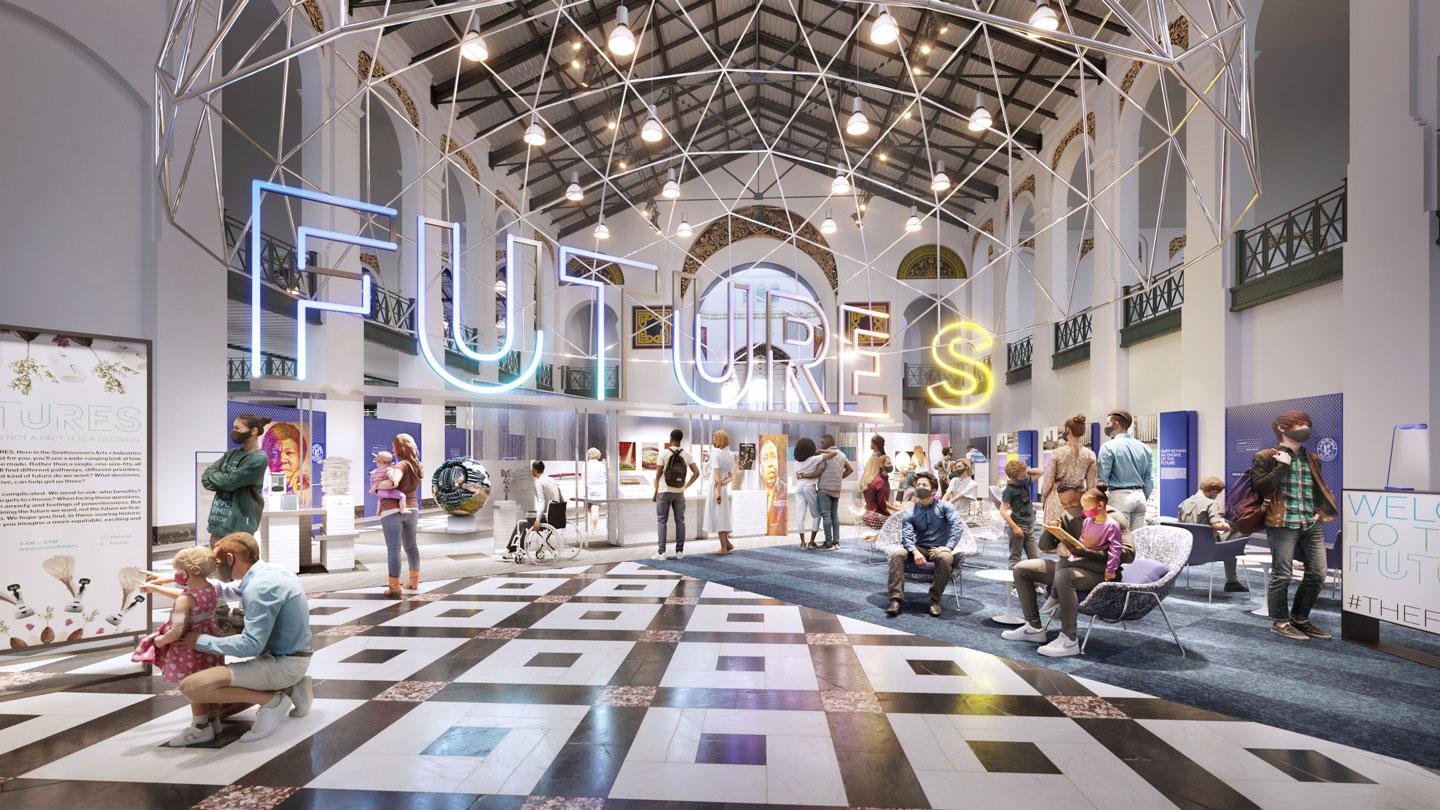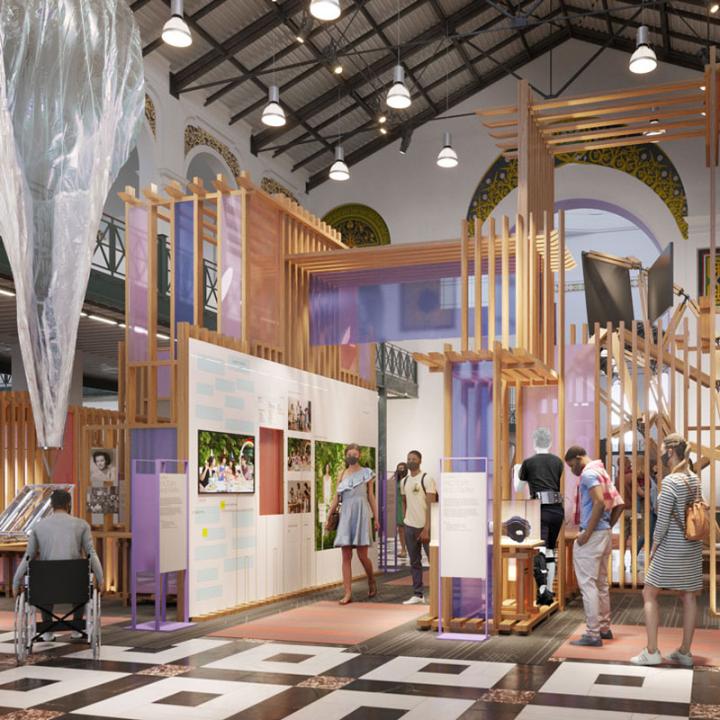 "FUTURES seeks to find hope in our unique ability to spark change & shape the future together."
Past future-making artifacts sit in conversation with contemporary objects, drawing together questions that address both the hopeful and the ambiguous nature of future-casting. Rather than attempt prediction for what will be, FUTURES invites artists and designers to respond to these values and collection objects to help imagine the many possibilities that could be.
Walkable "cabinets of curiosity" encourage a non-linear experience.