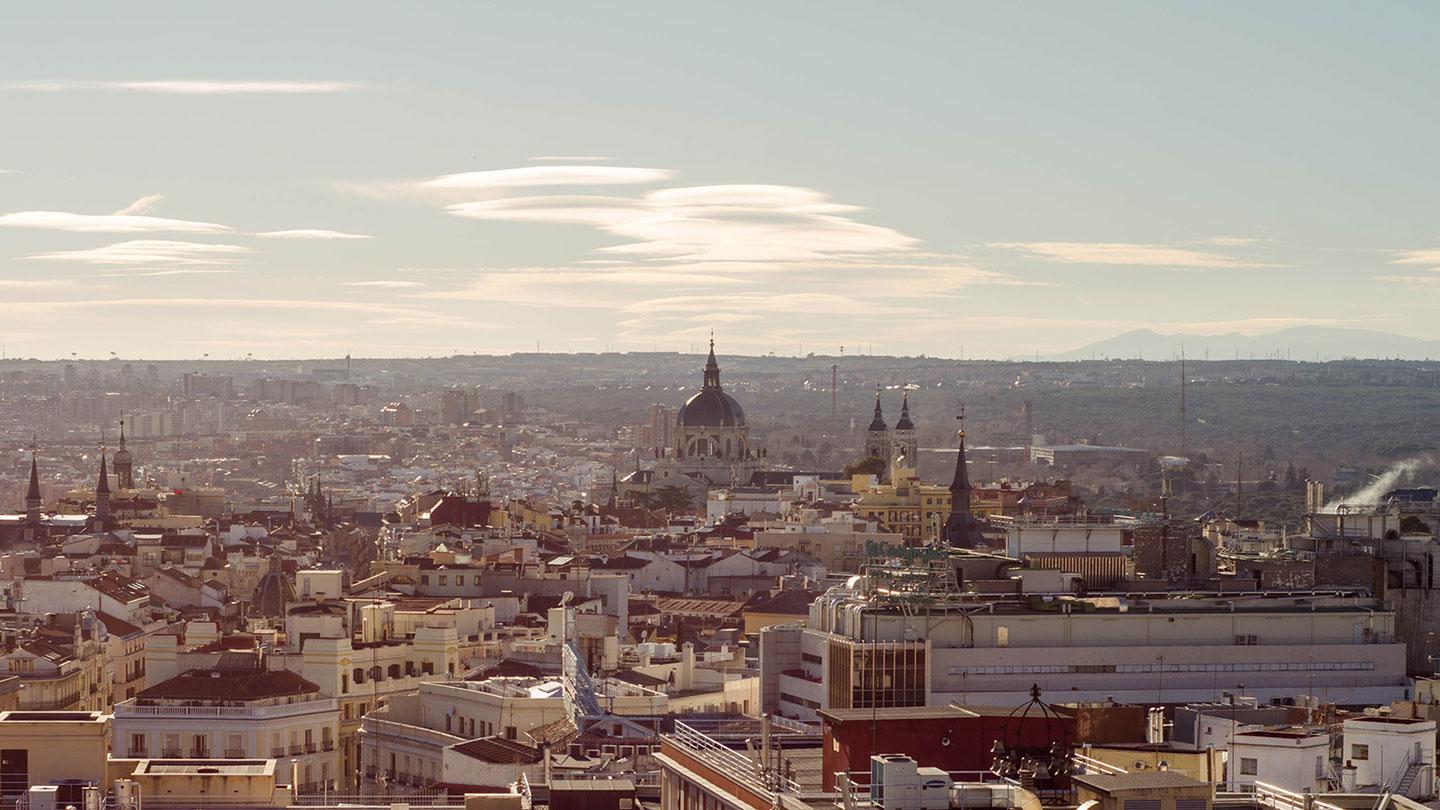 Rockwell Group's Madrid office is located in the heart of the city near Puerta del Sol, a vibrant hub and the center of a radial network of Spanish roads.
"Invoke, Evoke, Provoke," says the sign outside of our Madrid office.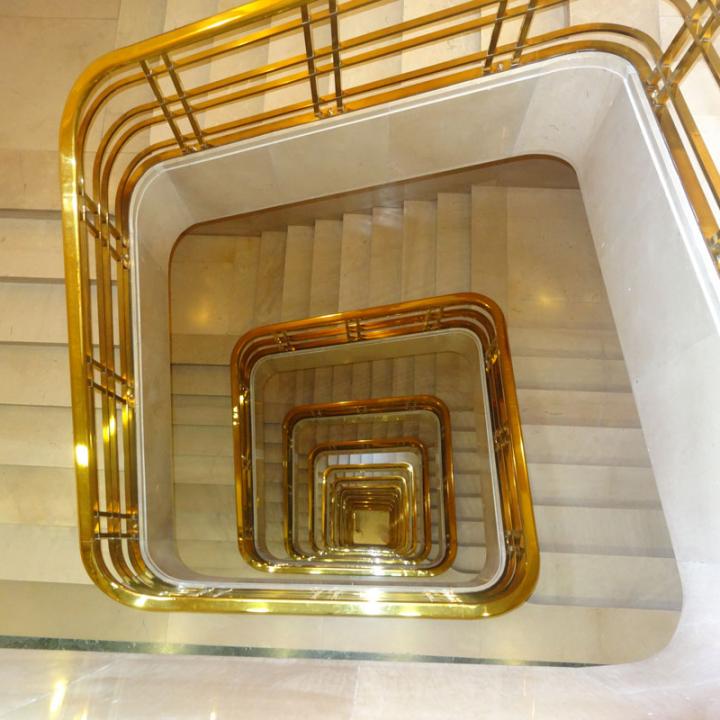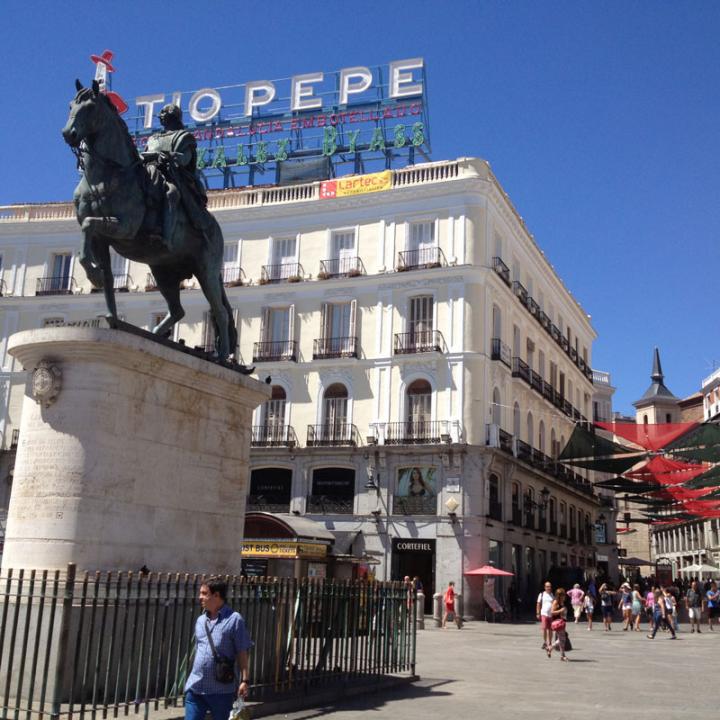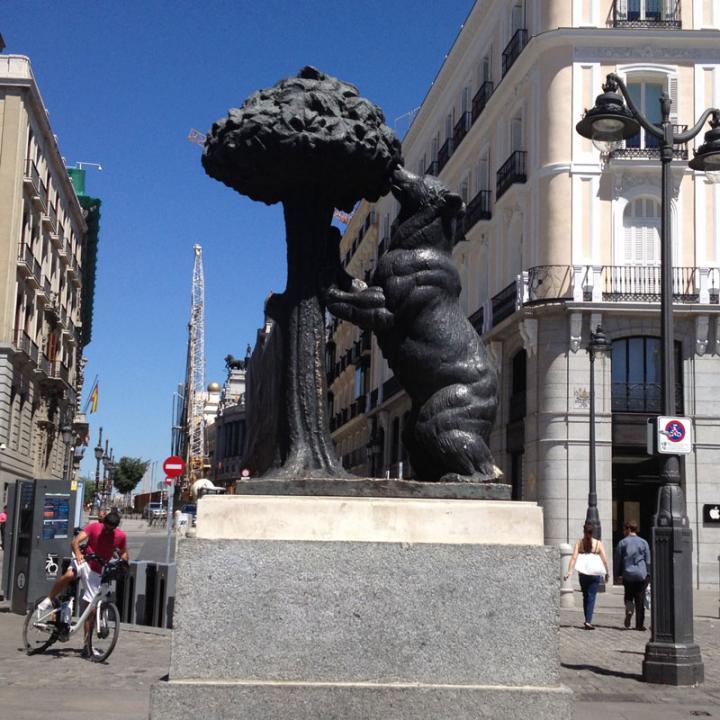 Plaza Mayor (1598-1621) has been the scene of markets, bullfights, and football games.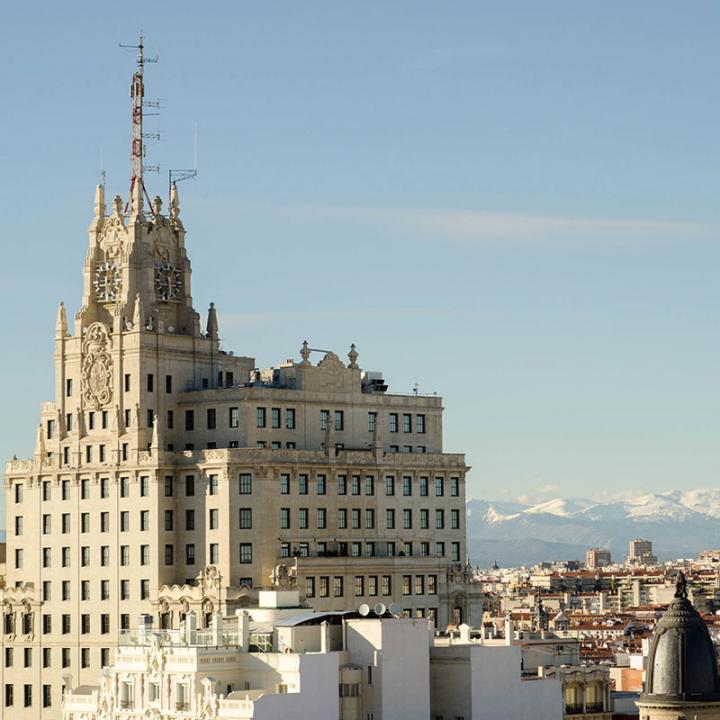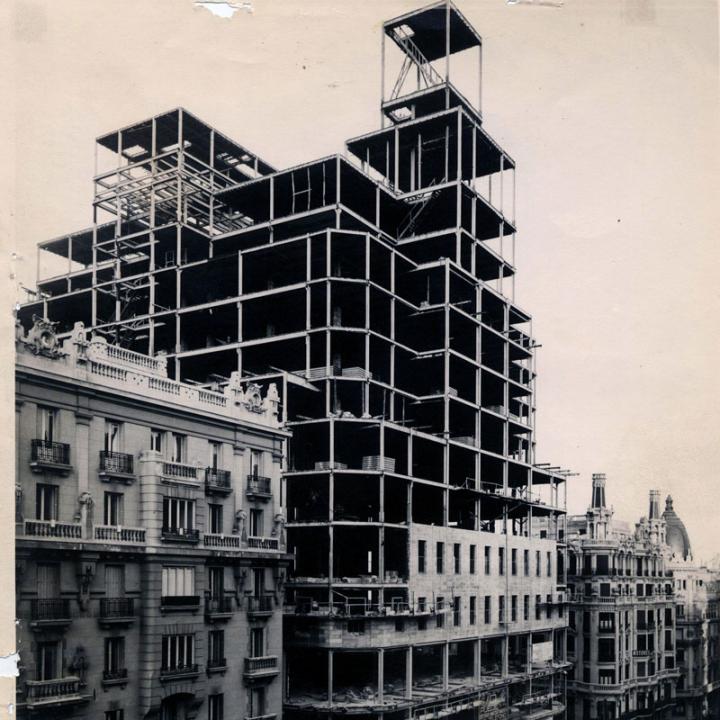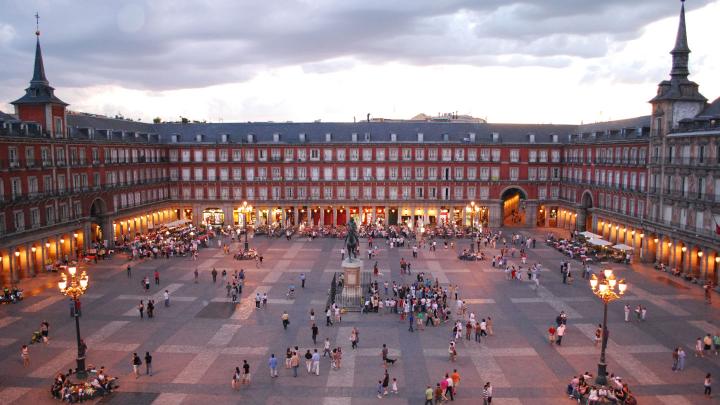 Ignacio de Cardenas's Telefónica Building (1929), above, was one of the first skyscrapers in Europe. Telefónica organized Spain's phone system in 1924.
Even though they are busy with a host of projects, from the Gran Hotel Inglés to the Prince Gallery Tokyo Kioicho, our Madrid office took time to tell us about some of their favorite spots in and around their historic neighborhood.
The Circulo de Bellas Artes (1919) is a nonprofit cultural organization featuring this beautiful staircase. Even more gorgeous are the views from its rooftop, open to the public.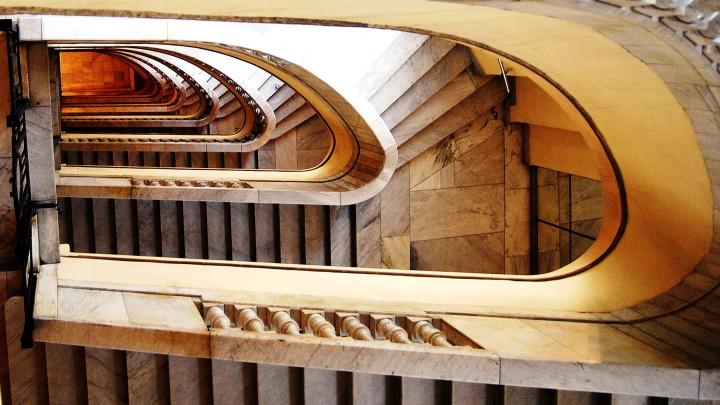 The 20-acre Real Jardín Botánico de Madrid is next to the Prado Museum. Founded in 1755, it was later designed by architects Francesco Sabatini and Juan de Villanueva.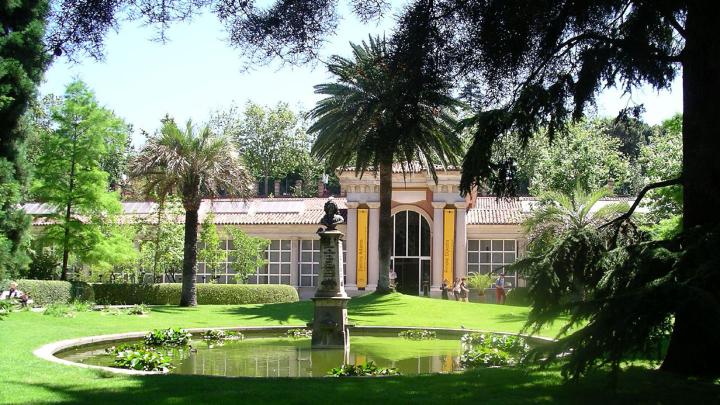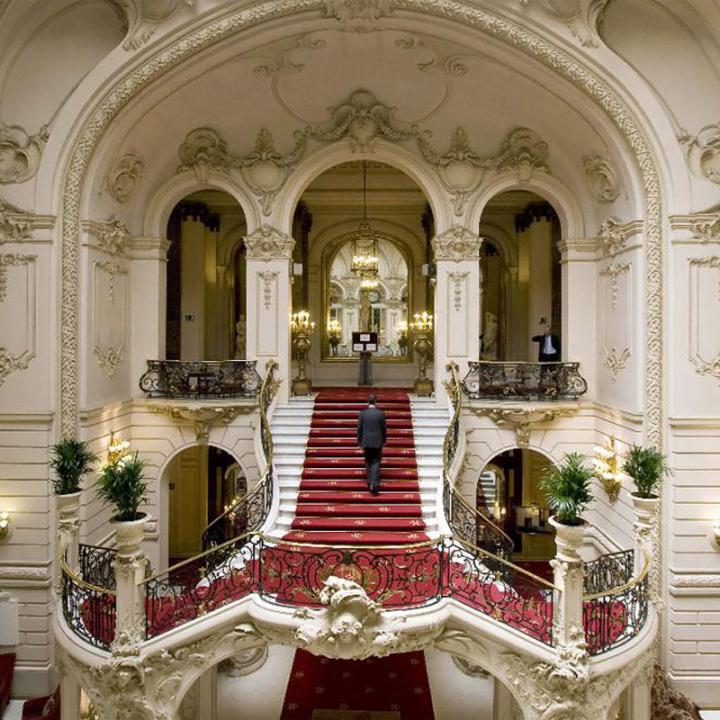 The Casino de Madrid is a gentlemen's club dating to 1836.
---
The 1910 building houses great works of art. Public access is restricted to the restaurants, but the interior architecture is worth any peek you can get.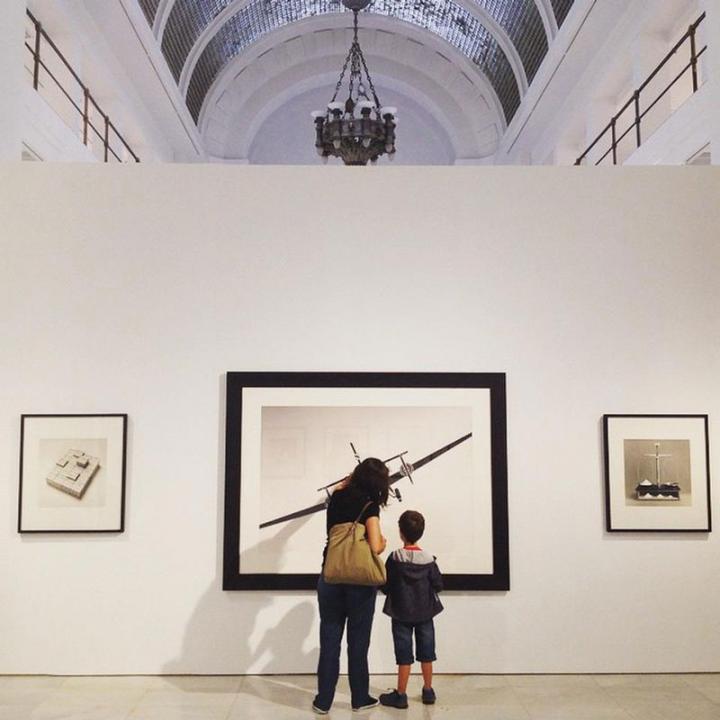 Sala Alcala 31
---
Designed by Antonio Palacios as the headquarters of the Banco Mercantil e Industrial and completed in 1944, the building is now an exhibition center currently showing 120 photographs by Chema Madoz.
A tasty tapas bar, restaurant, and gin joint, Mercado de la Reina has an olive tree growing in its center. It's one of the Madrid office's favorite lunch spots.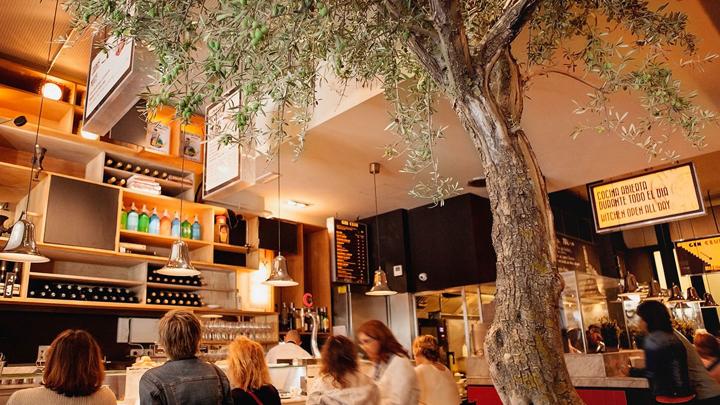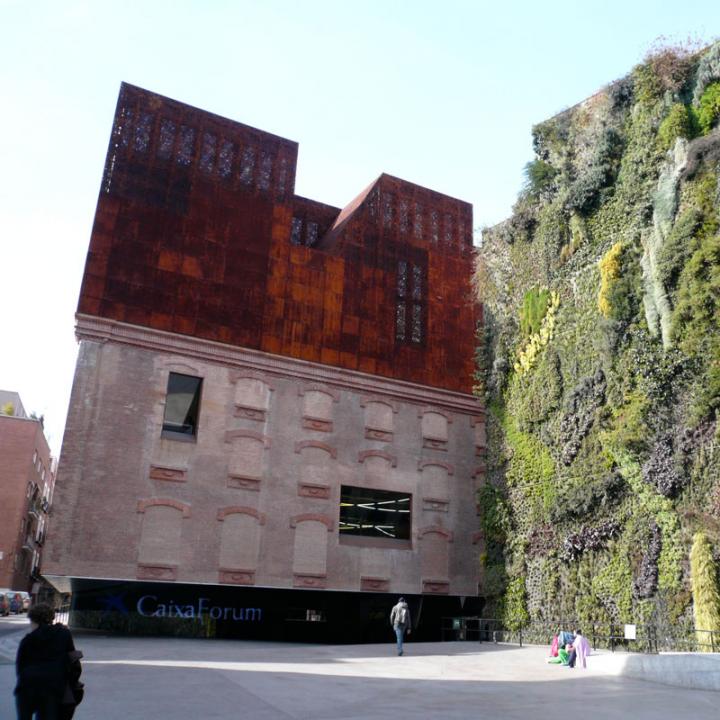 Head to the forum.
---
CaixaForum is a museum and cultural center housed in a formerly abandoned electrical station. It was gutted and added on to in 2007 by Swiss architects Herzog & de Meuron. They removed the roof and topped the brick structure with two stories clad in rusted iron.
Thanks for the tour, Madrid.