blog
John Houshmand is a Catskills, New York-based furniture maker and designer who has worked with Rockwell Group on some of our most well-known projects, from the Hudson Yards Experience Center to the new Shaw Contract showroom overlooking Manhattan's Union Square. For Nobu Downtown, Houshmand carved a monumental, delicate ash wood sculpture designed by Rockwell Group that depicts a swirl of watery sumi-e ink. In addition, thin, curved slices of wood create intimate "cave" walls behind the seating on the ground level.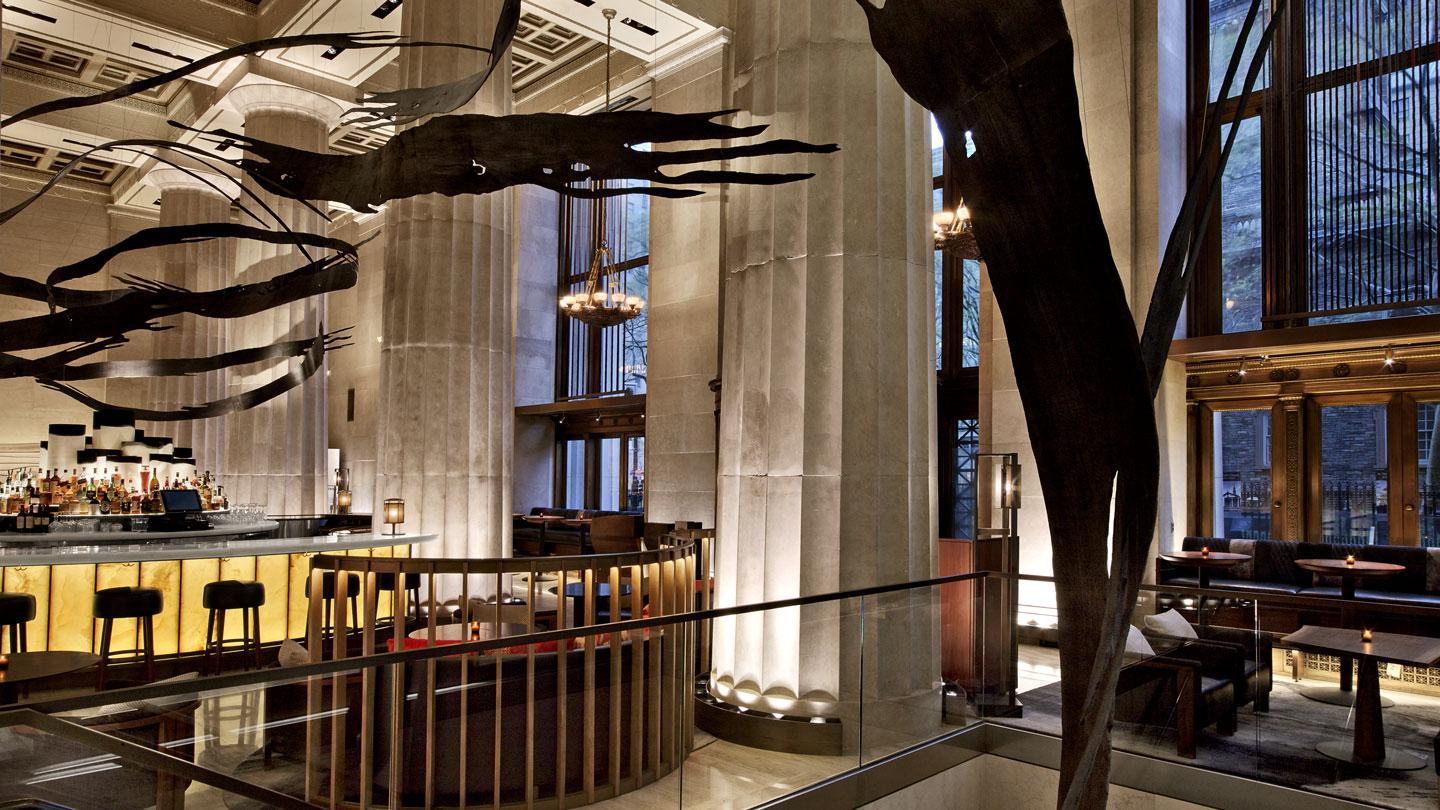 We spoke to Houshmand about his transition from high-end contractor to upstate maker and his decades-long collaboration with Rockwell Group.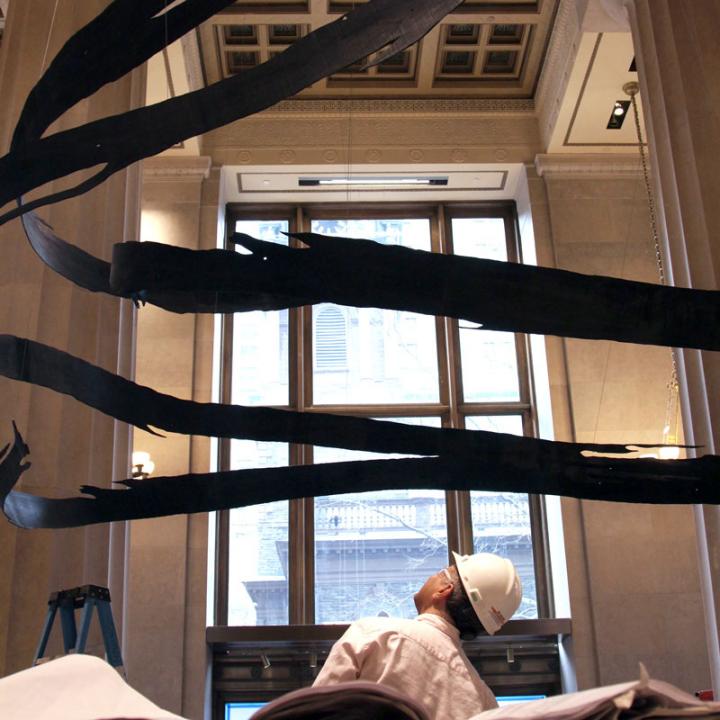 The site-specific piece floats above the central bar, lounge, and main stair.
How did you begin to collaborate with David?
My first involvement with David was when I built the Paramount hotel in the late '80s. At the time, that was one of the first boutique hotels, and David designed the whiskey bar on the ground floor of the hotel. Then, as general contractor/construction manager I did the first Nobu on 57th Street with David, who had tremendous trust in us. That was a real tour de force. We were on the scene with live-edge wood before anybody was really touching that. That was the point of departure, our love of wood. David was instrumental in opening a door for us with that project. Since then, I've done a number of fascinating things with Rockwell Group.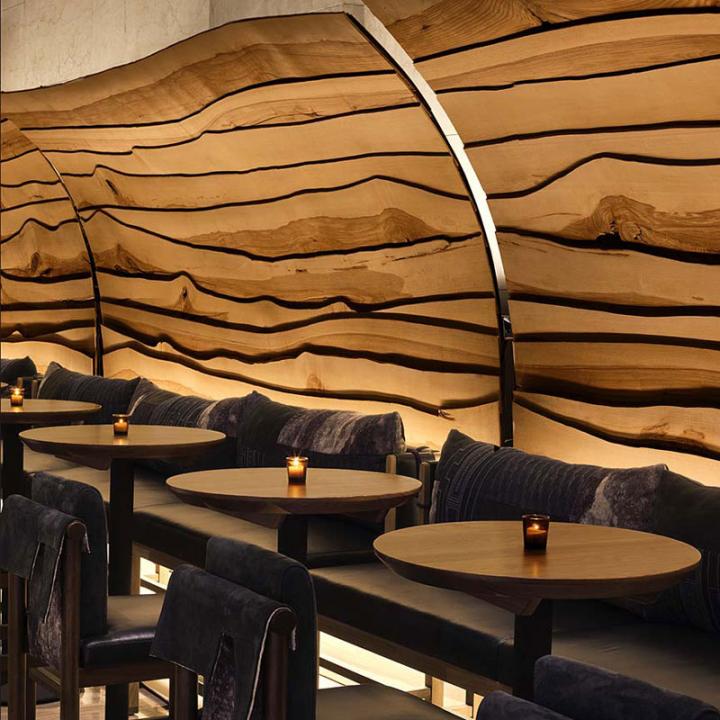 Everything we do is custom and collaborative, which is part of the fun and challenge.
Your property in the Catskills is vast. What kinds of spaces do you have?
We now have a pretty big facility. We have about 60,000 square feet under our roof, with 2,000-3,000 slabs of wood, kilns, sawmills, and 15-20 employees. Everything we do is custom and collaborative, which is part of the fun and challenge. That collaboration is now greatly aided by the Internet. If we're developing a certain stain color or look or assembly, we have an immediate feedback loop.
We look to Rockwell Group to guide us moment to moment. We push back with the limits of material. It's amazing to have an immediate link to Rockwell Group's minds and creativity.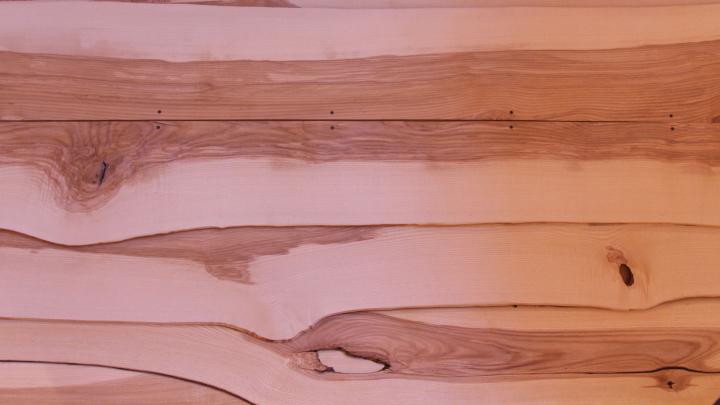 How did you become interested in art and design?
That was with me from day one. I was constantly making things. We grew up in the Philippines and Iran (my dad is Iranian). Both of those cultures have a tremendous amount of artisan work—from carved wood to endless amounts of carpets and textiles and calligraphy. I've also lived in England, Israel, and numerous places in the United States. I went to Yale and majored in art history and been fascinated with art and design and every manifestation of the plastic arts and music for decades.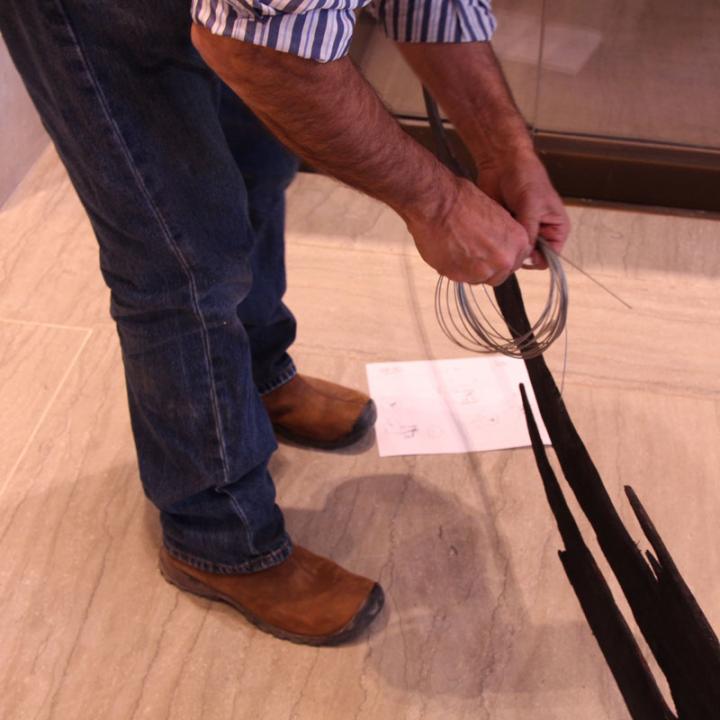 How did you make the leap to woodworking and design?
---
A lot of my skill came from 25 years as a general contractor. It was the best education—I was exposed to engineering, materials, and manufacturing methods. Along the way I had started doing my own design work for my own satisfaction and self-expression and it just took off.
I've learned a tremendous amount from the Rockwell team. I remember being at one of the ICFF shows around 2008 and David came by and said, "God is in details." That's stuck with me ever since.
Every time I've worked with Rockwell Group the designers ask, "Can we take it further?" That can be frustrating to people, but my job is to open my eyes and listen hard. To then extend that vibration to the 20 people on the floor of my facility means that you are making something at a much higher, greater level.