Restaurant
Katsuya is one of Citizen New York's two fine-dining restaurants, and marks master sushi chef Katsuya Uechi's first New York City location. The restaurant features a sushi bar, several indoor dining rooms, an outdoor terrace, and a robata grill. Blending traditional Japanese craftsmanship with contemporary Western design, Katsuya invites guests into a world of refined theatricality that evokes the past and present.
A progressive journey begins with the sushi bar and lounge and leads to a linearly arranged series of three dining areas followed by a private dining room.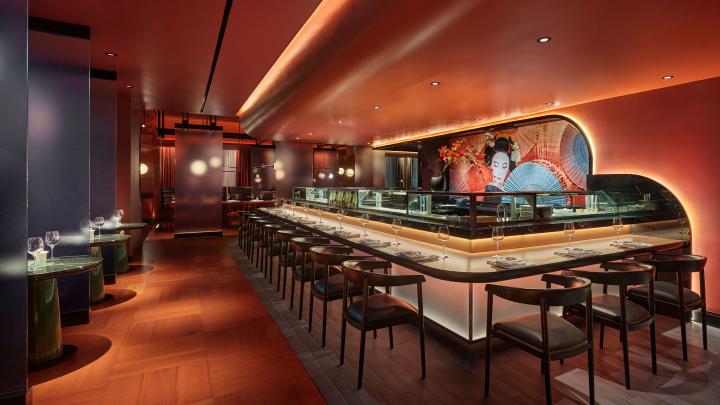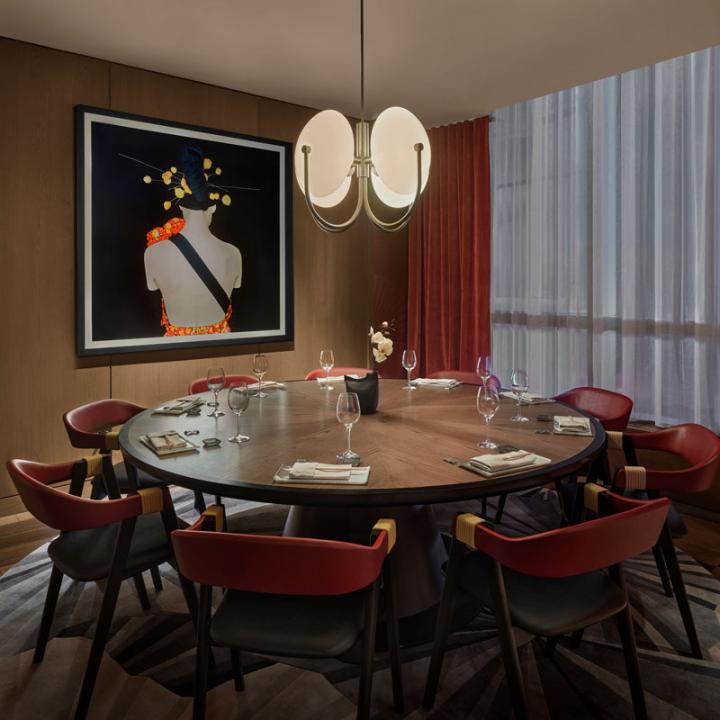 Deep hues of red and references to Japanese craftmanship and artistry permeate each space.