Hotel
Nobu Hotel Miami Beach is part of the multi-million dollar renovation and re-launch of the Eden Roc brand name and property. The second Nobu Hotel in the U.S. is located within Eden Roc Miami Beach, a landmark tower designed by Morris Lapidus in the 1950s. Rockwell Group designed the guest rooms and suites, as well as the public areas including the lobby, restaurant and the first-ever Nobu Hotel Pool and Lounge.
Nobu Hotel merges Eden Roc's iconic Miami Modern architecture with an inventive interpretation of Chef Matsuhisa's signature style. Layers of highly textured and patterned materials such as walnut, bronze, washi paper, linen, glass, and leather create a sumptuous yet contemporary environment.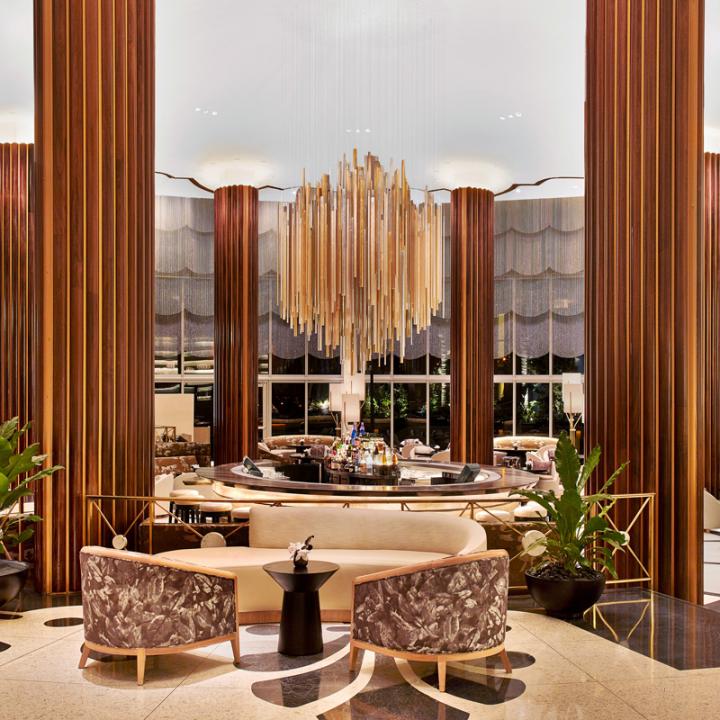 Morris Lapidus' iconic, 16-seat lobby bar has been replaced by a new bar that is the same shape and size. Bronze beaded window shades provide a theatrical backdrop to the oval bar volume.