Residential
The Clubhouse at The Camellias is an urban oasis for a residential community. Our goal was to create an amenities space that architecturally and programmatically offers an elevated living experience – one that fulfills multiple needs and social experiences, all supporting health and well-being.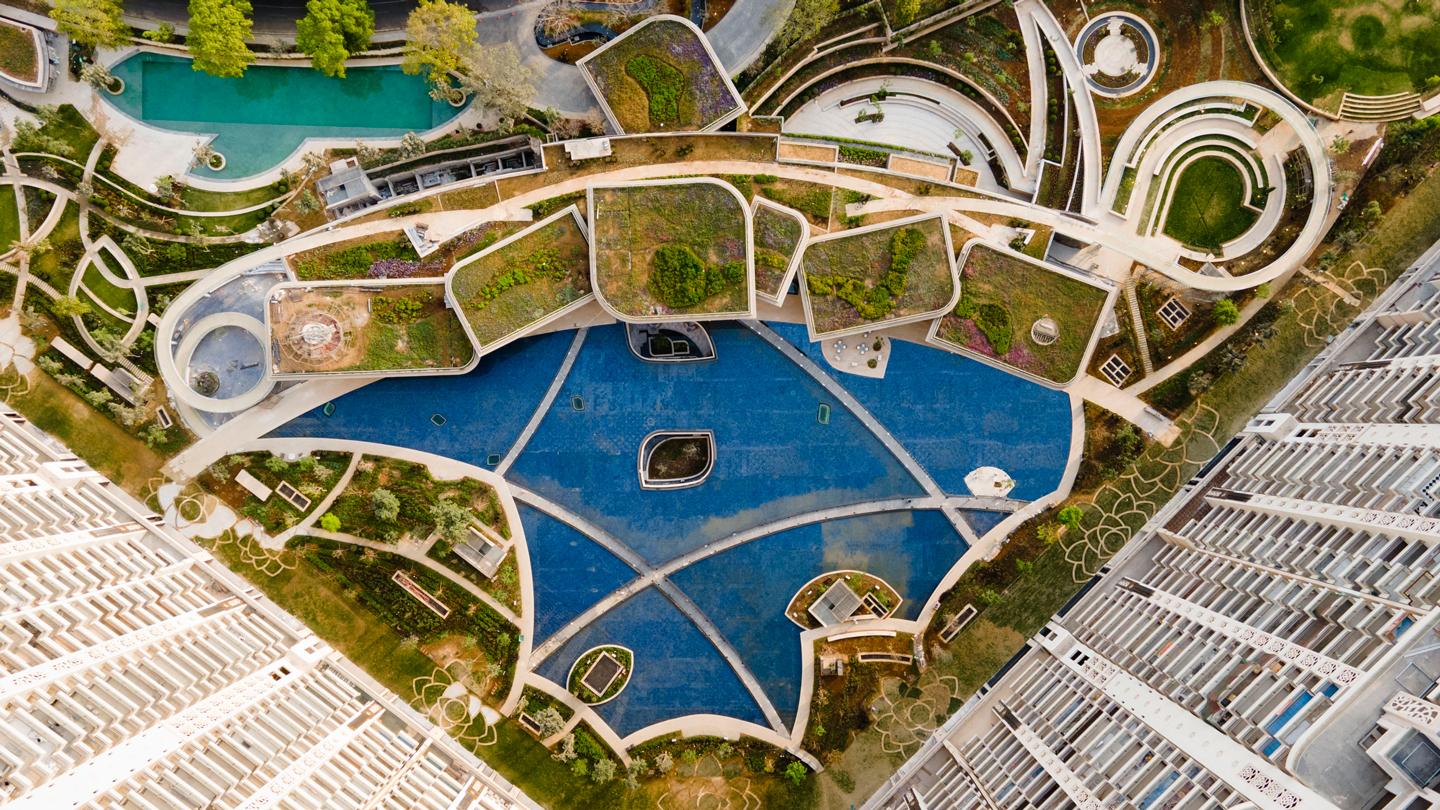 The Clubhouse has seven landscaped concrete roofs at varying levels, inspired by abstracted versions of the Camellias petal. The building sits on a monumental water feature.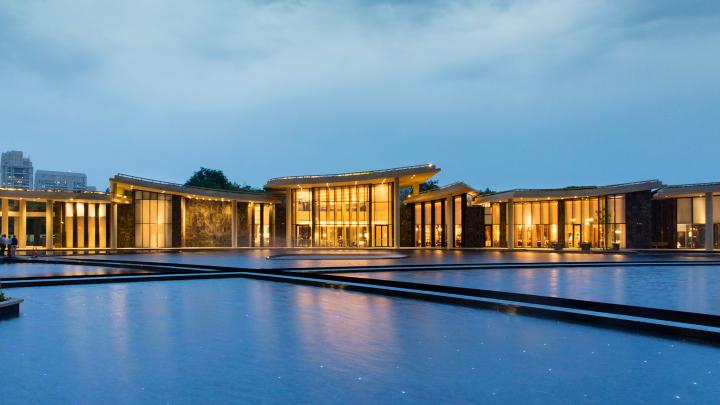 Luxury is longevity.
---
Finished in bronze with glowing white marble steps, a heroic spiral stair serves as a grand theatrical entrance to the event space.