Residential
The Waterline Club is a grand amenities center and the heart of Waterline Square, a new luxury residence on the Upper West Side of Manhattan. The Club connects the three-tower condo and rental development into a single community—it's a gathering space for art, music, wellness, work, athletics, and the exchange of ideas.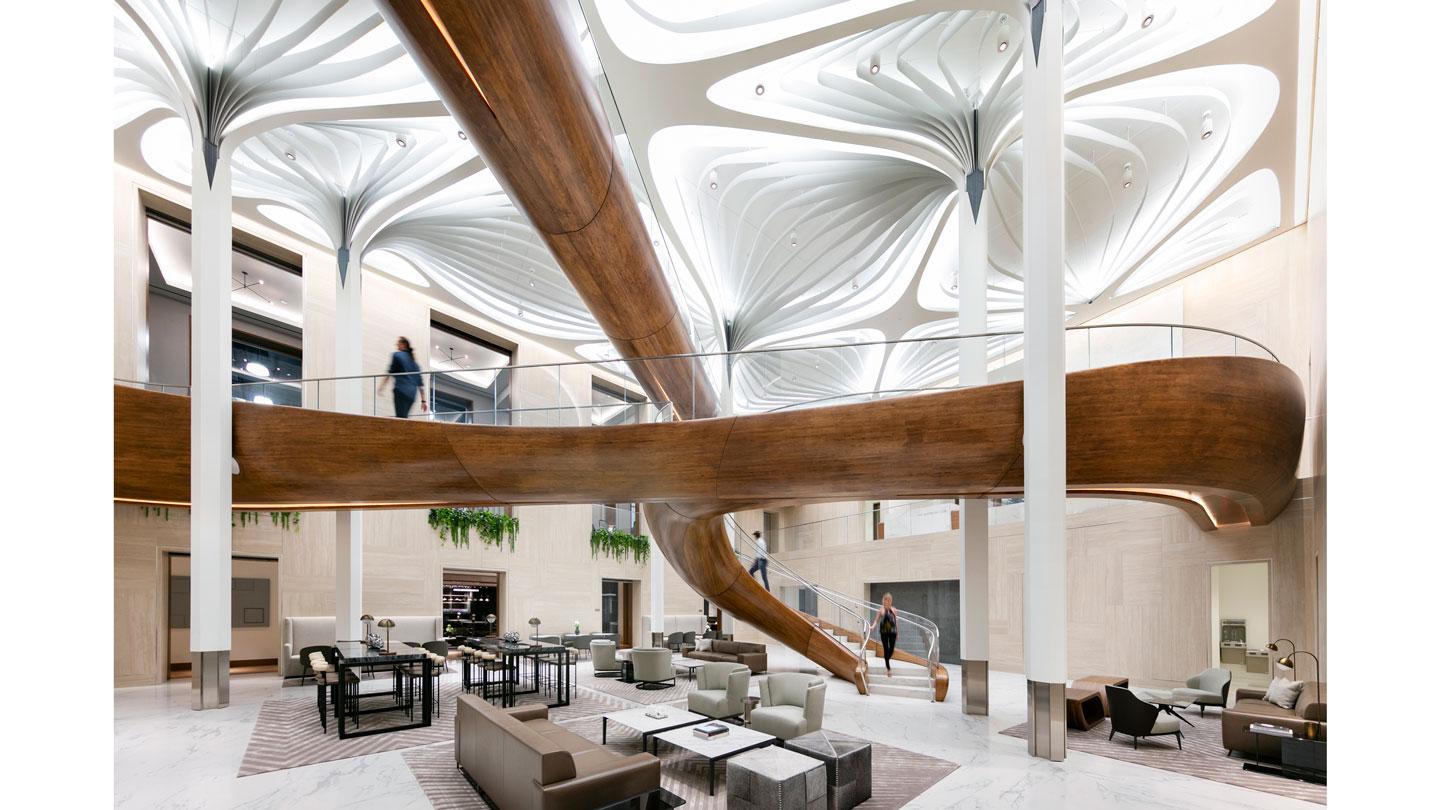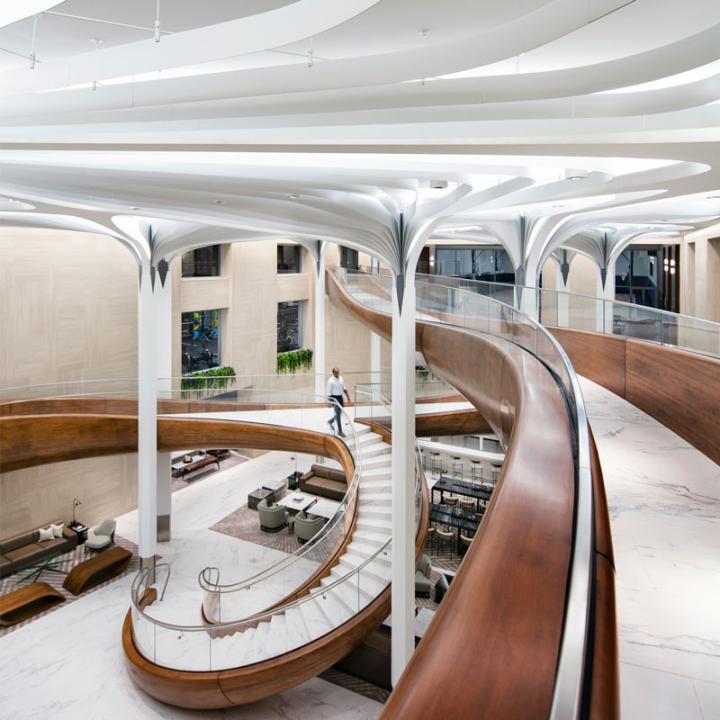 Following in the footsteps of New York City's most famous circular journeys, from the Guggenheim to the Central Park reservoir, the Waterline's looping bridge connects amenities and residents. The bridge dips down in the center, giving the illusion of tension and evoking movement.
We also conceived of amenities that appeal to left- and right-brain thinking—offerings for both the mind and body, with an emphasis on creativity.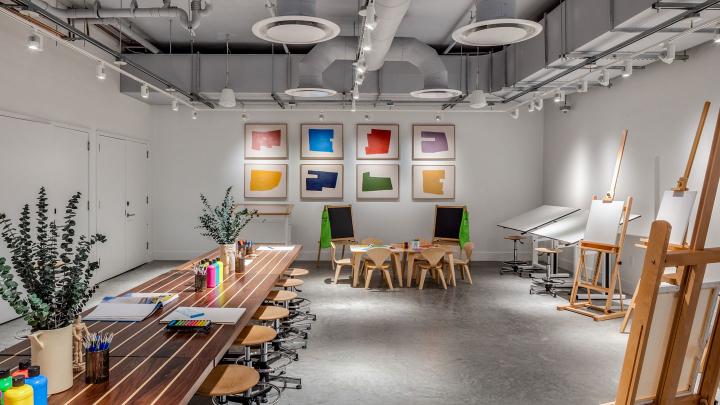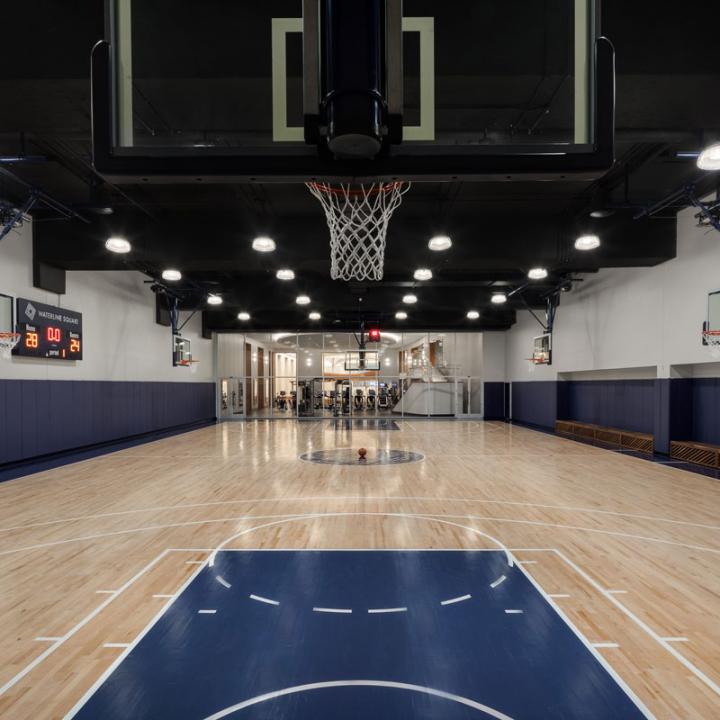 High Hoops
---
New Yorkers have diverse, dynamic interests. Rather than offer only the typical athletic facilities, we wanted to appeal to residents' balanced approach to life, which includes art, music, community, and play.