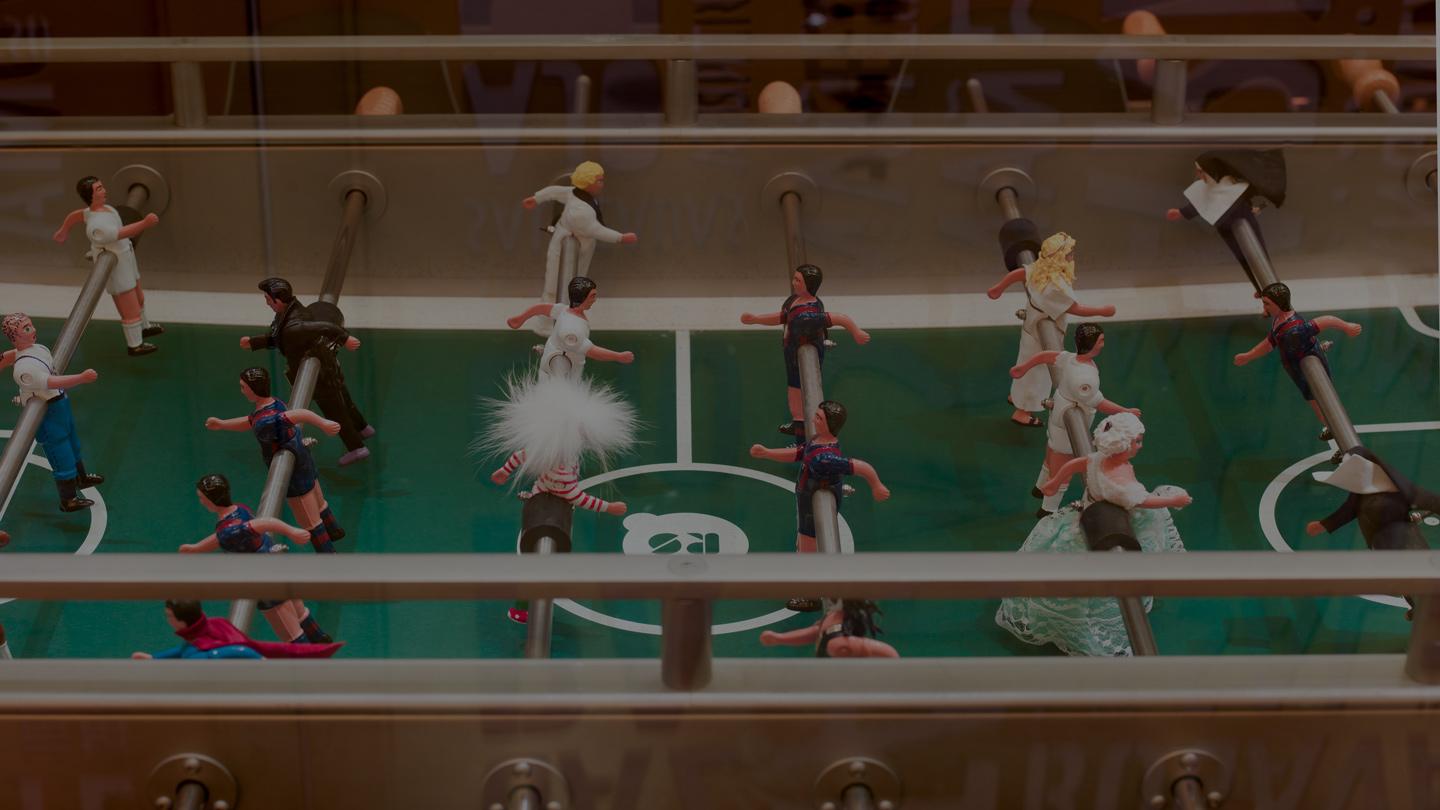 What if you mix tapas + foosball + Dalí + taxidermy + fire?
Nods to Spanish culture are everywhere, from mantilla-inspired curtains to upholstery and tableware.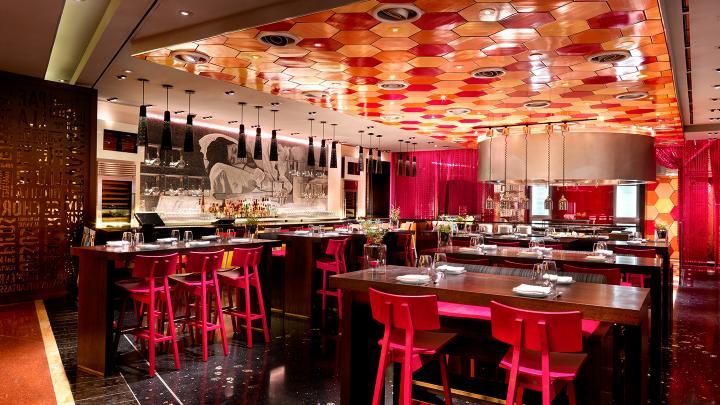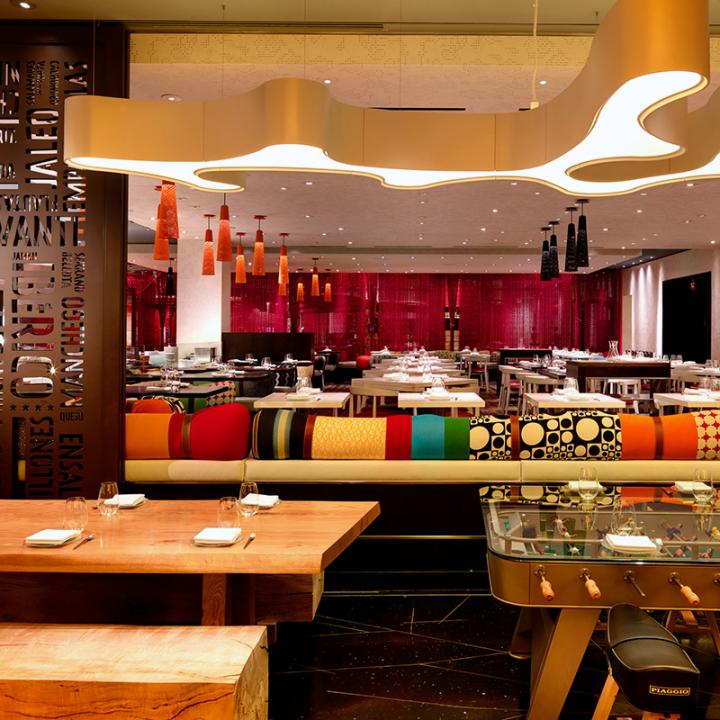 Guests eat and play foosball surrounded by the work of Spanish sculptors.
---
Two large wooden tapas bars flank the restaurant's entrance. Underfoot, terrazzo inlaid with bronze sea creatures, olives, and napkins is a play on the tapas bar tradition of throwing refuse on the floor.
A separate restaurant within a restaurant, é by josé andrés, offers another homage to Spain's heritage with a secluded 8-person dining area inspired by Surrealist artists.