Hotel
The deep-rooted, vibrant history and culture of Oran, located on Algeria's northwestern Mediterranean coast, inspired this ground-up Le Méridien. The property features a vast three-level glass box lobby that rises up from pools of water at the base of the hotel tower. The hotel also boasts three restaurants; an outdoor seating area surrounded by reflecting pools; an 8,600-square-foot spa; and two presidential suites among the 300 guest rooms.
Contemporary culture blends with European heritage.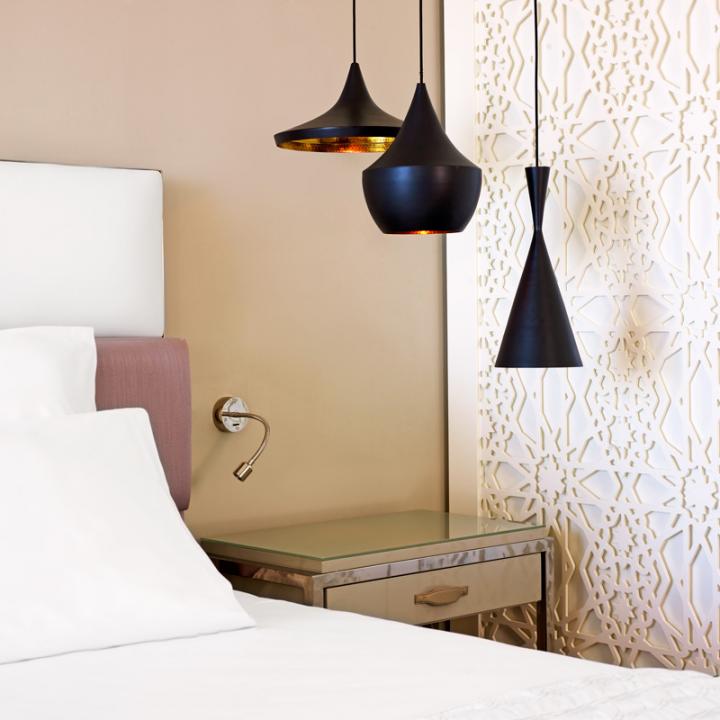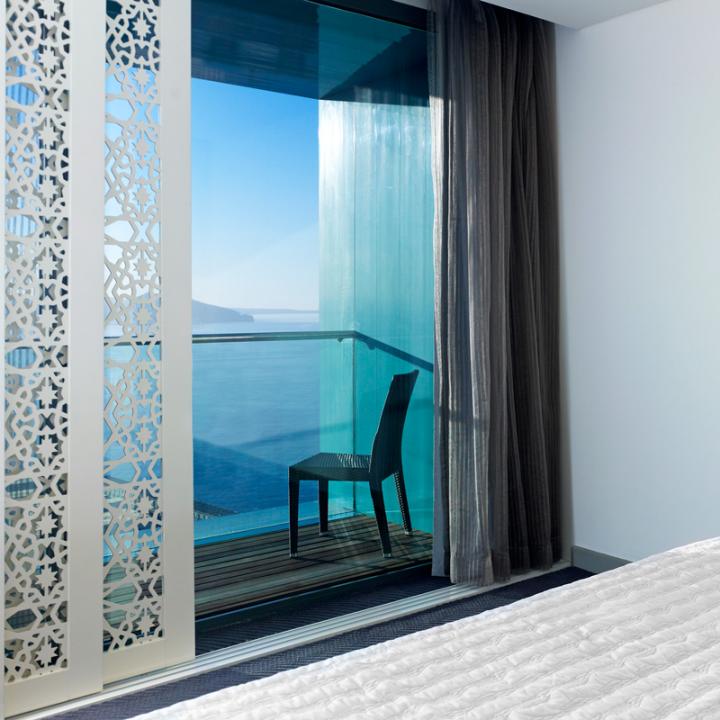 Abstract motifs cover the glass shell of the lobby, while two 40-foot-tall lantern-like tents serve as lounge space for travellers.
Among the hotel's three restaurants is Latest Recipe, an interactive, open kitchen featuring cuisines from around the world and offering spectacular views of the Mediterranean.