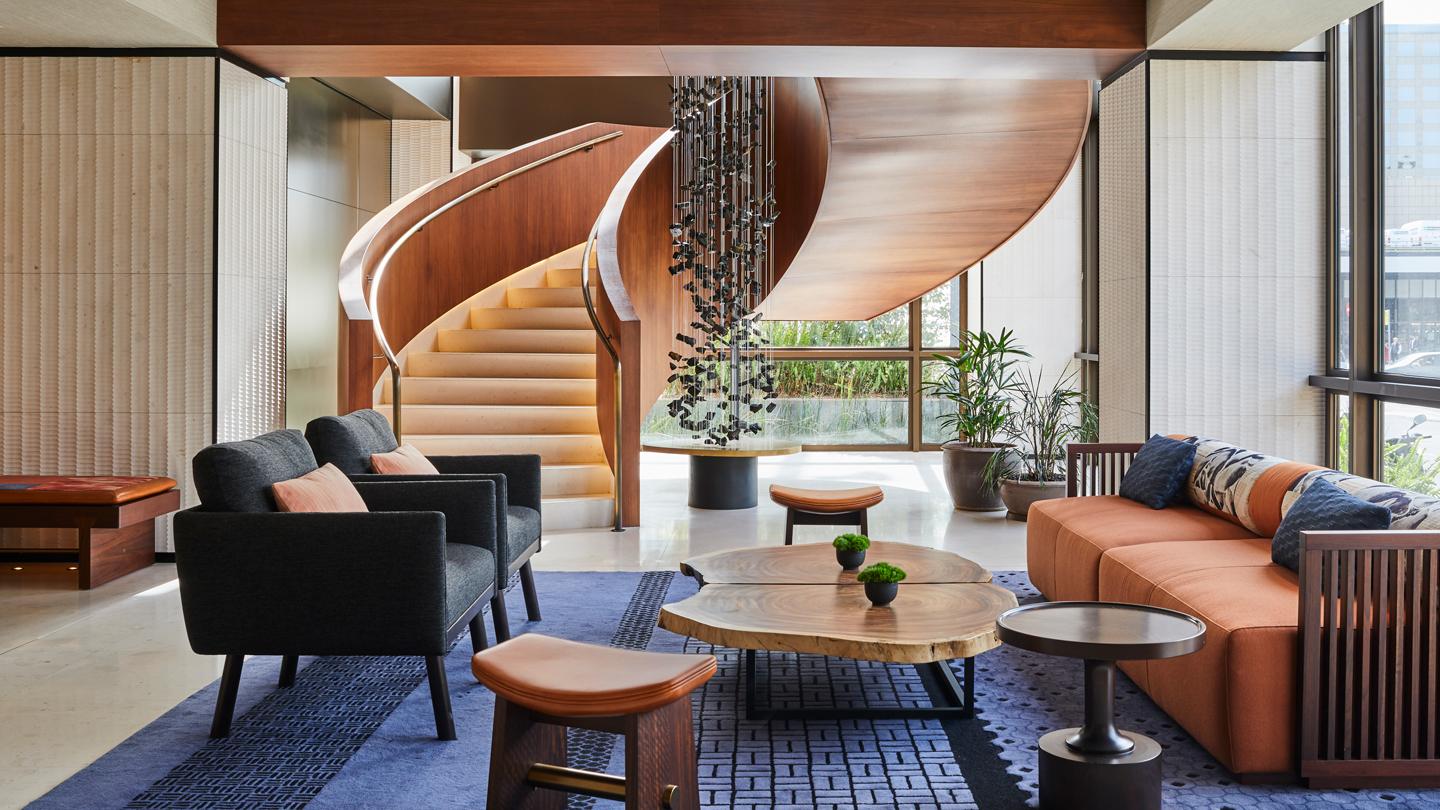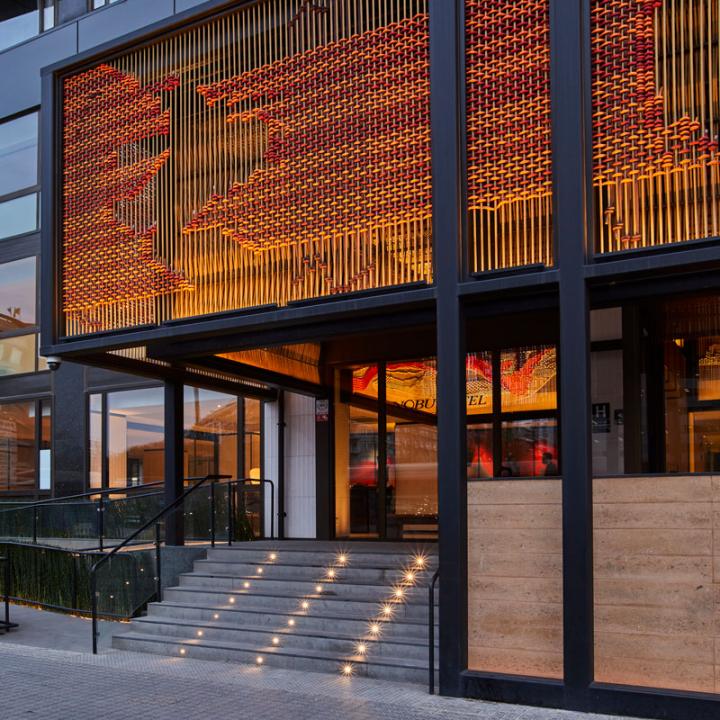 The entry is quiet, mediating the boundary between the hotel and the street with a garden of tall bamboo trees behind a rammed earth wall.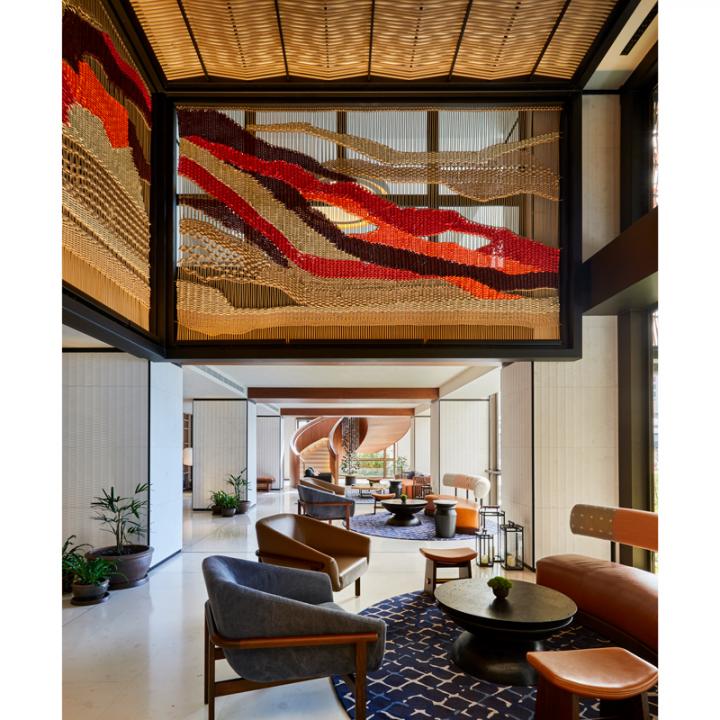 Shinto gates are abstracted around the entry vestibule in the form of bright orange, woven screens.
Nobu Restaurant sits atop the building with 360-degree views of the Catalan capital.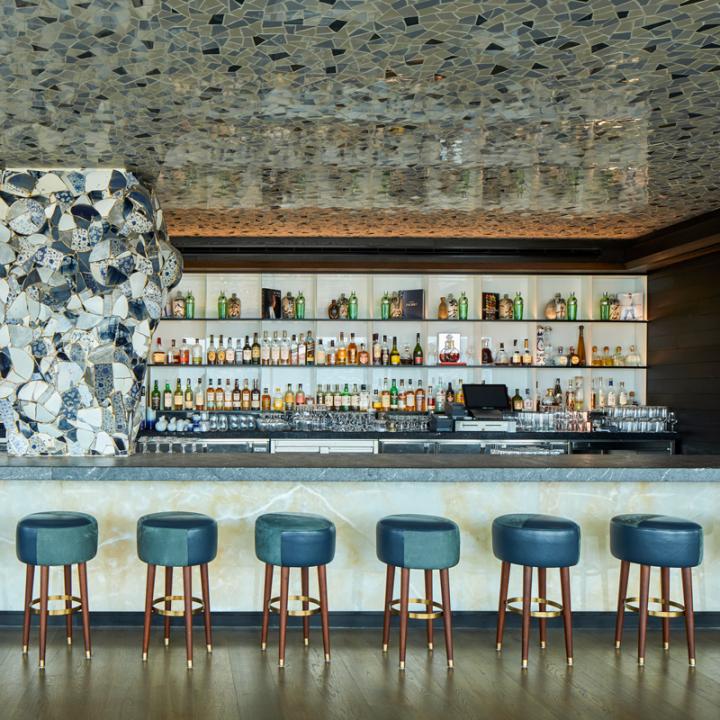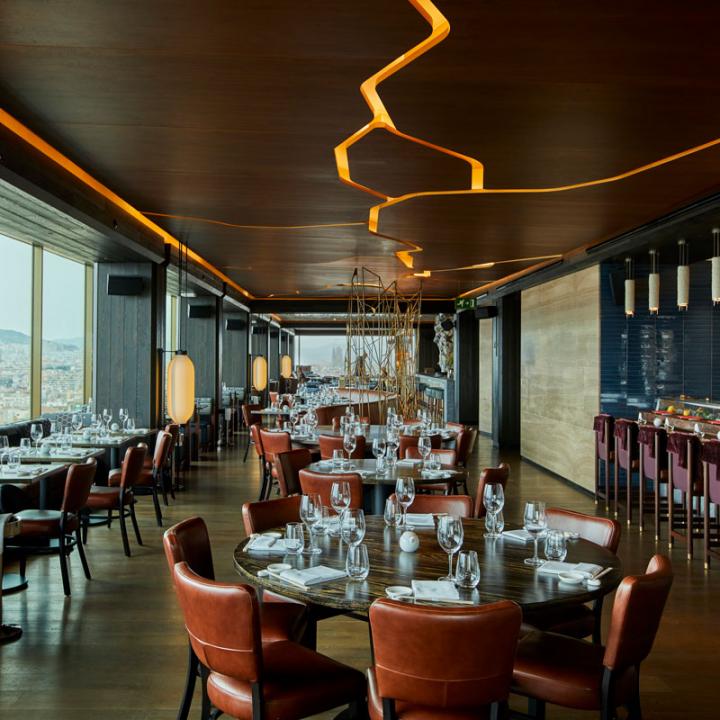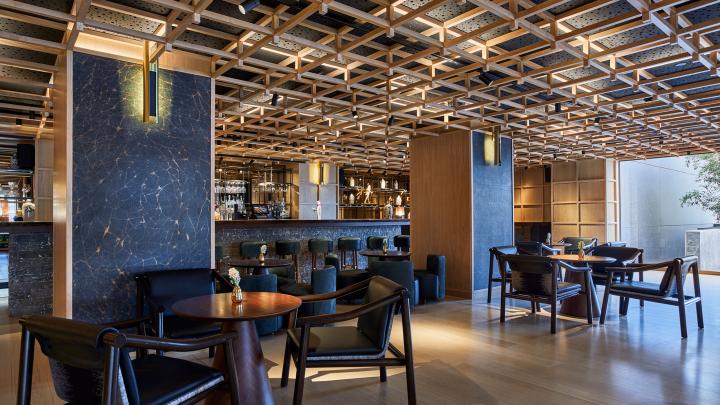 The lobby bar is lined in pale, gridded wood with simple joinery.