Hotel
Since opening in 1999, The Time has been a popular New York City respite. For a fresh renovation, Rockwell Group expanded on the hotel's reputation as a quiet retreat from the bustle and excitement of Times Square. We created a contemporary environment that plays with the concept of time as a precious luxury in our busy lives. By distorting and twisting this idea in surprising and subtle ways, guests feel as though time has been sweetly suspended.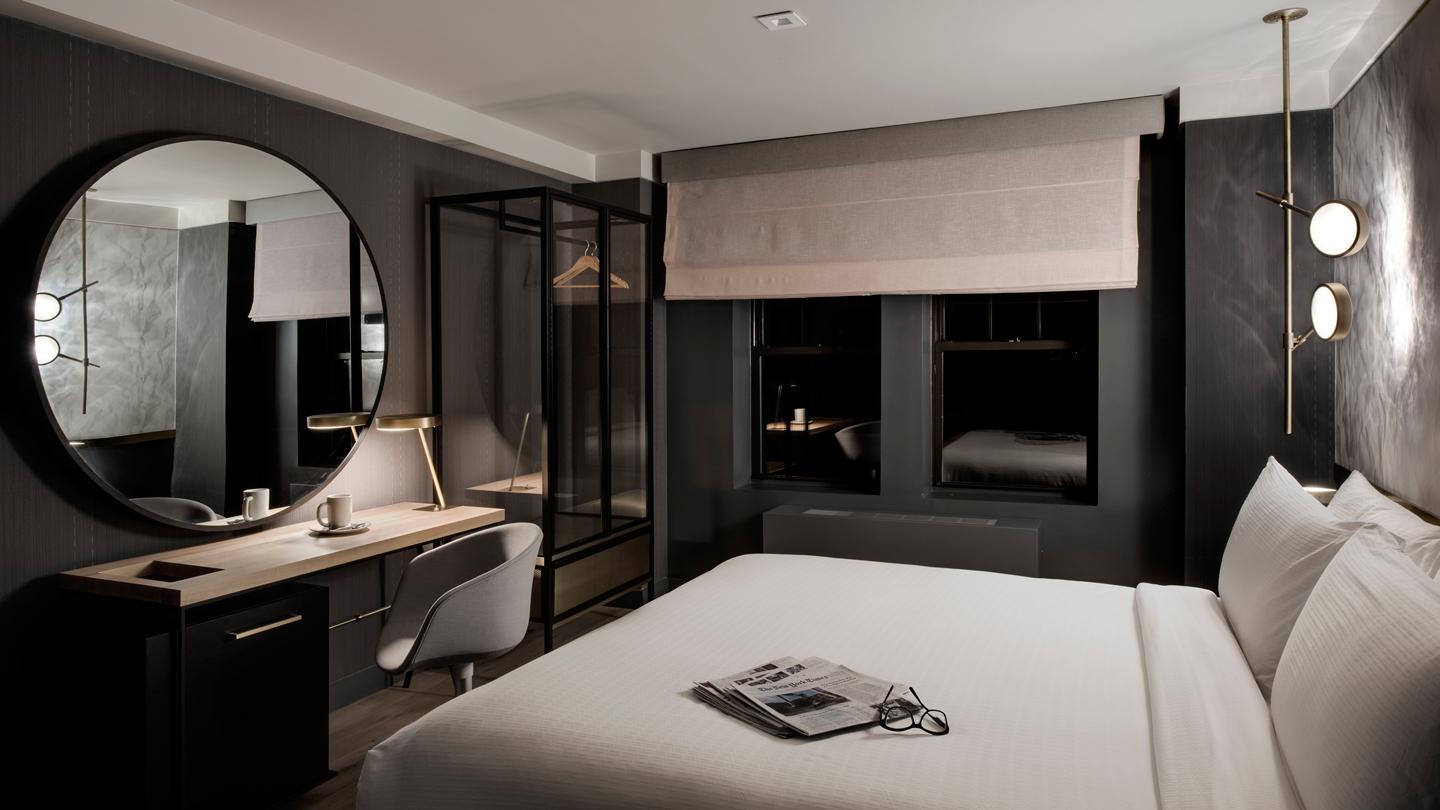 The light-filled lobby on the second floor is an urban retreat, layered with black steel, brass, and stone. A clock wall installation behind the reception desk hints at the hotel's inspiration.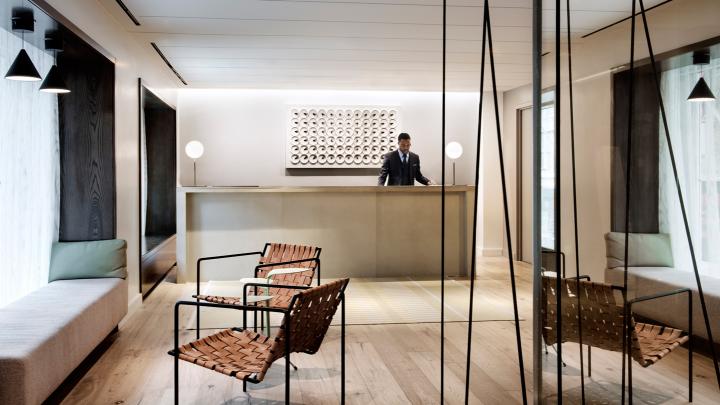 In contrast to the day lounge, below, the bar area has deep jewel tone fabrics and reflective finishes inspired by the natural beauty of gemstones.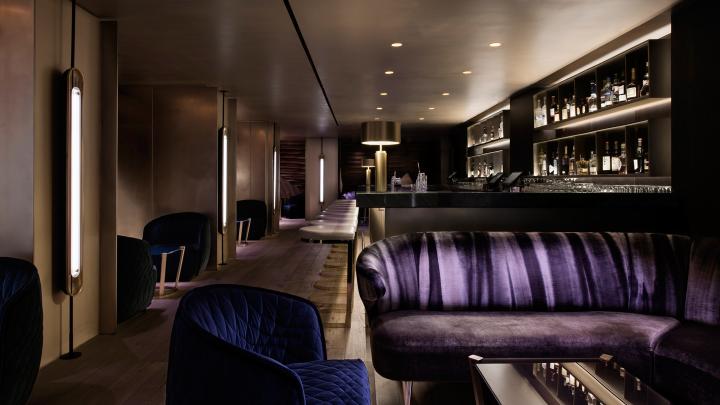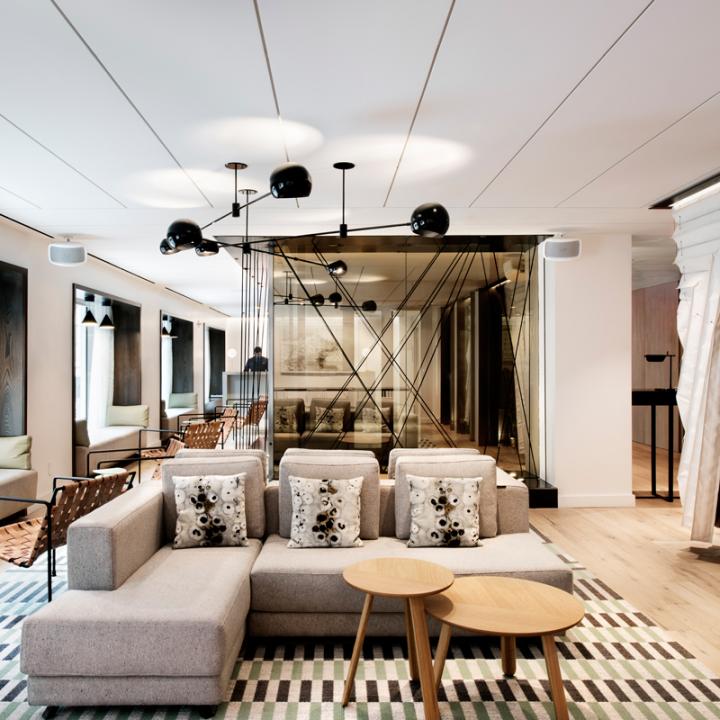 Tick-tock.
---
Behind the elevator, a day lounge provides guests with an elegant space to socialize or work. Light oak wood, raw concrete, and neutral upholstery invoke the lightness of a garden patio.
The hotel's restaurant, Serafina, has a northern Italian-inspired material palette with a modern twist.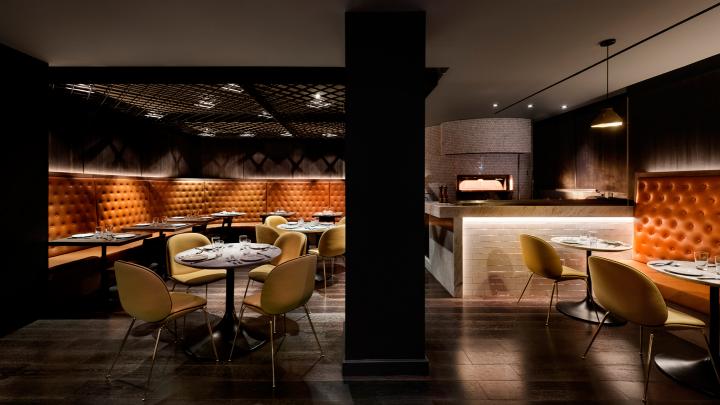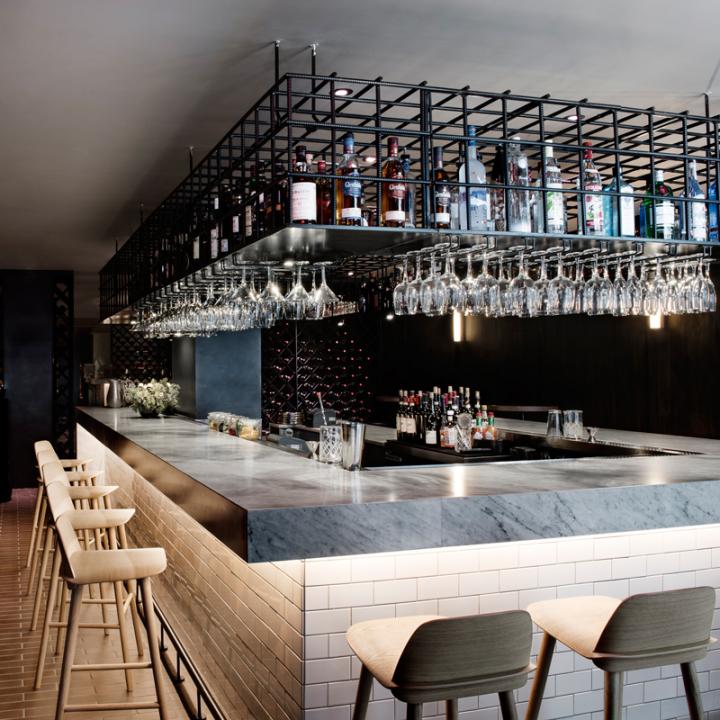 Have a seat, stay a while.
---
The bar surface is inspired by the movement of folding ribbons, while angled metal panels in front of a bronze mirror surface create a back bar wall that appears as if it is shifting.