Hotel
Virgin Hotels Las Vegas is a couple of miles away from the iconic Strip, and Rockwell Group chose to accentuate this separation by creating a luxury destination that taps into the wider context of the desert landscape with pure forms and sculptural moments. Our public spaces reference desert Modernism and, wherever possible, blur the lines between indoors and out. The result is a series of lounge and dining spaces that invite guests to linger and explore.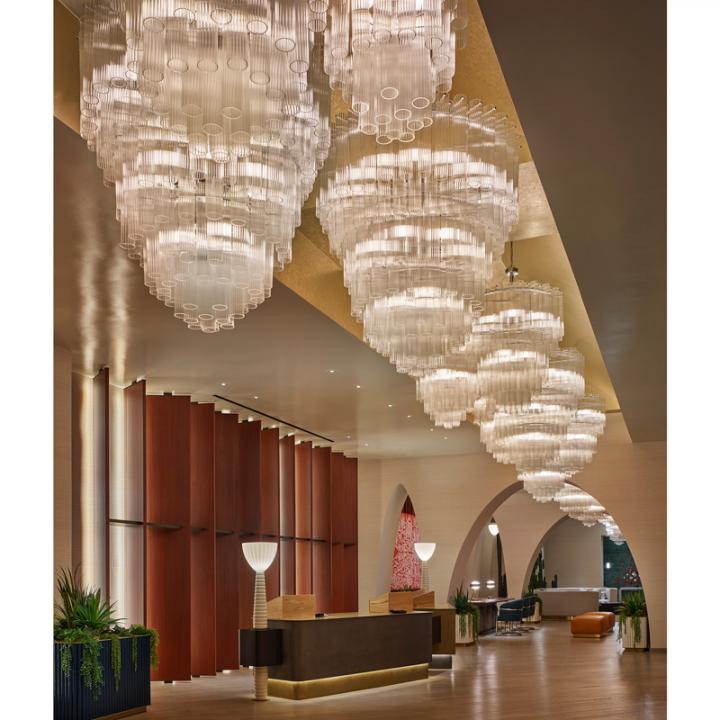 A VIP check-in lobby welcomes guests with arched openings and a central mirror-clad ceiling cove with acrylic chandeliers that seem to float.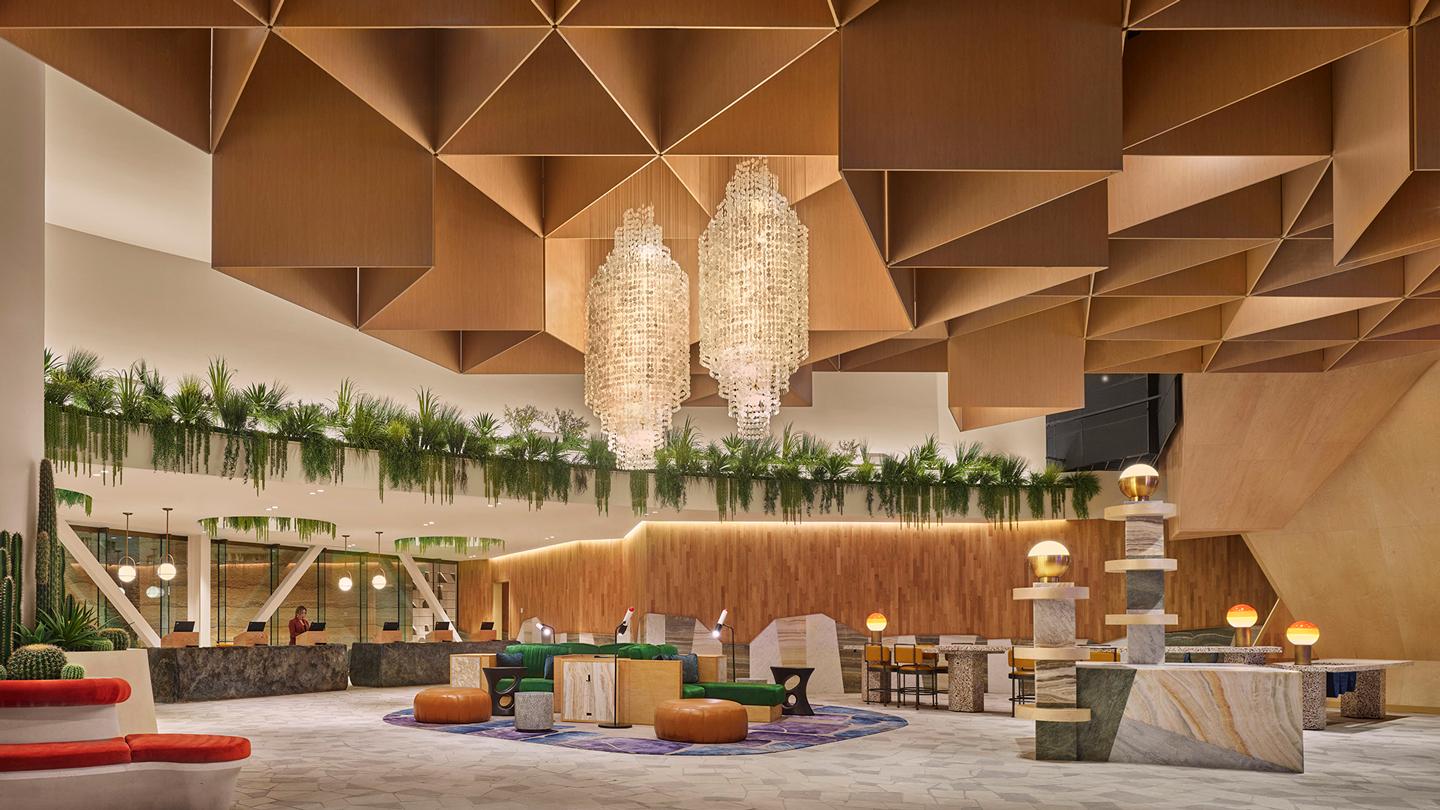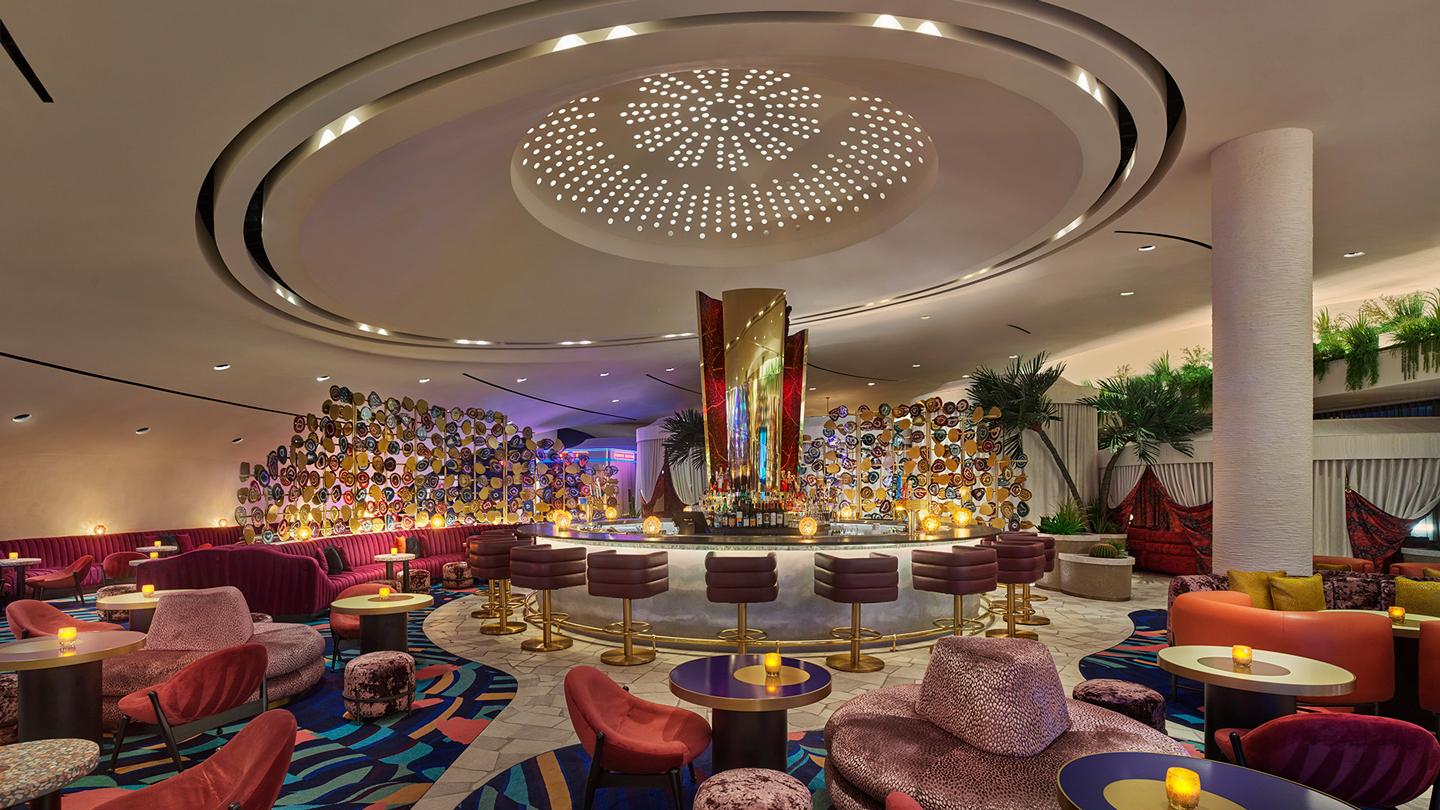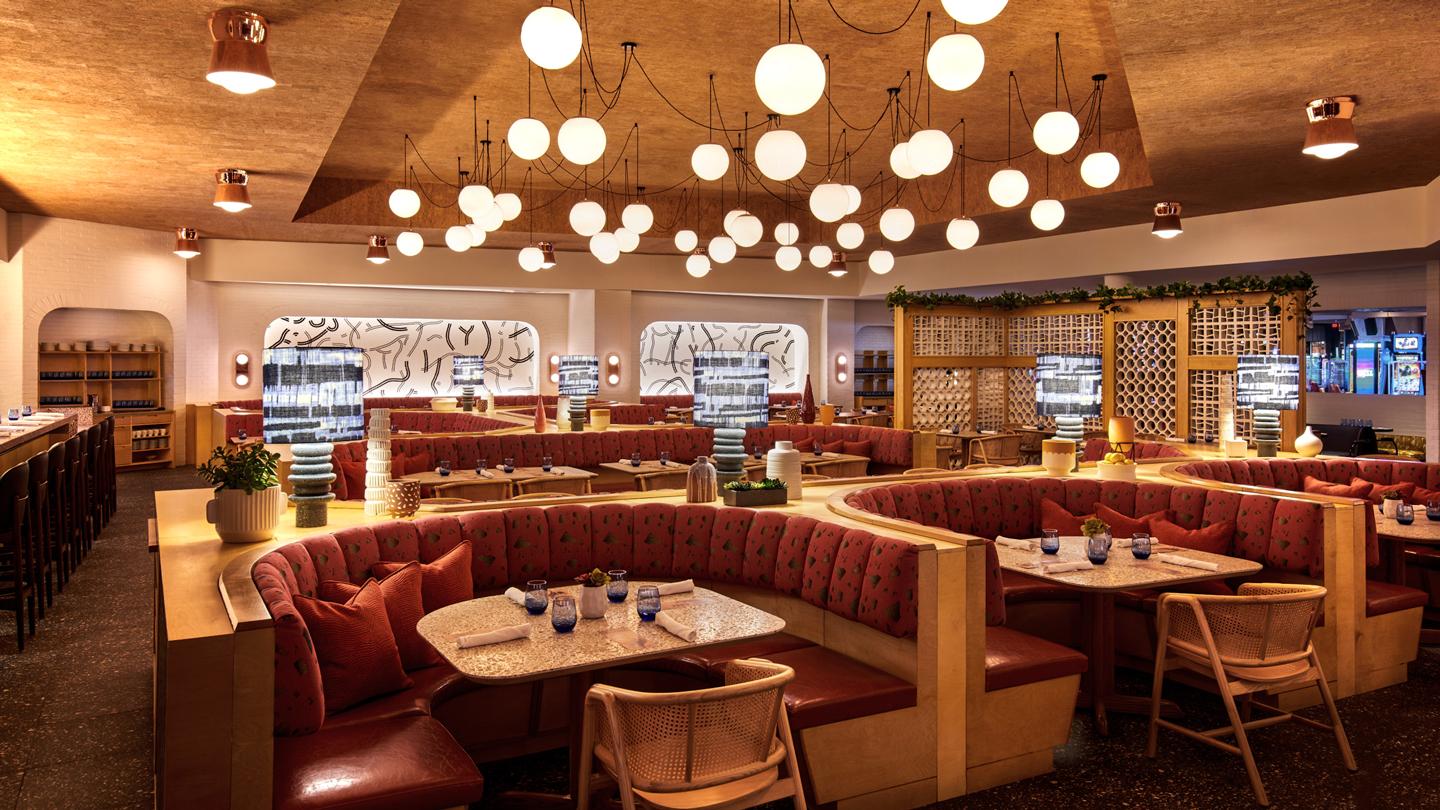 A desert highway adventure, dotted with natural wonders and whimsical follies.