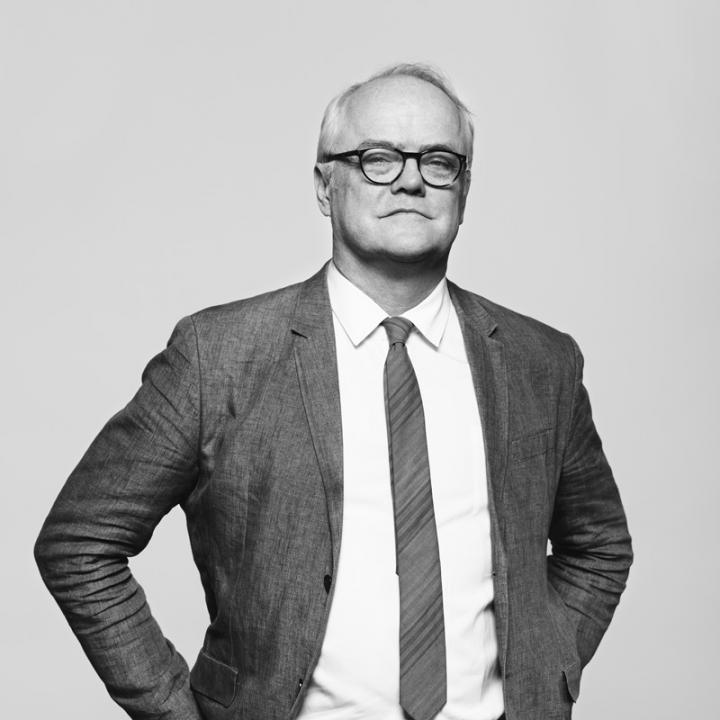 "We're inspired by the out of the ordinary."
Barry Richards is a Principal and Studio Leader at Rockwell Group, where he brings his multi-faceted skill set to work. Projects include the Center for Civil and Human Rights in Atlanta and Walt Disney Family Museum, the breakthrough Imagination Playground initiative, Capital One Café prototypes, as well as leading product design for a host of high end collections with Knoll, Paola Lenti, The Rug Company, Bisazza, Stellar Works, Rich Brilliant Willing, Maya Romanoff, Jim Thompson, Gessi and Shaw Hospitality Group.
Barry is well known for his set design for film, television, and theater, including the 2009 and 2010 Academy Awards; the film Team America: World Police; and many critically acclaimed Broadway shows including Hairspray and Catch Me If You Can. His designs for high-profile special event spaces include those for the annual Design Industries Foundation Fighting AIDS event, of which Rockwell Group is a perennial contributor.
Recent honors include Interior Design magazine's HiP Award for Leader, Creative Mind; Contract Magazine's Best of NeoCon Award for Rockwell Unscripted, an Interior Design Best of Year Award for the Center for Civil and Human Rights and the Architect's Newspaper Visionary Award for David Rockwell for Rich Brilliant Willing.
Barry is a graduate of the University of Washington in Fine Arts and Architecture and Princeton University, Master of Architecture.